Square Enix Will Change Kingdom Hearts 3 Voice Actor Over Drug Test
Square Enix has made the decision to remove a specific voice actor from Kingdom Hearts 3, which the company announced they would be doing this week. Pierre Taki may not be all that well known to North American and European audiences, but Japanese fans know him as the voice of Olaf in Frozen for the Japanese version of the film. He reprised his role, much like a lot of voice actors did, for the game so they would be consistent with what Disney had in their films. That's going to change moving forward after Toki was arrested by Tokyo authorities on suspicion of drug use.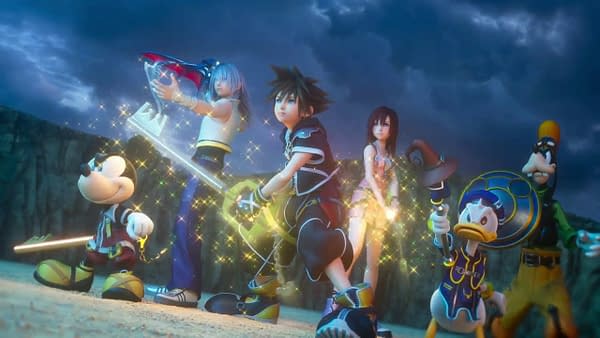 His arrest already caused SEGA to pull the Yakuza-related game Judgement from shelves since Taki plays a major role in the game. Square Enix looks to be taking a different approach with their release as they will simply replace the voice actor and make it an update to the game. The move is going to have little effect beyond Japan and other Japanese-speaking countries, as the majority of Kingdom Hearts 3 versions have Josh Gad in the role.