Star Wars Empire Strikes Back Mystery Minis Coming from Funko!
Star Wars Empire Strikes Back Mystery Minis are on the way from Funko. The blind box figures should hit store shelves in July, and feature figures of various sizes and sculpts. Last year a wave of A New Hope figures was released and sold out pretty quickly, and I would imagine that these will go just as fast. There are a lot of fan-favorites in this set, and like all others quite a few store exclusives as well. Let's take a look!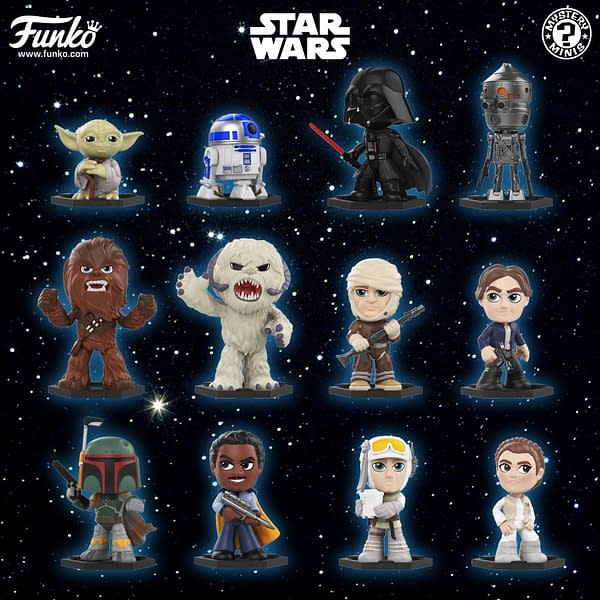 Yoda, R2-D2, Darth Vader, Ig-88, Chewbacca, a Wampa, Dengar, Han Solo (Bespin), Boba Fett, Lando, Luke Skylaker (Hoth) and Leia (Hoth) will be generally released everywhere. All of them look fantastic, especially the Wampa. He will probably be pretty easy to pick out in the case when lifting the boxes. The odds have not been released yet, but if I had to guess, Yoda and R2 will be the most common. Honestly I do not have a single bad thing to say about these — they are all fantastic.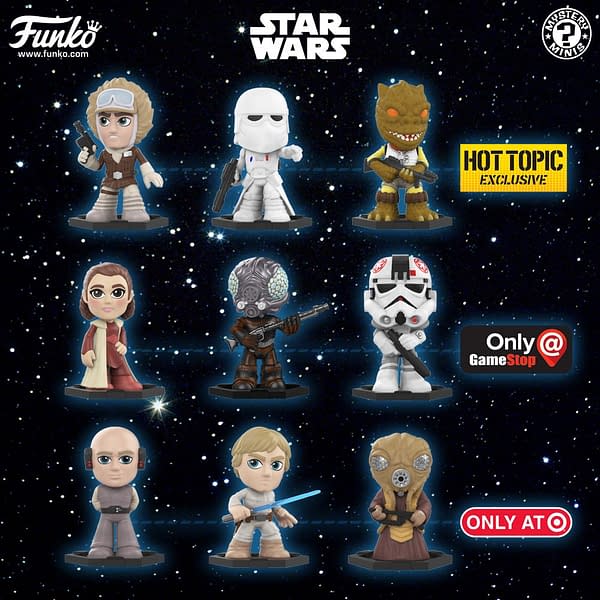 As far as exclusives go, Hot Topic will get Han Solo (Hoth), a Snowtrooper, and my favorite Bossk. Gamestop receives Leia (Bespin), 4-LOM, and the At-AT driver. Finally, at Target where nobody will ever find them, are Lobot, Luke Skywalker (Bespin), and Zuckess. These are all just as great as the regular releases, and I will be pounding the pavement to track down that Bossk. Hopefully it will not be as hard as the Captain America Hot Topic exclusive from Infinity War was.
These, again, will be available in July. Star Wars fans will gobble them up, so be sure to preorder when you can. Might as well get the whole case! You can preorder the Star Wars Empire Strikes Back Mystery Minis general release case here right now.