"Super Smash Bros. Ultimate" Is Holding A Special Melee Event
Those who have been screaming that Super Smash Bros. Melee is the best will be getting a special event in Super Smash Bros. Ultimate. Pro players like ZeRo noticed a new event promotion within the game, showing that there is a Melee tournament event on the way. The event will kick off on January 3rd and run until January 6th. The tournament will only feature characters, items, and stages found within Melee. Basically, the closest you'll get to see the game on the Nintendo Switch shy of hacks. Unfortunately, because it is using the SSBU format, you won't be able to use any familiar tactics like wavedashing or wobbling to pull off a victory.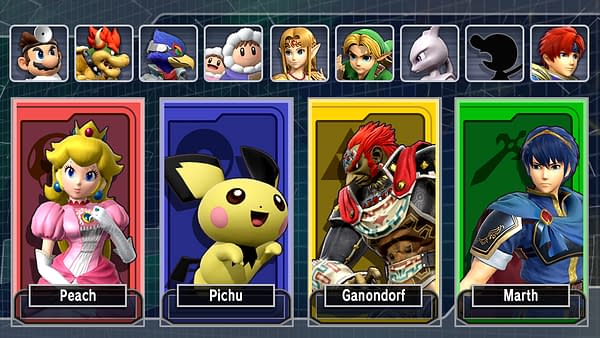 The tournament also is very specific about character usage. It's only characters introduced in Melee. So while it does remove anyone new to the series after that, it also kills off the 12 characters from the original N64 version. The only characters you'll be able to play with are Bowser, Dr. Mario, Falco, Ganondorf, Ice Climbers, Marth, Mewtwo, Mr. Game & Watch, Peach, Pichu, Roy, Sheik, Young Link, and Zelda. And according to some who have already seen it, the menu looks like the original from the game. So they went out of their way to make this a Melee-only event. Best of luck to you earning extra spirits for Super Smash Bros. Ultimate during the event.