One of the funnier games that caught our eyes over at PAX East was a title from Another Indie called Yuppie Psycho, which has a very futuristic horror blend in a 16-bit world that made us excited to play the entire demo. The game puts you int he role of a lonely worker bee who got a job offer way above his social status, to the point where you could swear this entire world is living in the Hunger Games as it's based on social status. When he arrives, he instantly sees that nothing is what it seems as he's been hired on to get rid of the demons that haunt this office building and terrorize all of the people who are working inside.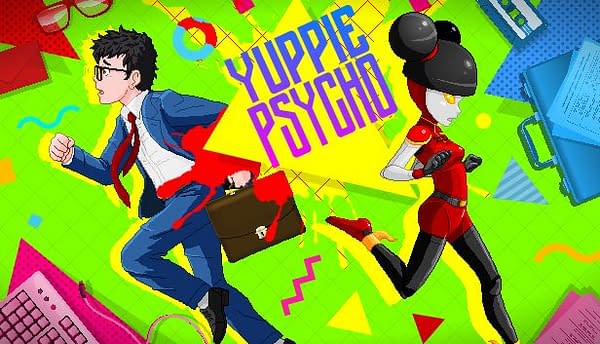 Everything about this game makes fun of office life and puts a new spin on the exploration horror game as it becomes your job to basically save all of the people in this building from being a sacrifice or a creature of the world they inhabit in one way or another. The game is set for an October 2018 release but based on the build we got to play, it feels like it's ready to go right now. Everything about this made me smile and I kinda wish I had it on PC right now, this is definitely worth your time to check out when it gets released in the fall.
Enjoyed this article? Share it!