Torchlight 3 Revealed at PC Gaming Show
The PC Gaming Show just unveiled a trailer for Torchlight 3. The story takes place 100 years after the events of the previous game. The game mechanics remain the same with expanded designs and options for player choice and customization.
Torchlight 3 lets players customize their forts, and the online component lets other players see their forts. The character classes will be given a once-over to create interesting new variations, powers and game mechanics. Characters will have pets again that enhance gameplay, including helping in combat. Pets can be sent back to town to sell items for cash and relieve the player character's pockets, leaving more room to collect more weapons and items to sell. There are steam-powered robots. Of course, there should be steam-powered robots.
It's the PC Gaming Show
So yes, it's that time of the year again, Mardi Gras for video games. Usually, we get E3 at the Staple Center in Downtown Los Angeles, but with the coronavirus pandemic still going on, E3 has been canceled, and video games companies have gone online with their reveals.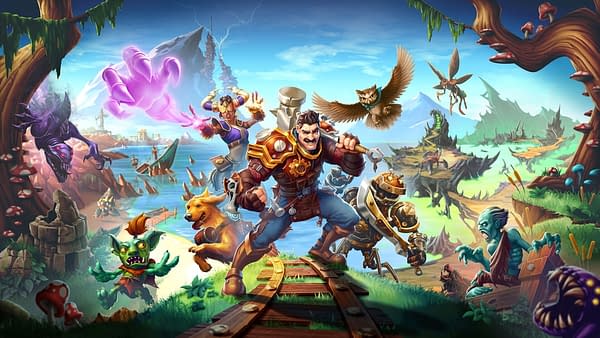 The longest show every year during E3 is of course the PC Gaming Show, produced by PC Gamer magazine. They actually put a lot of effort into this year's show, with a fictional robot wandering around Los Angeles to be a guest on the show. I suppose the robot is us, the gamers, eager to see the shiny new toys they're going to unveil to us.
The Torchlight games are always a welcome entry in the Diablo-alike action game genre, especially back when there wasn't a new Diablo game to play. They have a cheerful, colorful atmosphere with fun action mechanics even before they were ported to consoles. Of course, PC games could always claim to have gotten it first and enjoyed the purity of playing it on a PC using the mouse and keyboard without the lesser accuracy of console controllers.
Even better – Torchlight 3 is now available to play in Early Access for $29.99 on Steam.