Posted in: Collectibles, Games, LEGO | Tagged: dinosaurs, lego, lego brickheadz, LEGO City, lego duplo, LEGO Elves, LEGO Friends, LEGO Junior, lego Jurassic Park, lego jurassic world, LEGO sets, LEGO Toy Fair, marvel, mcu, Ninjago, star wars, toy fair, toy fair 2018
---
Toy Fair New York: 140+ Shots From the LEGO Booth! Star Wars, Minecraft, Jurassic World, and More!
We got to take a tour of the LEGO booth this weekend at Toy Fair New York, and it was a blast. All of your favorite brands were there, although there was a lack of big reveals as far as licensed sets. For instance, none of the upcoming Avengers: Infinity War sets that were revealed last week were at the show. The only Solo: A Star Wars story set shown was the new Kessel Run Millennium Falcon. When I asked why, the LEGO rep made a great point that the sooner they reveal sets, the sooner knock-off companies can get to work duplicating the sets. They did however say the more of this summer and fall sets will be revealed in late April/May.
There was plenty too look at and enjoy though, that is for sure. Personally, I am really excited to get my hands on the new Jurassic World sets asap. I loved the original ones form a couple years ago, I even took the Blue mini-fig around on vacations and took pictures I liked it so much. Joining the regular sets are Juniors sets that look adorable and fun to build and play with the little ones. LEGO this year is putting a lot of emphasis on emotions with their Duplo and Juniors sets this year, kind of like an introduction to coding. Using stickers and printed bricks, they will be helping young builders start to associate events with their emotional reactions. Kind of neat stuff.
Selfishly the best thing I saw in the booth was the new Star Wars set featuring Yoda's Hut on Dagobah. That is my all-time favorite scene from any film, and getting a LEGO set to build and display on my shelf is a dream come true. I also really liked the create-your-own BrickHead, that will get fun and weird. It is also cool that, to help celebrate this years 60th Anniversary of LEGO, in the newest set of mini-figs, they are releasing the original Cop mini-fig. He will be hard to pull, but well worth it!
Check out a ton of pics below of Star Wars, Harry Potter, City, LEGO Creator, BrickHeadz, LEGO Friends, Elves, Ninjago, Architecture, and many, many more different sets.
---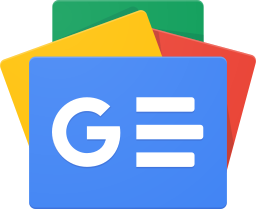 Stay up-to-date and support the site by following Bleeding Cool on Google News today!