Indie developer Queen Bee Games and publisher Akupara Games' kaleidoscopic platformer Spinch will be launching in September! The visually-trippy game will be launching for Nintendo Switch and PC, via Steam, on September 3rd of this year.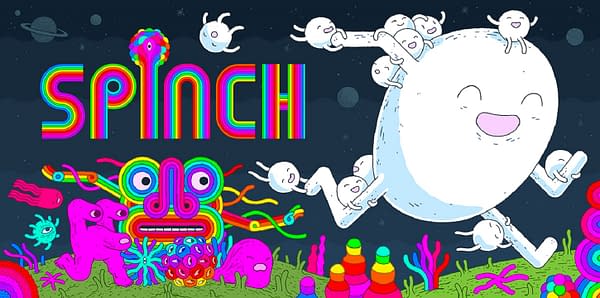 Spinch, a side-scroller with an array of visual delights at work, was announced to be launching digitally for the two platforms at the Day of the Devs Summer Game Fest Edition. It will be marketed initially at a price point of $14.99.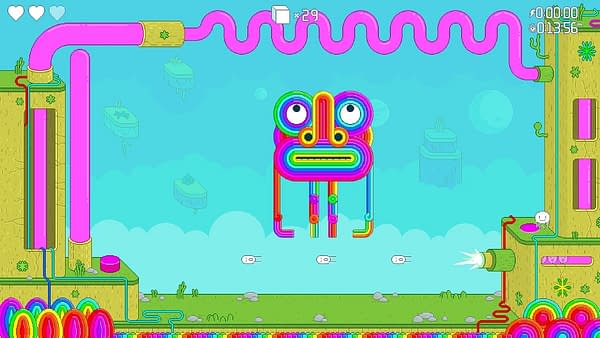 Spinch features an array of psychedelic visuals in a wonderland styled by Canadian cartoonist Jesse Jacobs, whose art you can find here, and a soundtrack by artist James Kirkpatrick (whose artist page can be found here), with sounds composed from modified Game Boys and "circuit-bent, hand-made instruments".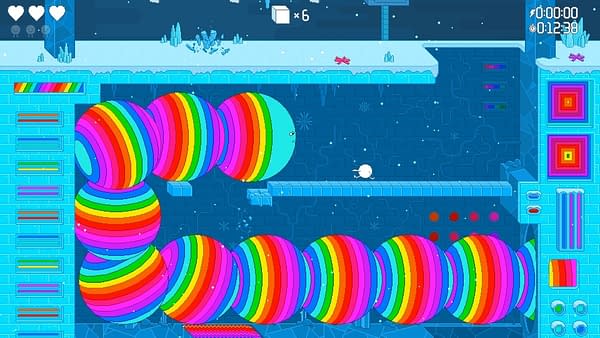 According to the info they sent out for this indie game, the premise is as follows:
Enter into a world thick with bubbling psychedelia. Descend deep into a new ecology teeming with multiple pathways, luminous levels, and complex obstacles. Transcend the material realm and assume your true form as Spinch, a hyper-agile organism consumed by the quest to rescue its litter of missing offspring from an endless invasion of misshapen and malformed offbeats and oddities. Dash, dodge, jump, and even launch your own children as projectiles to take down six eccentric bosses in six vibrant worlds. With only a ticking clock and quick restarts – no lives or game overs – the game is welcoming to players of all experiences, but a formidable challenge to even the most capable of speedrunners.
What do you think of Spinch? Is this game too trippy for you? Or is it a veritable wonderland of psychedelic sights and sounds? Let us know your opinions in the comments below!
Enjoyed this article? Share it!