Twitch Prime Announces Their Free Games for October
Today, Twitch next their next line of free games available to Twitch Prime subscribers, and all of them are both awesome and horrifying. The four games you will be seeing this month are Darksiders: Warmastered Edition, System Shock, SOMA, and Sanitarium. Of the four on that list, the one we're looking forward to seeing people play the most is SOMA, as the story behind the game is probably one of the coolest and most interesting narratives for first-time players to dive into. Here are the descriptions for all four games, which you can download free from Twitch until October 31st.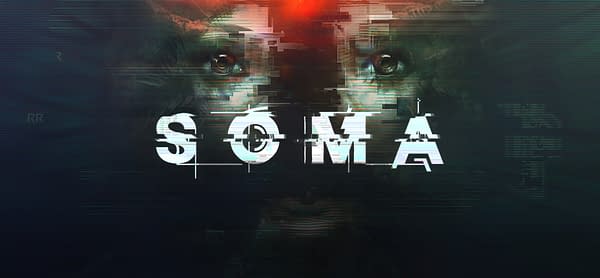 Darksiders Warmastered Edition
Embark on an epic quest in this moody hack and slash puzzle game. Tricked by the forces of evil into prematurely bringing about the Apocalypse, War – one of 4 horsemen of the Apocalypse – is accused of inciting a war between the high heavens and the burning hells.

SOMA
The creators of Amnesia: The Dark Descent bring you this sci-fi horror game. Journey below the waves of the Atlantic Ocean inside the underwater facility of PATHOS-II as you struggle to survive a hostile world that will make you question your entire existence.

Sanitarium
A timeless point and click horror game. You play as an amnesiac pushed into a creepy and morbid universe. After a terrible accident, you are awakened and find yourself inside an old asylum. Who are you? Why are you here? These are all questions you will need to solve as you struggle to regain your sanity.

System Shock
A creepy first person fight to the death in the depths of space. You play as a famous computer hacker who has awakened from a coma in the aftermath of a terrible disaster. Where is everyone? Why is the space station in such shambles? You will need to use every bit of your wits to battle the mindless cyborgs and robots that serve the station's ruthless A.I.