Vampire: The Masquerade-Bloodlines 2 Trailer Debuts Footage
Vampire: The Masquerade- Bloodlines 2 showed off a new trailer this morning, part of the Inside Xbox 20/20 live stream. Showing the characters eerily dancing to the song "Danke Schoen" by Wayne Newton, the game announced itself with a visual style that is both captivating and frightening at the same time. The developers, Hardsuit Labs, and Paradox Interactive, look to be having fun with the Vampire powers we will get to use in the game, and everything just feels very sinister. Those of us who get our kicks from playing horror games like Vampire: The Masquerade will appreciate that greatly. Check out the trailer that was shown off below.
Can Vampire: The Masquerade – Bloodlines 2 Come Out Tomorrow?
"Enter the World of Darkness and rise through vampire society. Experience Seattle – a city full of alluring, dangerous, characters, and factions. You are dead now but stronger, quicker, more alluring and with potential for so much more. Choose to be brutal and unflinching or cultured and seductive. Use charm, cunning, terror and sheer will to rise through vampire society. What monster will you be? Vampire: The Masquerade – Bloodlines 2 is coming to Xbox Series X and Xbox One."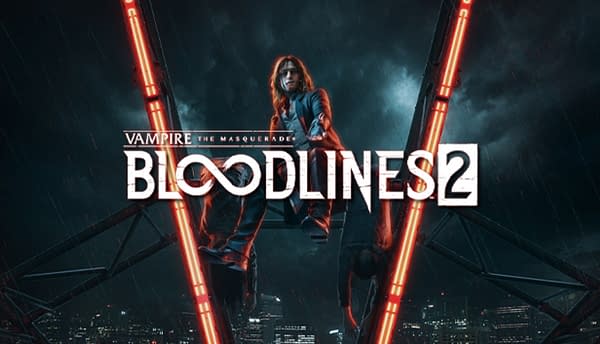 As a player of the RPG, I cannot wait for this. I did not play the first game, but after seeing the trailer for this one, I know what I must do with all of my free time for the foreseeable future. What a great use of "Danke Schoen" as well, so glad they didn't just slow it down like so many other horror trailers do these days. I am all in on Vampire: The Masquerade- Bloodlines 2 when it drops. Being a vampire never looked so exciting and dare I say, fun.