[rwp-review-recap id="0"]
Resident Evil Zero, originally released in 2002 for the Nintendo GameCube, returns for their latest console, the Switch and plays exactly the same.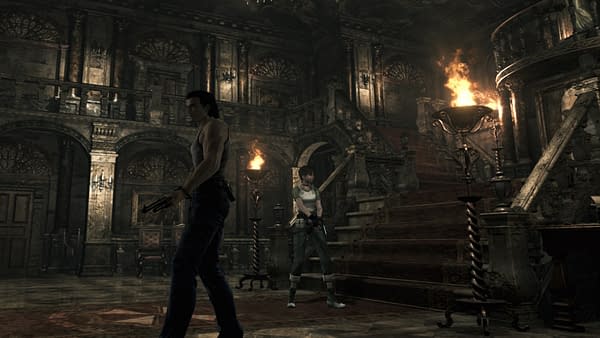 Given the 17 years since the original release, Nintendo fans, like the Sony, PC and Microsoft crowd, are finally seeing the HD remake on the hybrid console. One of the simultaneous re-releases along with the Resident Evil remake and Resident Evil 4, the graphical upgrades and greater attention to detail work considering the original team was able to work around the Gamecube's hardware shortcomings to create a gorgeous title.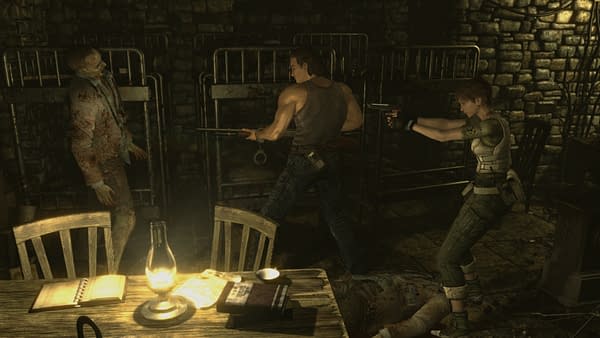 You initially play as Rebecca Chambers, a medic for S.T.A.R.S. Bravo team, caught in a mysterious helicopter crash under mysterious circumstances. The game starts when she stumbles upon a passenger train parked and goes inside to investigate. Along the way, you run into Billy Coen, a former soldier on death row, who became free after the creatures caused an accident that overturned his vehicle. The controls on the Switch are straight forward with the traditional button layout similar to the Xbox and PlayStation ports with their symmetrical controllers, unlike the unconventional GC controller with the large A button with B, Y and X buttons surrounding it.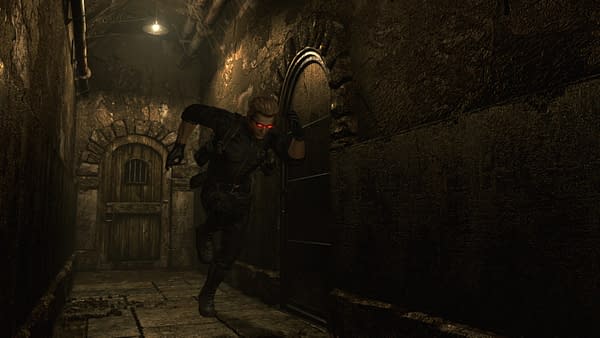 The game relies on a zapping system where you can switch between Rebecca and Billy where there are numerous puzzles that require the two to split up. Instead of a box typically in save rooms, the developers removed them in favor of a drop system. Items can also be exchanged between the two. Space is still a luxury in the Switch version as it was for the GC and it's something that could have changed. Dropping the item box feature was the result of the GC's hardware limitations, but Capcom could have easily restored it.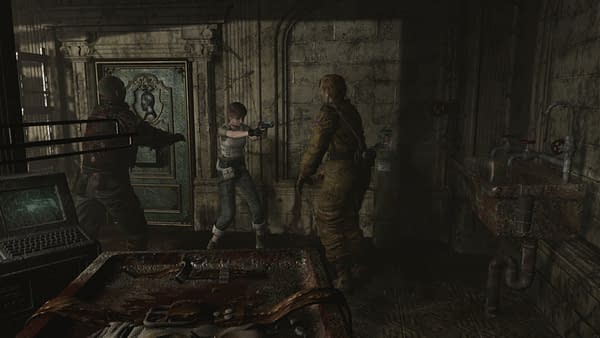 While companions became staple in future Resident Evil games, you can only control one character at a time. If your partner follows you, you have to set the AI to either act independently or in unison. If you are to arm your companion during a fight, it would be best to conserve ammo and when you're deep enough in the game, give him/her the pistol and bullets. The AI at times can be frivolous with ammo. If it can be avoided, try to relent from giving your partner a powerful weapon like a shotgun since the most effective range is up close and only the human player could optimize its use.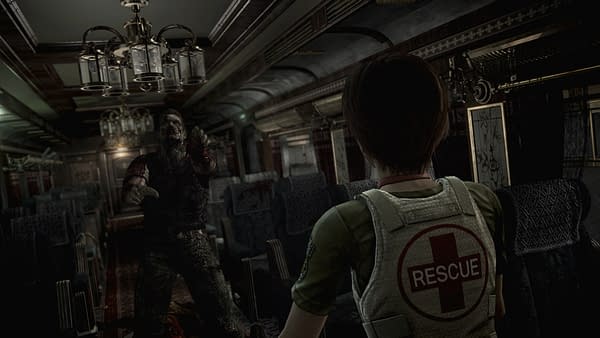 Combat against enemies hasn't changed. If you're not battling zombies, hunters, and zombie dogs, you're dealing with overgrown animals and leech creatures. Capcom could have done more and there are things could have been fixed, like the subpar script/voice acting, but it works for what it is, a port. It's a decent buy for any Resident Evil fan.
Enjoyed this article? Share it!