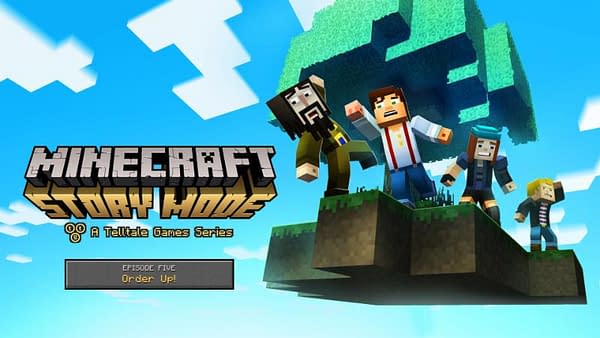 Minecraft: Story Mode is clearly doing pretty well for Telltale. I've not played anything past the first episode, but I've heard generally positive things about the output.
And it looks like Telltale aren't done with it yet. They've just announced that the series, that was meant to run for five episodes, has now been extended to eight. These three extra chapters will act as post-season content featuring what the gang get up to after the conclusion of the fifth episodes. It's explained as:
Episode Five will bridge the gap between the Wither Storm story arc, and three all-new adventures that will continue as post-season episodes set to release in the coming months of 2016.
On tops of all this, Episode 5 has finally got its release date, and it will be with us very soon. Order Up will launch March 29th on PC/Mac, Xbox One, PlayStation 4, Xbox 360, PlayStation 3, and iOS and Android-based devices.
Have at it.
Enjoyed this article? Share it!