We Get A Preview Of Additions Coming To "Madden NFL 20" At EA Play
During EA Play's livestream today, we got a look at the features coming to Madden NFL 20, including some gameplay footage of what's to come.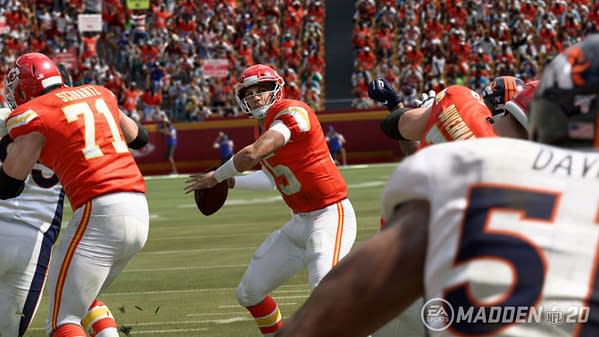 The first feature, the game will allow you to create a QB from scratch and go through the college system from one of 10 top-tier schools, go through the NFL draft, and make your way into the NFL to become a legend in your rookie year. Finally, they take a page from a couple different game **cough-NBA 2K-cough**, to here you can turn whoever you want into the greatest player of the game in Franchise Mode.
The Pro-Bowl mode is back in the game, where you will try to complete certain challenges and gain points toward making your player better. Playbooks are back in the game. The community has been asking for new plays from real playbooks, which they have added. Throughout the season, the playbooks will be updated and give a number of options so people can change things up and not become predictable. Ultimate Missions will also return with updatable content from week-to-week.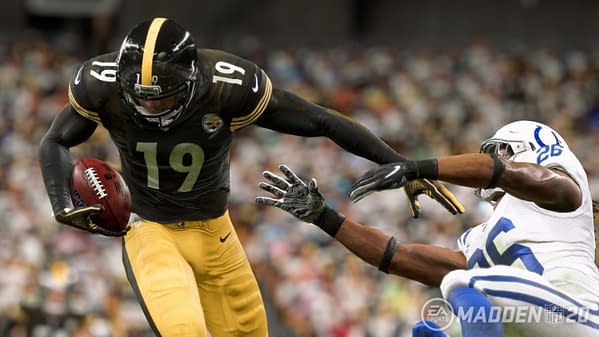 The X-Factor Abilities have been given an update to where certain players can execute different things depending on their skillset. In the game, you'll be given some objectives to get your players in the zone to achieve those abilities, as well as Superstar Abilities which are always on but can be counteracted. Your opponent can also use tools to get others out of the zone and disrupt your game.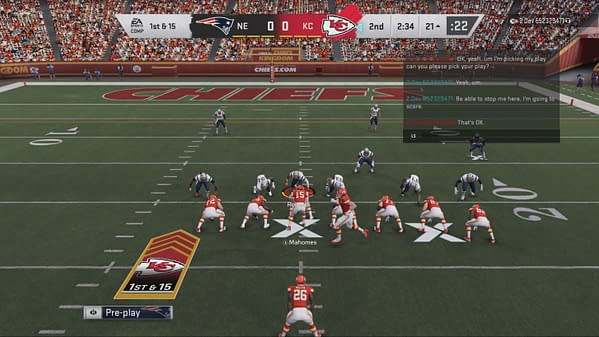 The X-Factor plays are activated after you complete an objective. They showed off Patrick Mahomes, the cover athlete, as he needs to complete four long passes to activate it. His ability is "Bazooka" which will get you an 80+ yard pass. These aren't "superpowers" or anything like that, these are skills based on their real-life abilities in the game. When players get in the zone for their conditions, the opponent can knock them out and force them to climb the hill again, so there's a balance to the game.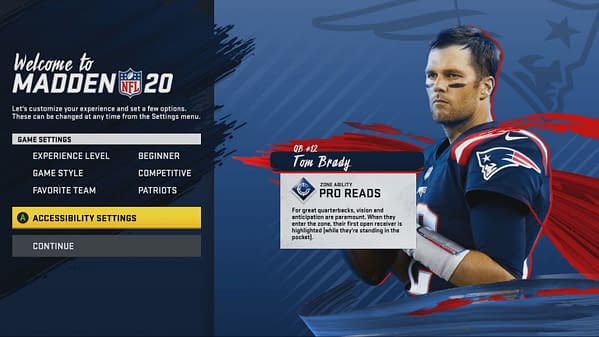 Some of the additions to the game are custom Signature Animations for each player, there were a number of updated mechanics to gameplay based on player feedback coming to the game, and the RPOs will be included into the game to give you the option to change things up on the fly in case you read what's up and know you are not gonna make it if you execute the play as-is. 220 RPO plays will be included in the game to give more flexibility. You can read more about all of that in-depth here.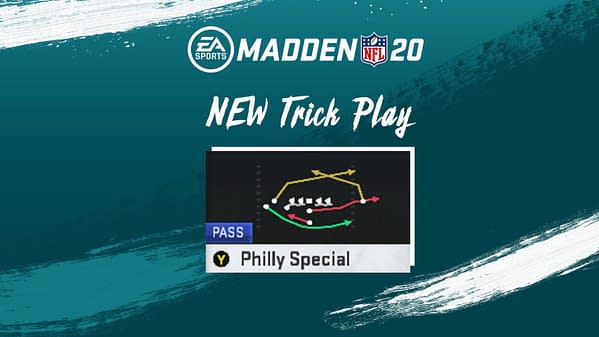 Finally, the player ratings will be getting a Madden Ratings Adjuster. So when a player does well on the field during the season, the rating will increase. That said, if you fail a lot, you will go down. And if you do absolutely nothing in a game, it will stay where it is. We'll learn more as we make our way toward Madden NFL 20's release on August 2nd. You can watch the entire stream below.
https://www.youtube.com/watch?v=iMjoohwe1OQ