Congratulations to Paulo Vitor Damo da Rosa on winning the 26th Magic: The Gathering World Championships!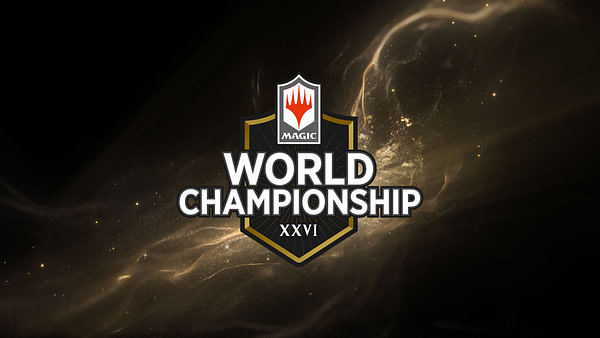 At Magic Worlds XXVI, sixteen competitors faced off against each other for prizes totaling one million dollars, and the games played were remarkably grueling. During Day One, the once-reigning World Champion, Javier Dominguez was taken out of the Top Twelve remaining for Day Two, as was esteemed professional player Andrea Mengucci.
Fast forward to Day Three, which concluded not long ago with Paulo Vitor Damo da Rosa taking down Márcio Carvalho's Jeskai Fires deck with a breathtaking Azorius Control list.
The games on Day Three were played in a Best-Of-Three-Match format in Standard play, as would be expected for a major Magic tournament such as this. Paulo Vitor Damo da Rosa's Azorius (white-blue) Control build took down Márcio Carvalho's Jeskai Fires list in their semi-final match while Seth Manfield took down Gabriel Nassif's own Jeskai Fires build in their own semi-finals. Seth mentioned in a post-semifinal interview that Jeskai Fires was not his strongest match-up, but it was noted that Márcio's decklist runs a bit slower than Nassif's.
In order to determine the third-place spot and also to determine the player to face off against Paulo Vitor Damo da Rosa, Seth and Márcio played an excellent set of games. Márcio took Match One with no forgiveness whatsoever, especially as Seth had practically nothing but lands drawn over the course of the second, deciding game of that match. During Match Two, Márcio continued to dispatch some Jeskai-style justice unto Seth's mono-red deck in Game One. However, Manfield managed an unlikely win during Game Two off of a one-land starting hand and a fantastic comeback during Game Three thanks to a timely Embercleave.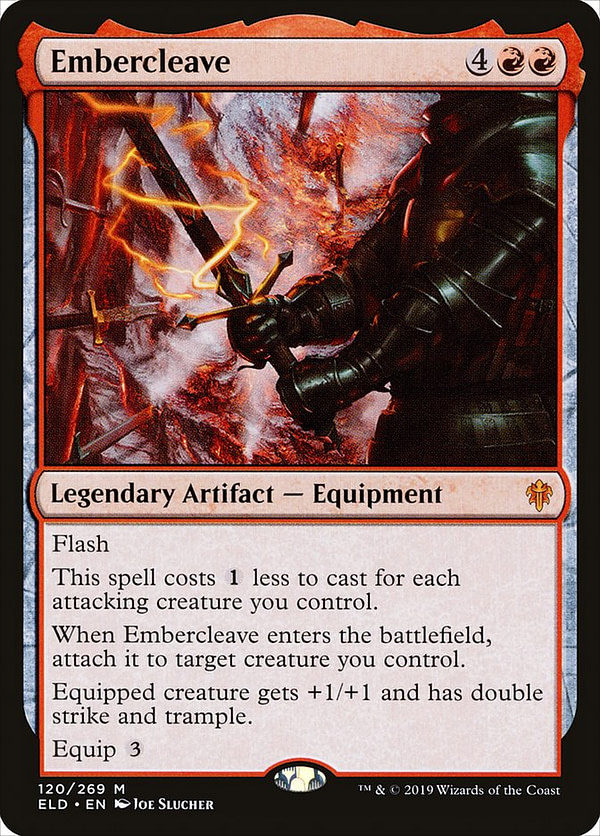 In Match Three, Game One was won by Márcio off of a Kenrith, the Returned King and a Dream Trawler beating in Seth's figurative face, but Seth fought back and won Game Two. The deciding game for the lower semifinals culminated in Márcio finally playing a Fires of Invention during this match, and overwhelming Seth to take the second-place spot in this tournament.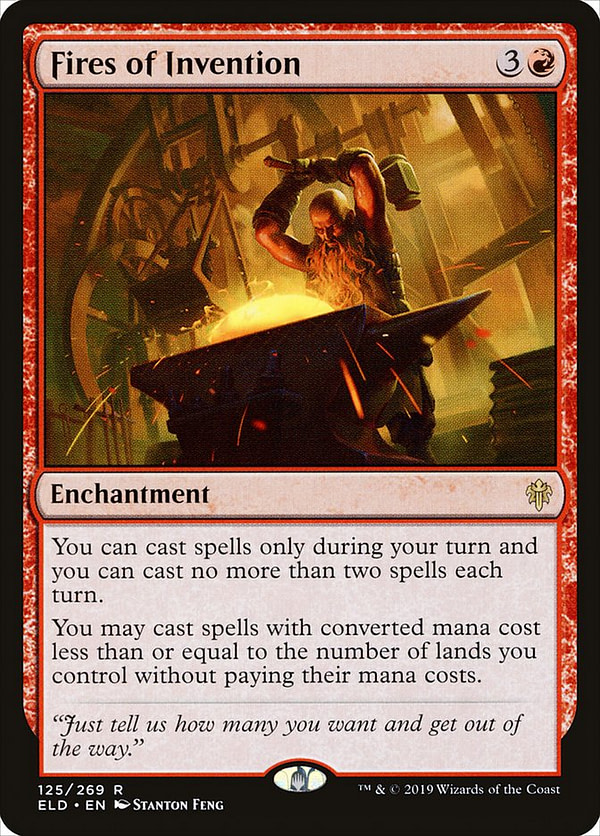 It's relevant to note that in the finals of this tournament, Paulo Vitor Damo da Rosa only needed two game wins to take the tournament, whereas, for Márcio, three games were needed.
Finals, Match One: Game One was met with a concession from Márcio Carvalho, after Paulo Vitor out-controlled Márcio's game. Paulo Vitor took this match with a more aggressive strategy post-sideboard, in which Márcio was unable to keep Fires of Invention in play amid Paulo Vitor's aerial assault, via double copies of Archon of Sun's Grace.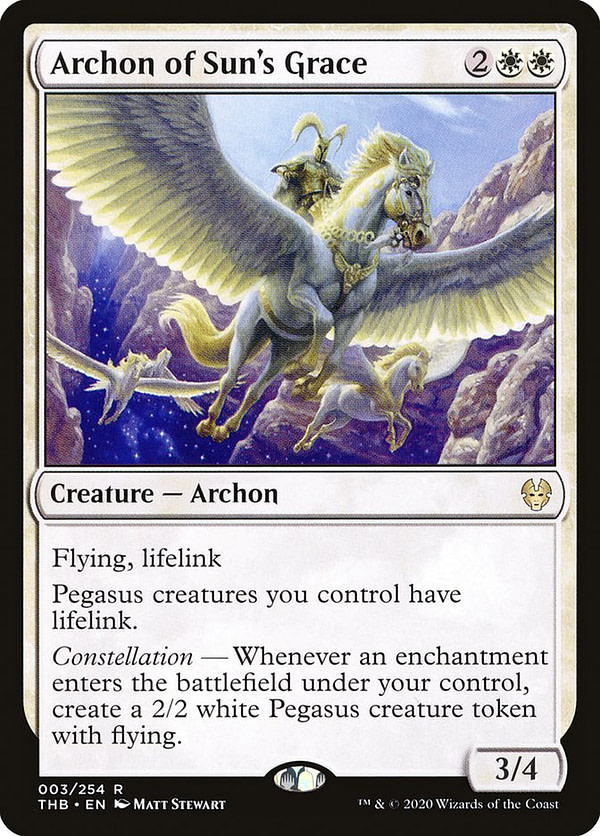 Game One of Match Two went to Márcio, who ended the game with two redundant copies of Fires of Invention and a copy of each of his Cavalier creatures. Game Two saw a similar ending, with Márcio taking it via Kenrith, the Returned King and a Sphinx of Foresight, which is a card that has let him scry cards all over the place during this tournament. At this time, Márcio Carvalho is two match wins from becoming the Magic: The Gathering World Champion. Meanwhile, Paulo Vitor Damo da Rosa still only needs one match win.
Match Three saw Paulo Vitor winning Game One through utmost attrition, having stabilized his board state before Márcio even saw his first copy of Fires of Invention. After a back-and-forth between the two finalists, Márcio Carvalho took Game Two. Márcio also took Game Three and this third match despite a few flubs and bad draws.
Finally, the deciding Match Four began with Paulo winning Game One via another aerial assault following extensive control tactics. After a devastating bout of mana screw that defines the very issues with Fires decks, Márcio Carvalho finally conceded the title to Paulo.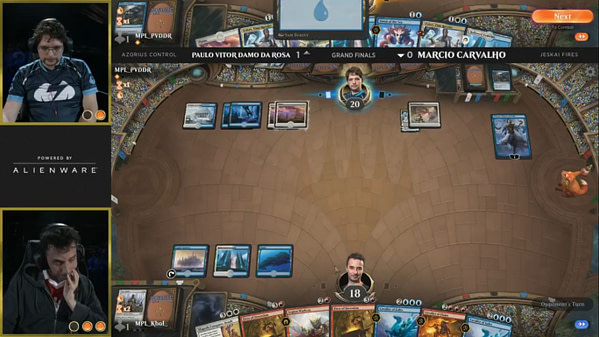 Once more, and certainly with feeling, a fond congratulations to Paulo Vitor Damo da Rosa for besting Márcio Carvalho and taking the trophy for the 26th Magic: The Gathering World Championship!