Zippy's Giant Burgers Getting "Theros" Tie-In – "Magic: The Gathering"
A landmark restaurant in Seattle, Washington is about to have a tie-in of mythic proportions.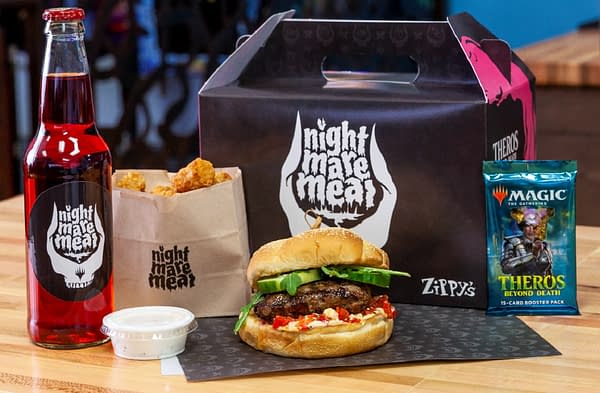 According to a press release by gaming company Wizards of the Coast, Zippy's Giant Burgers is teaming up with the branding department for Wizards of the Coast's ever-popular collectible card game Magic: The Gathering to bring consumers (in either sense of the word) the Nightmare Meal.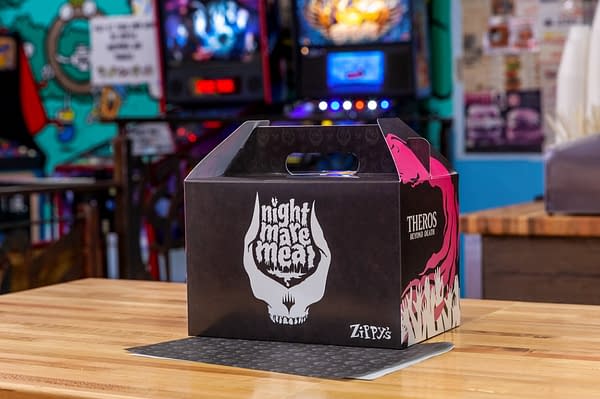 The press release states:
Seattle's landmark restaurant Zippy's Giant Burgers and legendary Seattle-based gaming brand Magic: The Gatheringare joining forces to create a limited edition "Nightmare Meal" available January 20-February 2, or until supplies last.

The Nightmare Meal is inspired by Magic's latest card set Theros Beyond Death, which is set in a Grecian-style underworld where nightmares become reality. The Nightmare Meal includes:

"Ashiok's Feast," a special 1/3 pound Double R Ranch beef burger topped with hummus, arugula, cucumber, feta, roasted red pepper, tomato (house-made veggie burger available)
"Theros Tots" served with a haunting tzatziki ranch dipping sauce
"The Blood of Elspeth Tirel," a blood-red black cherry soda
Custom fully branded box
Theros Beyond Death booster pack prize

$15 each +tax/tip. Door Dash Deliveries: $17.50 +tax/tip.

WHERE:

Zippy's Giant Burgers

9614 14th Ave. SW

Seattle, WA 98106

206-763-1347

WHEN:

Monday, January 20- Sunday, February 2, 2020 – or until supplies last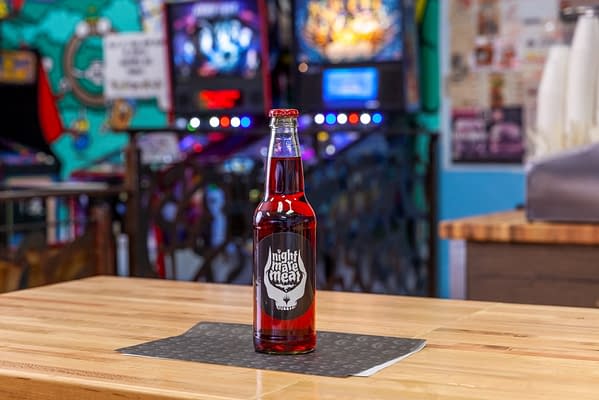 The hours of operations for Zippy's Giant Burgers are as follows:
Monday 8am-9pm

Tuesday 8am-9pm

Wednesday 8am-9pm

Thursday 8am-9pm

Friday 8am-10pm

Saturday 8am-10pm

Sunday 9am-9pm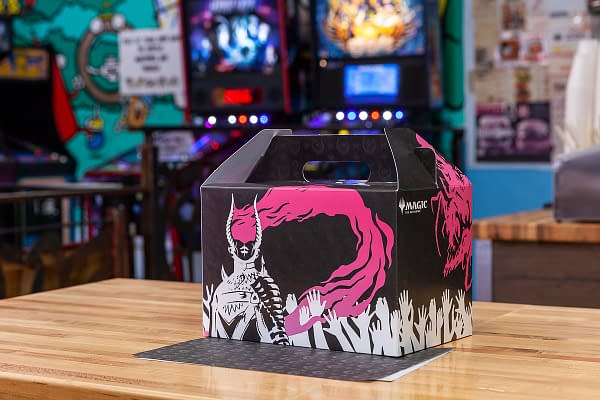 So, if you are feeling so inclined to experience the Nightmare Meal, in a week this promotion fit for the gods will begin. Get that airfare handy! This meal combo will only last until February 2nd, after all.