'Howard' Review: A Touching Reminder of a Beautiful Voice Silenced Too Soon [Tribeca 2018]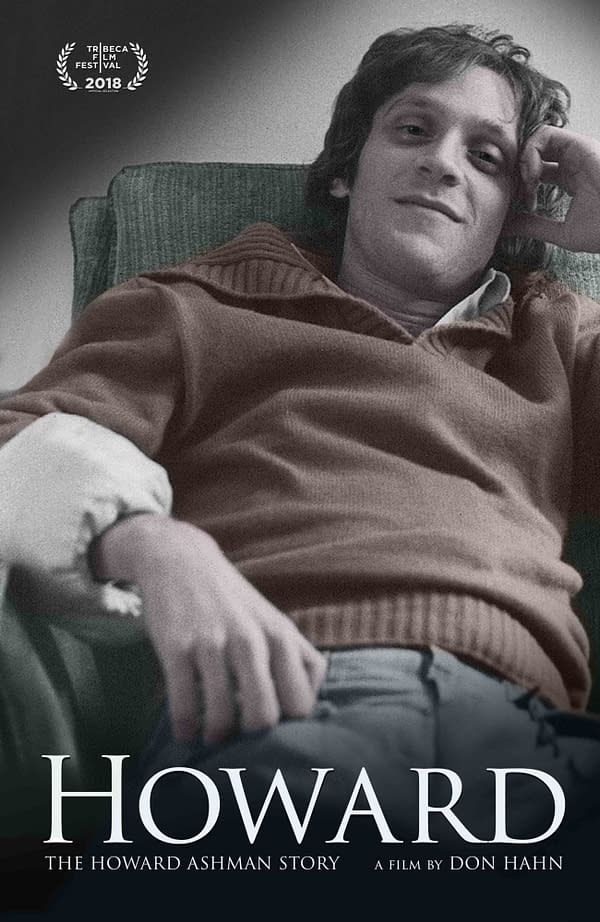 Director/screenwriter Don Hahn (producer, The Lion King, Beauty and the Beast) reminds us of the beautifully creative life and times of famed lyricist Howard Ashman in his touching and informative documentary Howard, which had its premiere at the 2018 Tribeca Film Festival; and Bleeding Cool had the opportunity to screen during the festival's run. Over the course of the 90-minute documentary, Hahn introduces us to an Ashman – lyricist behind Disney classics Aladdin, Beauty and the Beast, and The Little Mermaid; and creator of the musical Little Shop of Horrors -that many people never had the opportunity to know: his life was cut short at age 39 years of age, another casualty of the AIDS epidemic. Howard Ashman a Jewish kid from Baltimore grows up in an average family with a extraordinary love for musical theatre. After college he opens a theatre in a derelict section of New York and struggles to put on shows, until his adaptation of Roger Corman's film Little Shop of Horrors becomes a huge off off broadway hit and catapults him into the limelight. Finally on Broadway, he collaborates with the Oscar and Tony winner Marvin Hamlisch and together they produce a disappointment, Smile. Embarrassed he flees to Los Angeles and takes up with a struggling gang of artists in a warehouse— Disney animators who have just been kicked off the studio lot until they can prove themselves.

Howard with Alan Menken write the Oscar® winning songs for The Little Mermaid. While the film becomes a global phenomenon, Howard is diagnosed with HIV—which he kept a secret in this time when AIDS is a death sentence and gay men are at the margins of society. Howard writes the lyrics to Beauty and the Beast from his hospital bed and dies before he can see the final film. The legacy of his work lives on in Broadway productions and live action remakes of Beauty and the Beast, Little Mermaid and Aladdin for a new generation.
In the following clip, actors Angela Lansbury (The Manchurian Candidate) and Jerry Orbach (Law & Order) record "Be Our Guest" for Disney's 1991 Beauty and the Beast; and we get a sense of just how deeply involved Ashman was in the writing and recording process surrounding his song: