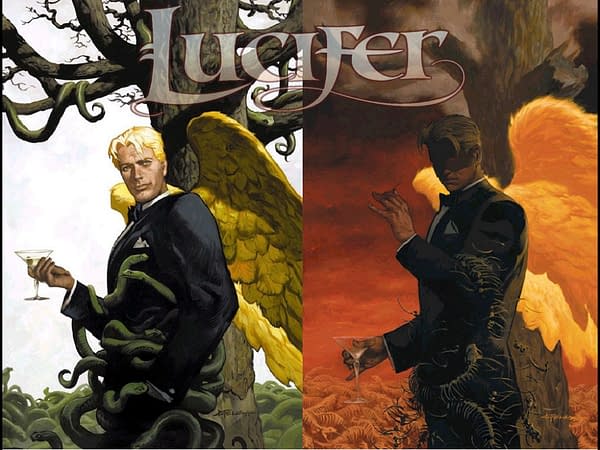 The conservative media pressure group One Million Moms has just launched a campaign to persuade Fox TV to drop their upcoming TV series, based on the DC Comic book, Lucifer.
They write,
FOX has plans in 2016 to air "Lucifer," a new series which will glorify Satan as a caring, likable person in human flesh.

The series will focus on Lucifer portrayed as a good guy, "who is bored and unhappy as the Lord of Hell." He resigns his throne, abandons his kingdom and retires to Los Angeles, where he gets his kicks helping the LAPD punish criminals.

At the same time, God's emissary, the angel Amenadiel, has been sent to Los Angeles to convince Lucifer to return to the underworld.

Previews of the pilot episode depict graphic acts of violence, a nightclub featuring scantily-clad women and a demon.

TAKE ACTION

Sign the petition to FOX Network, urging them to drop plans to air "Lucifer."
The petition states,
As a concerned mother, I am urging FOX Network to immediately cancel plans to air "Lucifer."

The program previews mischaracterize Satan, departs from true biblical teachings about him, and inaccurately portrays the beliefs of the Christian faith.

By choosing to air this show, FOX is disrespecting Christianity and mocking the Bible.
I have read the screenplay to the pilot for the show, now starring Tom Ellis (Miranda) back in February, which seems to be being adhered to. Unlike other script excerpts we have run, we didn't even get a cease-and-desist notice, which makes me think they're just grateful for any attention. Well, with One Million Moms, they have got it.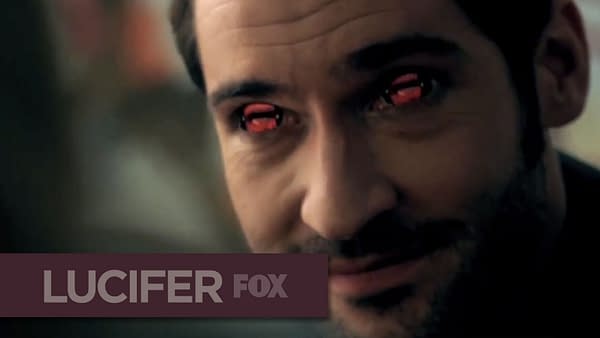 And while I think they pressure group's concerns are fallacious, as Lucifer is certainly not being portrayed by a "good guy", the script was pretty rubbish, when compared to the series written by Michael Carey. But that's no reason to wipe it off the map.
As for "mischaracterising", there's this poem called Paradise Lost that the group should really get upset about. Maybe they can ban that!
Enjoyed this article? Share it!