Check Out a New Pic From 'Halloween' Before SDCC
Halloween will bring Michael Myers to SDCC this year as part of the Universal presentation in Hall H. Before that though, Entertainment Weekly has its yearly pre-SDCC issue hitting stands with a new photo of Michael from the film along with quotes from series star Jamie Lee Curtis and director David Gordon Green. Read those, and check out the awesome pic below where, according to our very own Mary Anne Butler, Mikey looks "like one of the Hot Toys" (she's not wrong):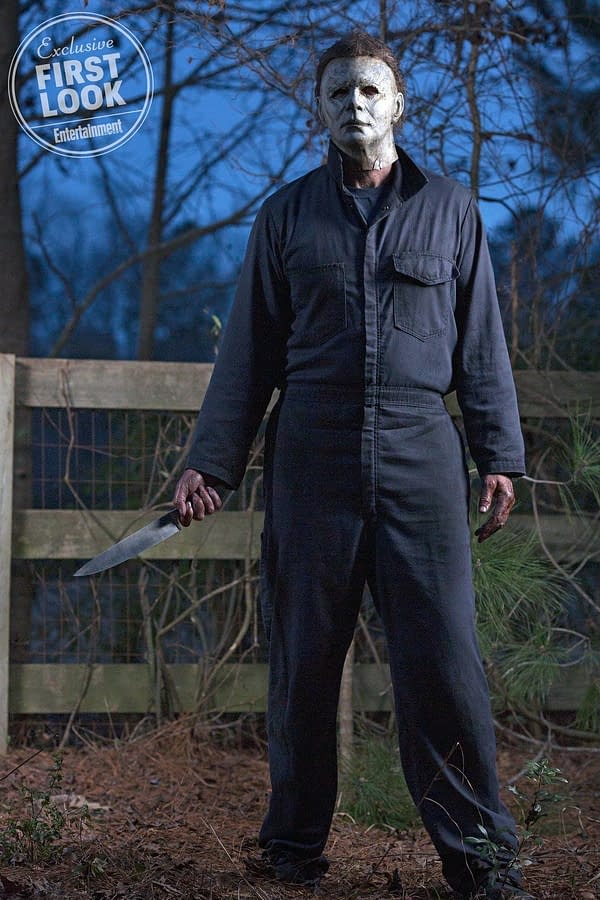 "What I loved is that it surgically excises all of that dead tissue," Curtis says of the script for the new Halloween, which was written by Danny McBride, Jeff Fradley, and the film's director, David Gordon Green. "This is growing from just that original movie, 40 years later. There may be people who love the other movies, great — [they have] zero relevance to this story."

"This film isn't one to narratively recognize any of the films other than the original Halloween," says the director. "But we very much enjoy the other films and there's a lot of very subtle shout-outs to a number of things that I think the big fans — the people that know the films scientifically — will get a kick out of, hopefully."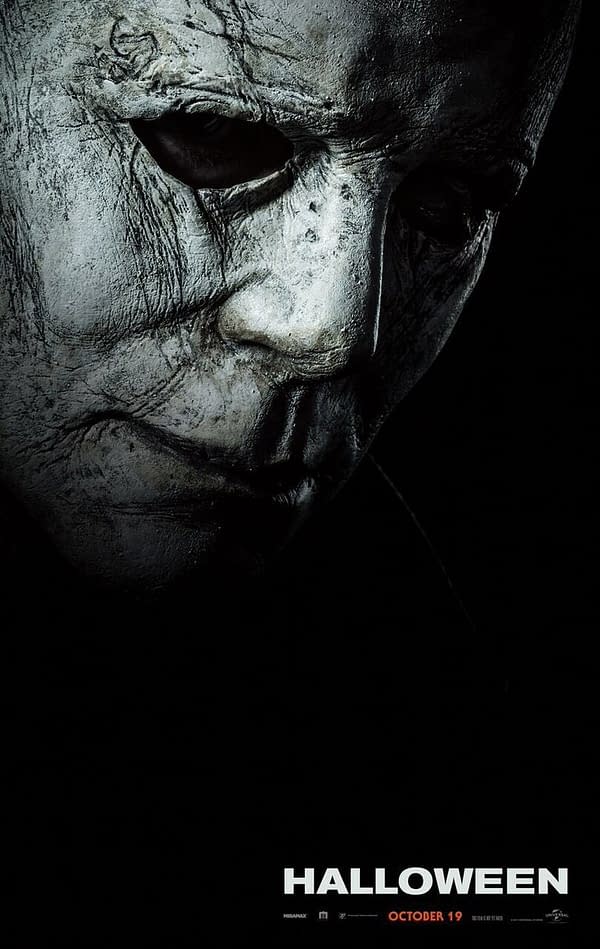 Well, Jamie Lee Curtis certainly likes the direction they are taking. So far, from everything I have seen they may have just gotten this right. Anything to elevate Michael back to his position on top of the Hollywood slasher mountaintop is alright in my book. While the sequels will always have a place in my heart (and on my Blu-ray shelf), this feels like the fresh start not many horror franchises get a chance to have. I could not be more excited. Only 98 more days to go!
Halloween, starring Jamie Lee Curtis, Judy Greer, Andi Matichak, Virginia Gardner, Will Patton, Miles Robbins, Jefferson Hall, James Jude Courtney, and Nick Castle as The Shape hits theaters on October 19th.