Watchmen's Damon Lindelof Renews with Warner Bros. TV
Looks like Damon Lindelof is pretty happy with the folks over at Warner Bros. TV with news that the Lost creator will be extending his overall deal with the studio.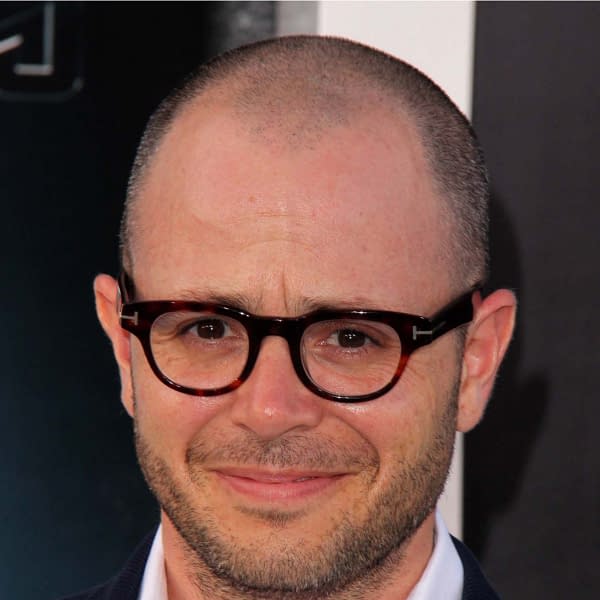 Working with the studio since 2012, the deal extension doesn't come as a huge surprise: Lindelof is currently working on HBO's series adaptation of Alan Moore and Dave Gibbons's iconic limited comic series Watchmen. Serving as his followup to The Leftovers, the project received a pilot order from the cable giant in September 2017, with Lindelof's deal including Warner Bros. TV as the producing studio.
During a discussion with The Good Place creator Michael Schur at Vulture Festival L.A. in November 2017, Lindelof discussed his reasons for tackling the work and why it resonates now more than ever:
"Watchmen — it was dangerous. And you can't be dangerous for dangerous's sake, but the reason that I'm doing this is these are dangerous times, and we need dangerous shows."

"What we think about superheroes is wrong. I love the Marvel movies and we saw Justice League this morning and I'm all for Wonder Woman and Batman and I grew up on these characters, but we should not trust people who put on masks and say that they are looking out for us. If you hide your face, you are up to no good."

"It is more timely now, in 2018, 2019, whenever the show airs, if it airs, that it needs to be told. For a superhero junkie, I've never done a superhero movie or a superhero TV show, and now is the time." Created by writer Moore and artist Gibbons with colorist John Higgins and published by DC Comics from 1986-1987, here's an overview of Watchmen:
Watchmen takes place in an alternate world where the mere presence of American superheroes changed history: The US won the Vietnam War, Nixon is still president, and the cold war is in full effect. It begins with a murder-mystery before unfolding into a planet-altering conspiracy: When a retired hero is killed, his former teammates must investigate. The conspiracy they uncover will entwine their secret traumas and twisted psychologies, ultimately asking where the fine line is drawn between heroes and villains?