Fahrenheit 451: Michael B. Jordan Wants to Burn in HBO Teaser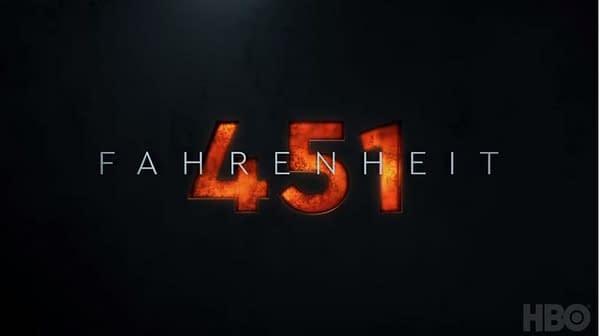 Viewers are starting to get a clearer understanding of HBO's vision of the totalitarian future established by Ray Bradbury in his classic novel Fahrenheit 451 with the release of the newest teaser for the cable giant's film adaptation. Directed by Ramin Bahrani (99 Homes) from a script by Bahrani and Amir Naderi (Magic Lantern), the film stars Michael B Jordan (Black Panther), Michael Shannon (The Shape of Water), Sofia Boutella (The Mummy) and Lilly Singh (Bad Moms).
Here's HBO's first official teaser for Bradbury's Fahrenheit 451, which moves beyond the visuals and gives us a better sense of the storyline:
Named for the temperature at which paper ignites, Fahrenheit 451 depicts a controlled, repressed future where "firemen" have a horrific new responsibility: burning all books as a way of suppressing free thought and free will. Montag (Jordan) is a young fireman who wakes-up one day to the realization that everything he thought he knew was wrong, forsaking his "safe world" in a way that puts him into direct conflict with his fire captain and mentor Beatty (Shannon). With the "help" of mysterious informant Clarisse (Boutella), Montag struggles to get back to his humanity as the world ignites around him.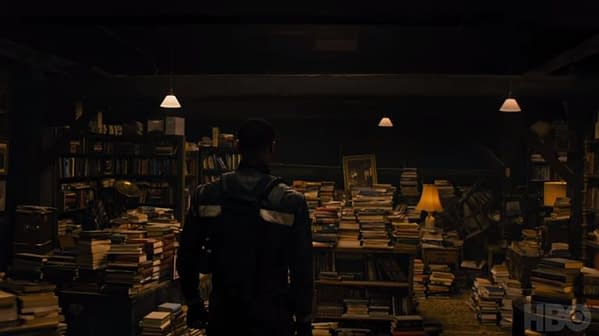 Jordan, Shannon, Boutella and Singh (as Raven) are joined on the film by Laura Harrier as Millie Montag; Martin Donovan as Comissioner Nyari; Andy McQueen as Gustavo; and Grace Lynn Kung as Chairman Mao. Jordan serves as an executive producer through his Outlier Productions; alongside Sarah Green of Brace Cove Productions, Alan Gasmer, Peter Jaysen, and Noruz Films' Bahrani, who co-wrote with Naderi. David Coatsworth is a producer.
"Everyone must leave something behind when he dies, my grandfather said. A child or a book or a painting or a house or a wall built or a pair of shoes made. Or a garden planted. Something your hand touched some way so your soul has somewhere to go when you die, and when people look at that tree or that flower you planted, you're there."

– Ray Bradbury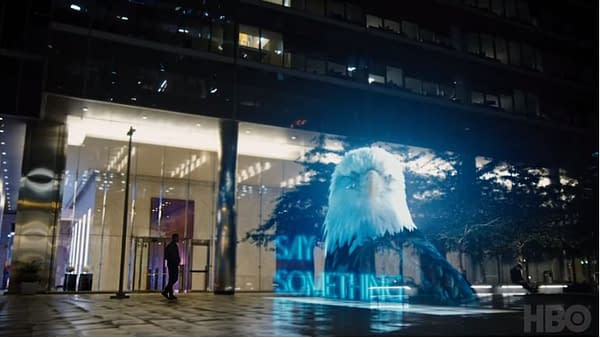 HBO Films currently has over thirty titles in development, including: My Dinner With Herve; a film version of their series Deadwood; Monty Clift; Battle of Versailles; Bone Wars; and Untitled Harriet Tubman Project.