Overwatch: Blizzard's "Puppy Rumble" Is for All the Kibble!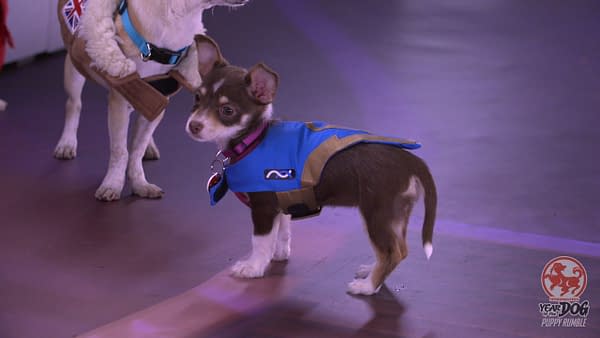 Dog make pretty much everything better. I think that's pretty much a constant, like water being wet and fire being hot. Now, make those dogs puppies and have them do adorable things and you have the formula for about 9,867,423,121 YouTube videos: enough to launch a thousand websites. But if there's one thing that mankind can still be relied upon to do, it's to take their entertainment and find new ways to elevate it to a This Is Spinal Tap-loving level of eleven. First we enjoyed watching puppies play; then we enjoyed filming puppies play; then we enjoyed filming and posting puppies playing. Next thing you know, we have Animal Planet's Puppy Bowl pulling obscene ratings on "Super Bowl Sunday," both during the live broadcast and follow-up rebroadcast.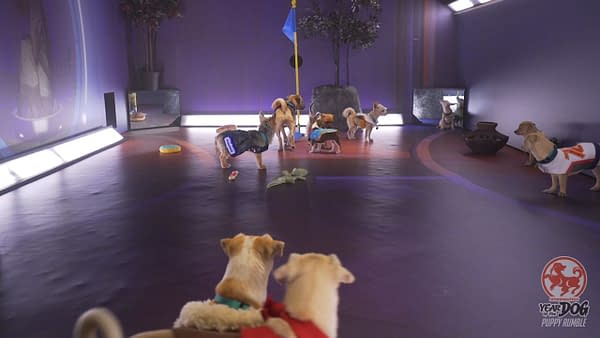 Leave it to the good folks at Blizzard to take it to the next level with Puppy Rumble, an Overwatch-theme game of puppy-vs.puppy capture-the-flag. Starting at 6:00 p.m. ET/3:00 p.m. PT today and tying into the Chinese "Year of the Dog", you can tune into Twitch.tv/PlayOverwatch to watch the first ever canine competition of its kind. But it's not just fun; it's fun for a good cause as viewers will get to learn more about each dog's background and how you can go about adopting each of the participating dogs. Viewers will also learn how they can support dog adoptions throughout the country; as well as about the work of partner organizations in the adoption drive:.
Here's a look at Blizzard's Overwatch channel on Twitch, for Puppy Rumble 2018:
Watch live video from PlayOverwatch on www.twitch.tv
To learn more about the partners involved in this adoption drive, you can click over to Blizzard's partners Petfinder, Wags & Walks, Paws Atlanta, and Austin Pets Alive. Viewers who are unable to adopt can consider sponsoring one; donating to one of the partnering organizations; or donating to a local shelter.