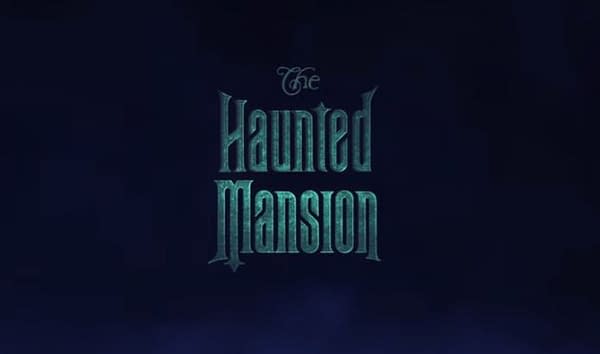 While most of us know Disney's The Haunted Mansion as a long-standing popular attractions, it was also recently the basis for two different (and currently unmade) animated series pilots written by Kubo and the Two Strings creator Shannon Tindle. As a gift to animation fans and to possibly restart interest in the series, Tindle shared a 60-second teaser for the potential series over New Year's weekend.
You can see the teaser for The Haunted Mansion for yourselves here:
https://youtu.be/l4CVrcXgy6w
And here's the original tweet from Tindle:
A little something I was cooking up at Disney, but was unfortunately scuttled. Thanks to @marsaimartin for the brilliant voice work, @ActionMovieKid for putting it all together and the amazing artists, Sunmin Inn, Matt Williames and Rachelle Reyes. https://t.co/32p8tZucDq

— Shannon Tindle (@ShannonTindle_1) December 30, 2017
During an interview with Cartoon Brew, Tindle spoke of his goals for the project:
"My goal was to take inspiration from all the backstories created by the artists at WED (Disney's Imagineering division) and stitch it into one, giant narrative. The story would span several years and focus on different characters, but add up to one big, interconnected story."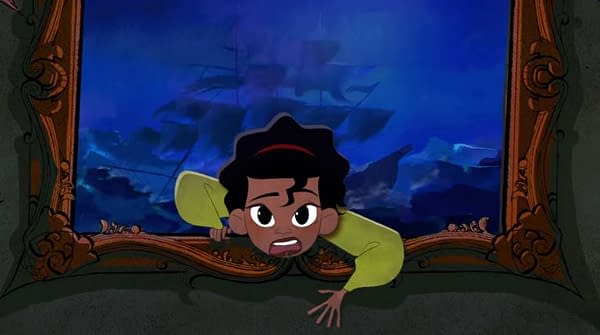 Though with a name like The Haunted Mansion and that the story unfolds through the eyes of a grieving character, one might expect the tone of the series to be a bit dark and gloomy. Tindle insists that the show would have also had "a lot of fun and silly elements to it" to create a perfect mix:
"I love playing with tone, and animation is particularly good at weaving broad fun with deeply emotional stories."
The Haunted Mansion was developed last year as part of Tindle's overall development deal with Disney Television Animation (DTVA). Tindle wrote pilots for two different versions of a possible The Haunted Mansion animated series: one would be an ongoing series, while the other a limited series.
https://www.youtube.com/watch?v=p4-6qJzeb3A
Kubo and the Two Strings is an epic action-adventure set in a fantastical Japan from acclaimed animation studio LAIKA. Clever, kindhearted Kubo (voiced by Art Parkinson of "Game of Thrones") ekes out a humble living, telling stories to the people of his seaside town including Hosato (George Takei), Akihiro (Cary-Hiroyuki Tagawa), and Kameyo (Academy Award nominee Brenda Vaccaro). But his relatively quiet existence is shattered when he accidentally summons a spirit from his past which storms down from the heavens to enforce an age-old vendetta. Now on the run, Kubo joins forces with Monkey (Academy Award winner Charlize Theron) and Beetle (Academy Award winner Matthew McConaughey), and sets out on a thrilling quest to save his family and solve the mystery of his fallen father, the greatest samurai warrior the world has ever known. With the help of his shamisen – a magical musical instrument – Kubo must battle gods and monsters, including the vengeful Moon King (Academy Award nominee Ralph Fiennes) and the evil twin Sisters (Academy Award nominee Rooney Mara), to unlock the secret of his legacy, reunite his family, and fulfill his heroic destiny.
Enjoyed this article? Share it!