Important Stranger Things 3 Storyline "Spoiled" by Saturday Night Live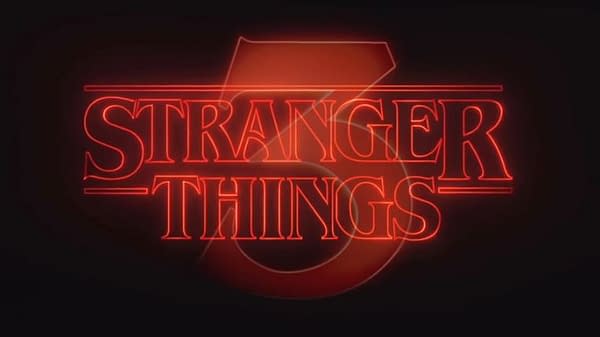 In what can only be seen as a huge breach of security on the parts of Netflix and series co-creators Matt and Ross Duffer (The Duffer Brothers), NBC's long-running sketch comedy series Saturday Night Live were apparently able to get their hands on some early script pages from the third season of the streaming services insanely popular sci-fi series Stranger Things. Thankfully for all of the nose-bleeding, Eggo waffles fans out there, those pages were quickly converted into a sketch and aired globally before any legal axes could get dropped.
So what have we learned about the upcoming Season 3? What new horrors await us from the sick and twisted legacy of the Hawkins National Laboratory and Dr. Martin Brenner (Matthew Modine)? As the threat of the "Upside-Down" continues to loom over the townsfolk of Hawkins, Indiana, will Eleven's (Millie Bobby Brown) powers be enough to turn the tide? From what the "first look" below shows us, Eleven (Natalie Portman) is going to need a little help from her "family" — and Mike (Mikey Day) could use the help of a cold shower, though he wants to make it clear: "I'm not, like, crazy horny or anything."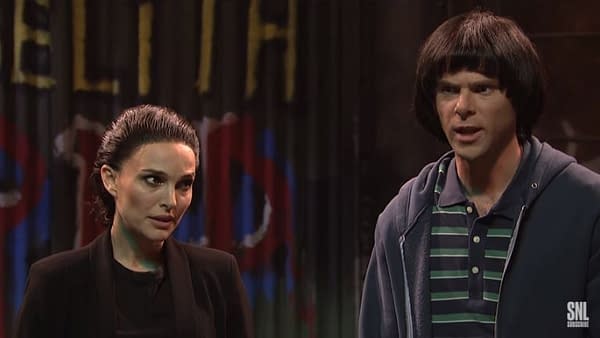 Taking viewers back to the theme from controversial Stranger Things 2's seventh episode, "Chapter Seven: The Lost Sister," Eleven begins to meet other members of her "extended family" who look to play a major — as well as smelly and nasty — role in the third season's narrative. First up, Fourteen (Beck Bennett): he can start fires with his mind — but throws up a little in his mouth in the process: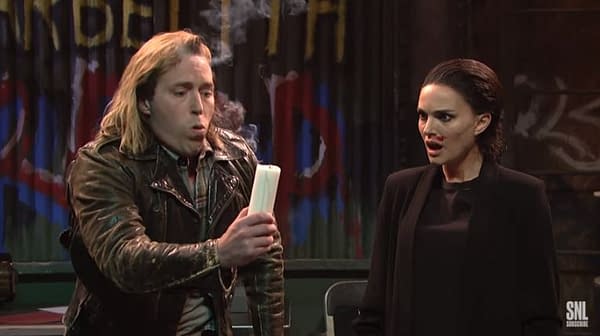 Nine (Cecily Strong) has the power to read minds — but must deal with the effects of uncontrollable farting, which puts her in direct conflict with her own Irritable Bowel Syndrome (IBS):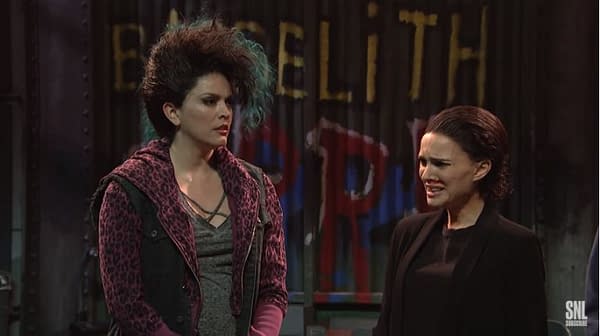 Five (Pete Davidson) struggles to balance his need for speed with his need to keep his erection in check — something that hits a little too close to home for Mike: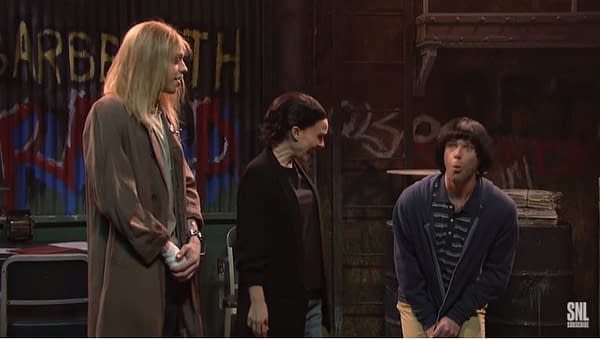 Probably one of the biggest questions that the script pages raise has to do with this mysterious new character (Luke Null): unnamed in the script, we know he pays a heavy price for his amazing chili recipe:
For Eighteen (Aidy Bryant), it's an "all-or-nothing" option when it comes to her powers: win over the room with an incredible Borat impression, but suffer through a two-day coma in the process: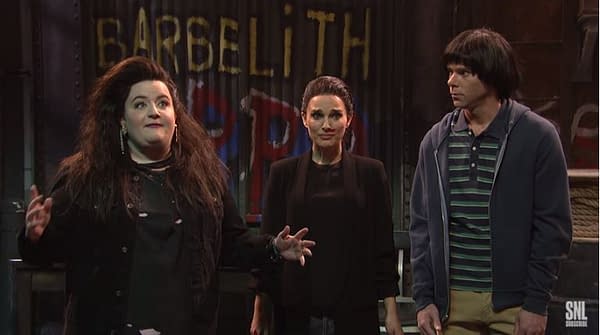 Even within this group of outsiders, there's always one who stands out: Fifty (Leslie Jones). Middle-aged with good credit, her own condo and pretty impressive bench press count, she has her own agenda and won't take "no" for an answer ("I'm taking this chili!"):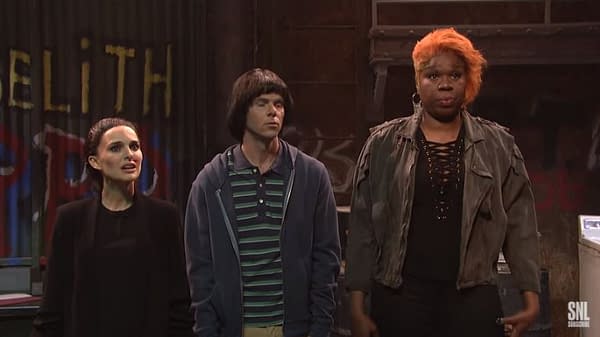 Finally, Three (Kenan Thompson) arrives on scene to introduce himself and introduce the most important power revealed so far: the ability to end sketches that might've gone on a little too long: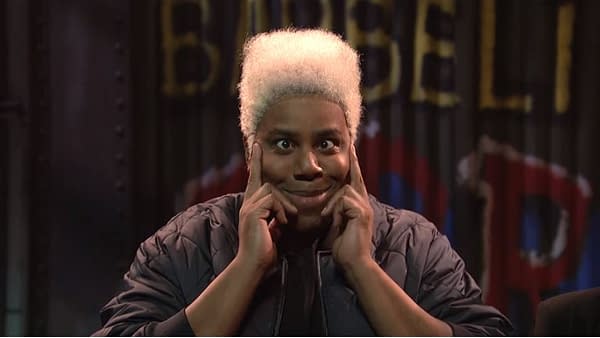 You can view Saturday Night Live's re-enactment of the spoiled script pages for yourselves below — at least before it's pulled over a cease-and-desist order:
Oh, and one last thing? Joyce Byers (Winona Ryder) has been the series' "big bad" all along…enjoy the Super Bowl!
Saturday Night Live's 43rd season continues Saturday nights at 11:30 p.m. ET on NBC. Stranger Things is expected to return to Netflix for its third season some time in 2019.