'Arrow' Season 7, Episode 17 "Inheritance" Was Worth Contesting [SPOILER REVIEW]
Welcome back to Bleeding Cool's continuing look at the seventh season of the CW's Arrow. Last week's episode of the CW's Arrow was one of those that left you feeling… let's go with hoping that the writers don't believe in that whole "fixed points in time that can't be changed" concept because right now? The future's not too bright for the folks on Team Arrow – shades will definitely not be necessary. Now while "Star City 2040" gave us some answers and a little hope, – this week's episode "Inheritance" takes us back to the here-and-now… and starts stepping up the clues as to how's and and why's to it all falling apart.
https://www.youtube.com/watch?v=_xX0wGbpw5Y
Arrow s07e17 "Inheritance": LAUREL TEAMS UP WITH OLIVER — Laurel (Katie Cassidy Rodgers) learns about some damaging information that affects Emiko (Sea Shimooka). Always looking to protect his sister, Oliver (Stephen Amell) invites Laurel to help investigate, which makes Felicity (Emily Bett Rickards) happy as her friend is now working with the team. However, when things go awry, Felicity is forced to make a choice between the team and Laurel. Patia Prouty directed the episode written by Sarah Tarkhoff & Elizabeth Kim.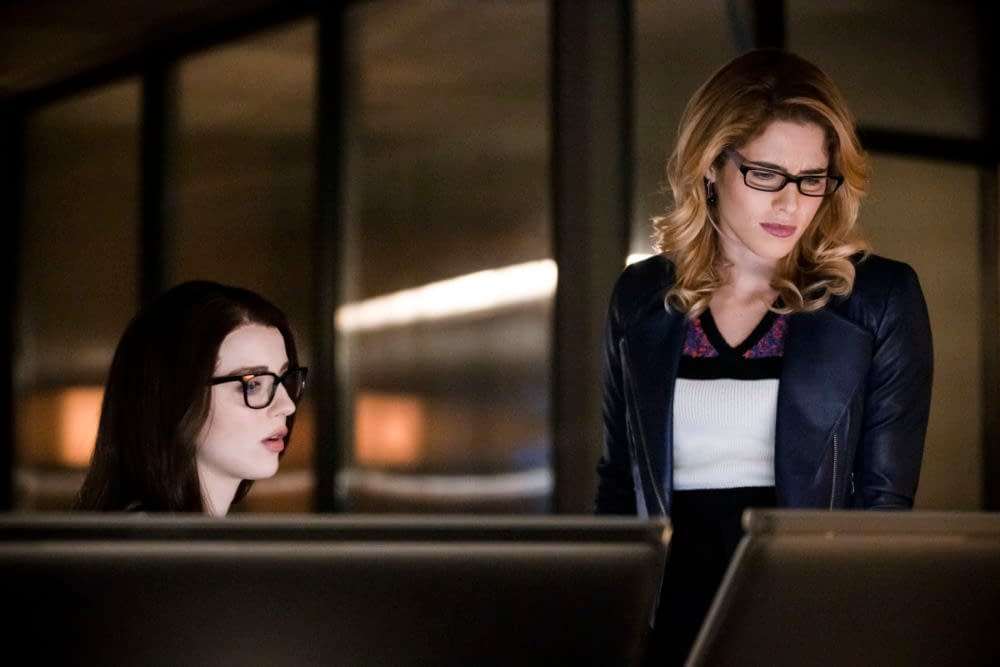 On the Archer front, it was great to see Felicity bring her former hacker "frenemy" Alena in to help her get the surveillance program up and running. I mean, the idea of tracking anyone anywhere at any time is creepy as Hell, but clearly this is the McGuffin that connects the current timeline and the future timeline. Added bonus: by episode's end, it gives us the reason for Oliver and Emiko to continue to butt heads the rest of this season.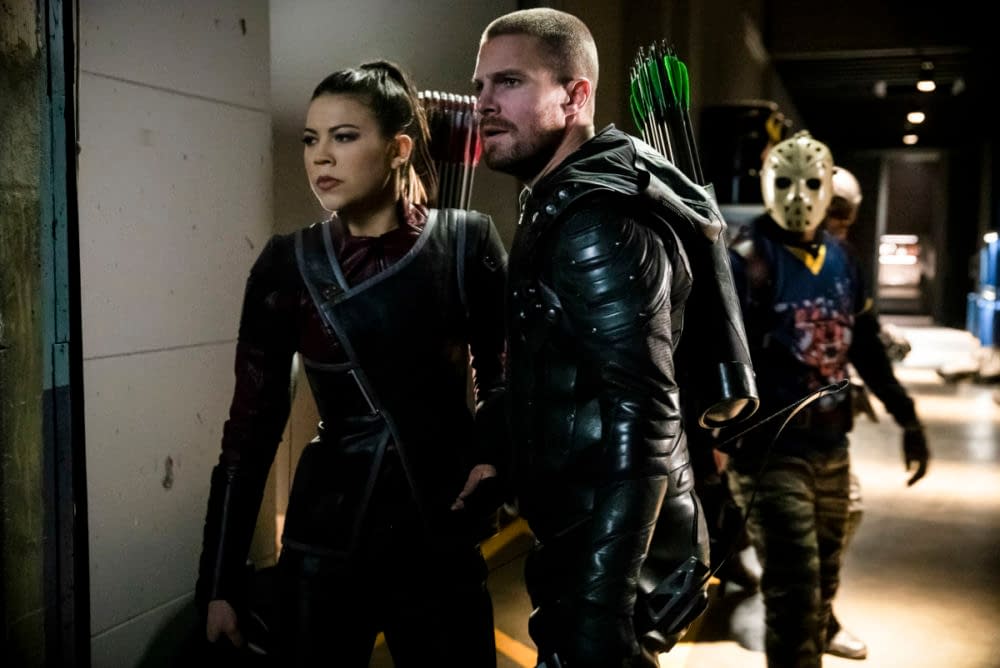 Emiko's backstory seemed to exist on screen only to set up the 9th Circle swerve at the episode's end. We already knew that she hated the Queen family because Robert abandoned her as a child. Sure, witnessing Robert leave his illegitimate family behind and watching his shoot down Emiko's business plan in favor of Oliver was heartbreaking – but didn't add a lot to the story. It appeared to fill in how Emiko became associated with Dante and found herself under his heel, but purposely left out the most interesting part of Emiko's backstory – how she rose to the head of the 9th Circle – in order to serve a swerve.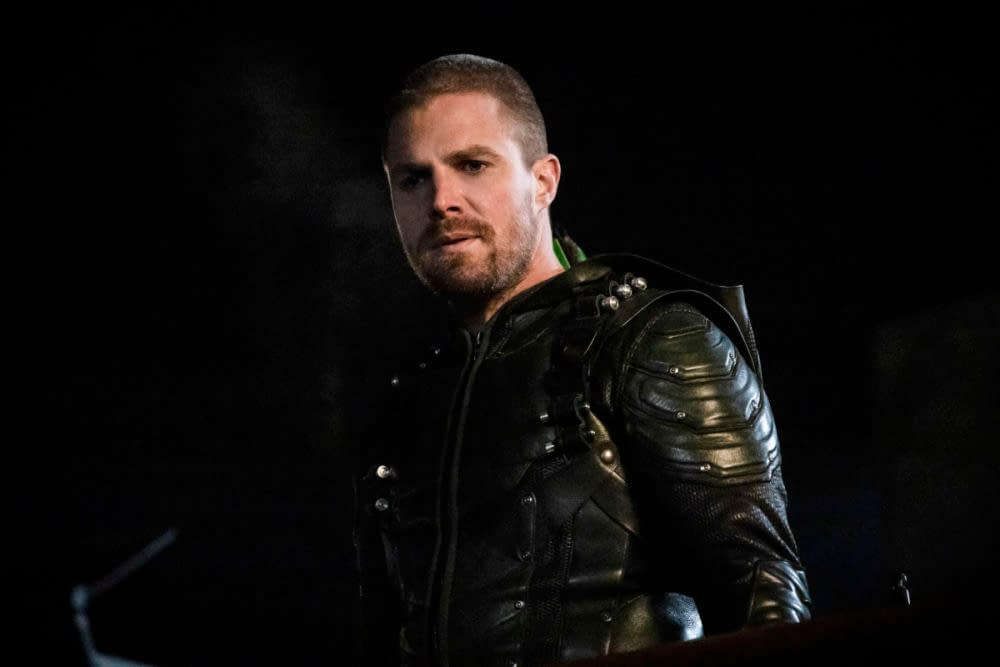 For his part, Oliver keeps doing what he always does. He continues to have that oft-mentioned blind spot for his family. He thinks that by redeeming Emiko, he can redeem himself and his family name. His character seems no different than Oliver of the past few seasons. In some ways, frankly? The character is getting a little stale…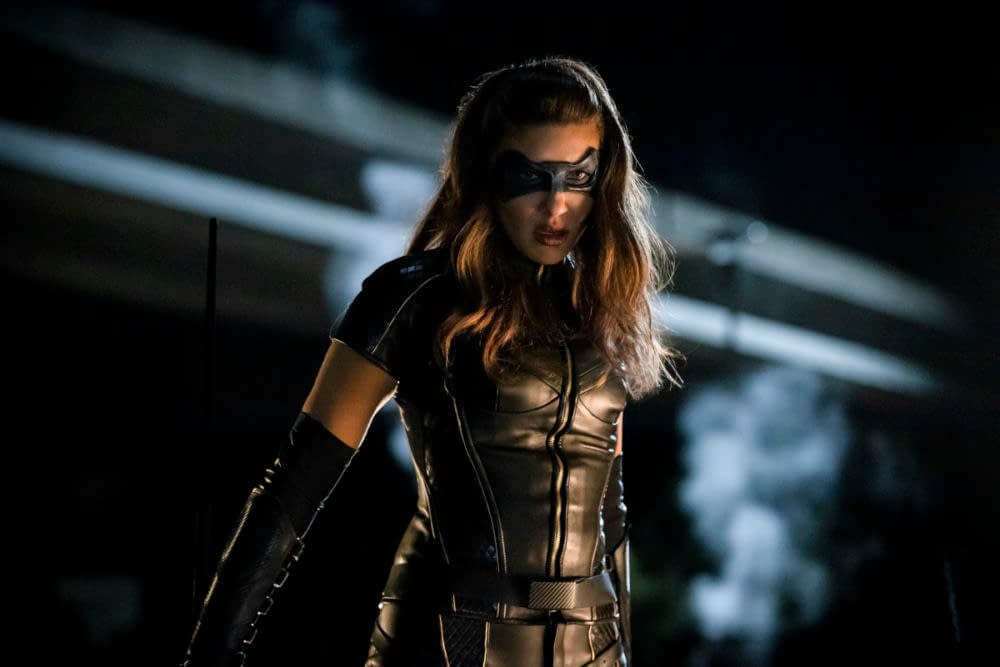 Finally, Dinah continues her antagonistic relationship with Laurel – though this time, it's professional. Who knew that a villain couldn't just step into the role of D.A. with no legal background (except maybe having been arrested a time or two in the past) and not screw things up. If you continue to treat someone who is trying to make things right as though they are still purposely in the wrong, then it shouldn't be a surprise when they finally decide the road to redemption isn't worth walking anymore – as it appears we'll see in the next new episode "Lost Canary."
What do you think, folks?
Does this episode's twist of having Emiko be the leader of the 9th Circle and going after the Archer program keep you looking forward to the rest of this season?
Are you ready for the season to wrap so we can start anew in the fall?
https://www.youtube.com/watch?v=qA_yfNCt2Ao
Arrow returns on Monday, April 15 at its new time of 9 p.m. ET/ 8 p.m. CT, following Legends of Tomorrow on The CW.
CW's Arrow stars Stephen Amell as Oliver Queen/Green Arrow, David Ramsey as John Diggle/Spartan, Emily Bett Rickards as Felicity Smoak, Echo Kellum as Curtis Holt/Mr. Terrific, Katie Cassidy as Laurel/Black Siren, Rick Gonzalez as Rene Ramirez/Wild Dog, Juliana Harkavy as Dinah Drake/Black Canary, Colton Haynes as Roy Harper, and Kirk Acevedo as Ricardo Diaz. Greg Berlanti, Marc Guggenheim, Beth Schwartz, and Sarah Schechter serve as executive producers.