"Batman Beyond": Kevin Conroy Talks Timeless Dark Knight, Imitates Mark Hamill & More! [INTERVIEW]
Let's get down to business. My first up press room for San Diego Comic-Con 2019 (SDCC) was the Batman Beyond 20th anniversary celebration, and could I not be more excited. The cast and producers announced the release of the Batman Beyond: The Complete Series collection on blu-ray – and the audience was clearly pleased! Lucky for us, Kevin Conroy was able to take a couple of minutes to joins us at a roundtable for a bit of a chin wag.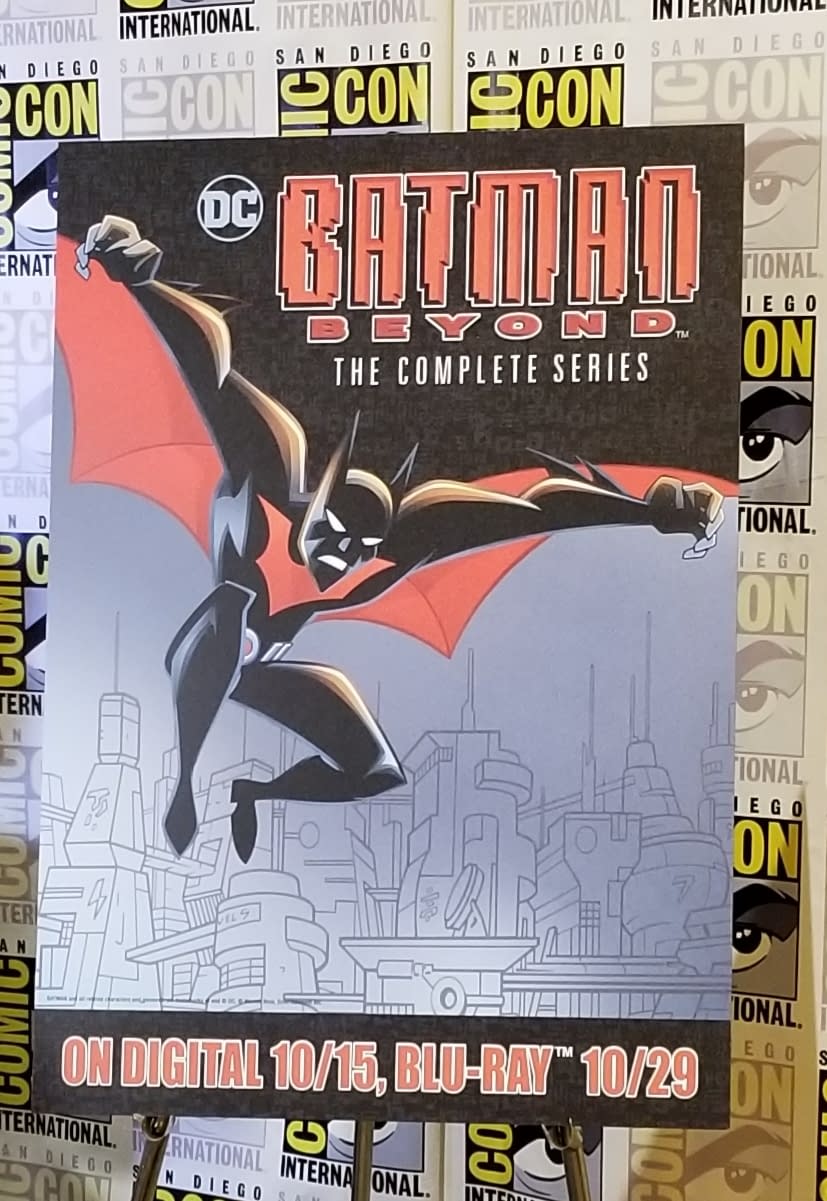 The first question thrown out asked how – after 27 years – his performance has changed:
"The trick for me has been not to have it change. It's to have it remain truthful to the character that was established 27 years ago. ..The audience is passionate about the character. They love him, you know? … audiences have a very intimate relationship with animated characters, because you live in people's imagination. When you are the voice of an animated character, they come up to me like I'm a brother. I'm someone they know, and they've never met me before. Because I live in their imagination, I'm the voice they hear. So it is an intimacy. Because if I'm not truthful to the character that they know, they'll nail me in a heartbeat. "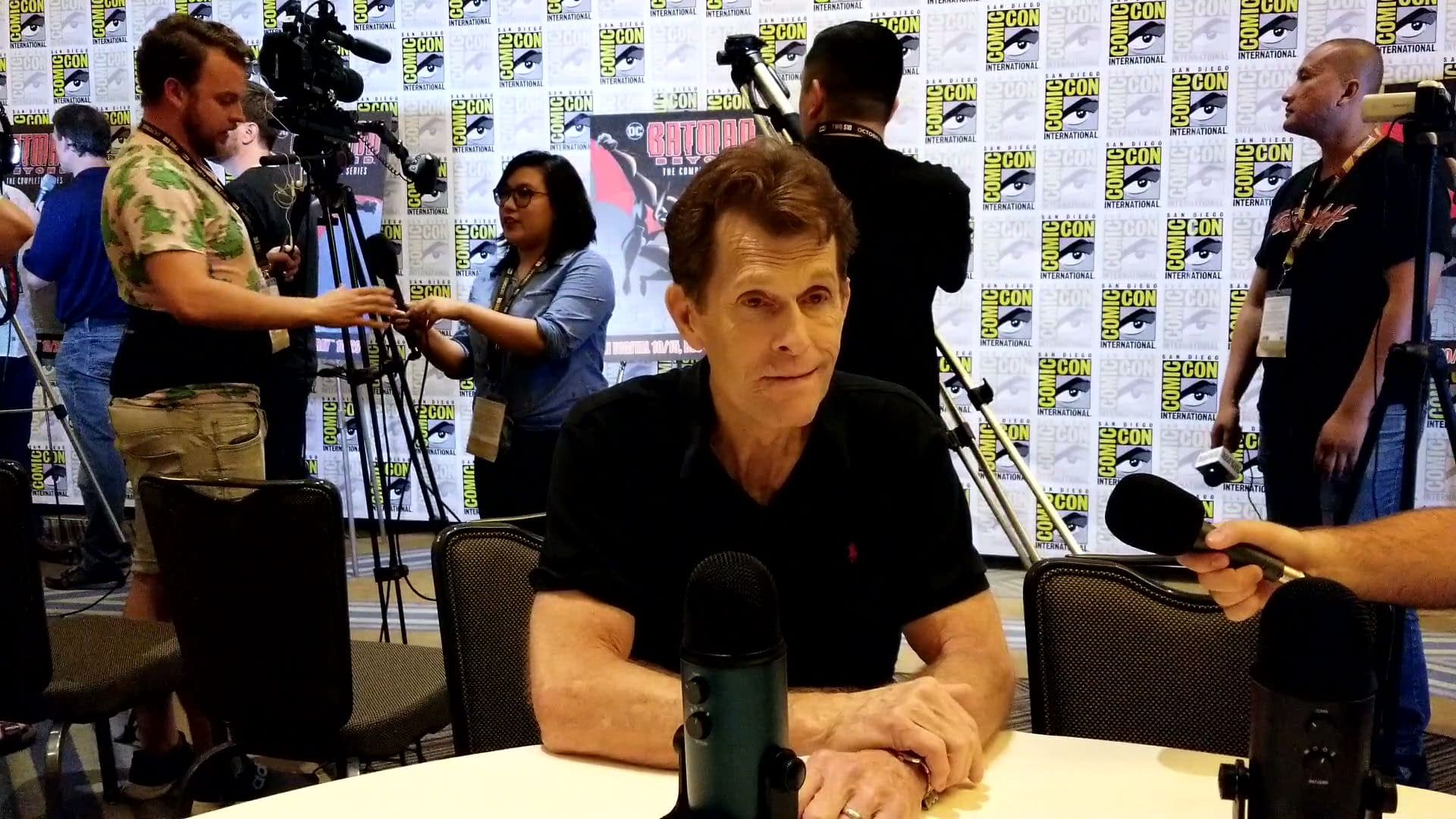 Working so closely and frequently together, Kevin and Mark Hamill have developed a "bromance" to match no other – and here's what Kevin had to say about Hamill:
"He is so much fun to work with. Everything you see is Mark. there is no pretense, there's no ego, there's no bull. He is one-hundred-percent there. He's generous, he's there to play. And he gives me so much, that I can't help but perform well when I'm with him, and I've said this to him – You define me, and he said 'Well you define me.' …You know Batman and Joker they kind of define each other."
What I really wanted to know was how Conroy was able to play the same man at different ages, and do it so well? I asked him if there was any difference to his approach in playing Bruce Wayne on Batman:The Animated Series compared to playing him on Batman Beyond: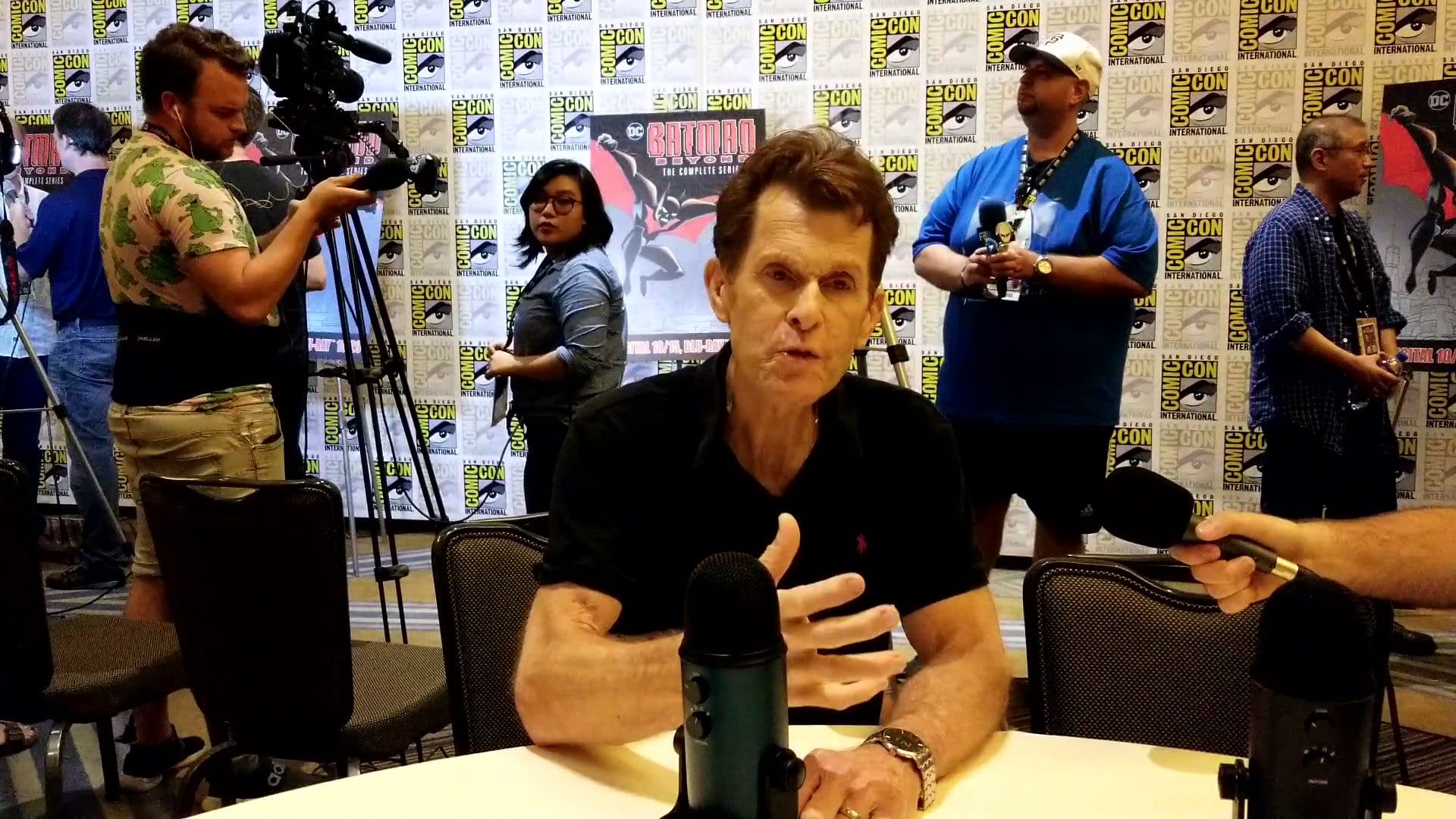 "Well, yeah. I mean It's the same man…In (B:TAS) Bruce Wayne has the luxury of youth. He hasn't tasted mortality, really. In Batman Beyond He has. He senses the passage of time. Which is why he reaches out to Terry McGinnis. And that is a very sobering thing. He is still a powerful man, but he's frustrated by the fact that his body won't do everything he demands it to do anymore. And that makes him cranky, and angry. He's angry at his body. But he is still powerful, he's still got that passion of Bruce Wayne, of Batman. …what was fun about playing him in that stage. He's not a dottery 80 year old. He's a feisty, passionate hero. They are different stages of the same man's life."
Though time was brief, Kevin also showed us his Hamill impression, and discusses the possibility of another season of Batman Beyond in the following clip:
Batman Beyond: The Complete Series collection features all 52 episodes (41 episodes remastered) of the original series – plus Return of the Joker, the critically-acclaimed 2000 animated film. A limited edition box set will also include a chrome Batman Beyond Funko POP!, new featurettes, and lenticular art cards.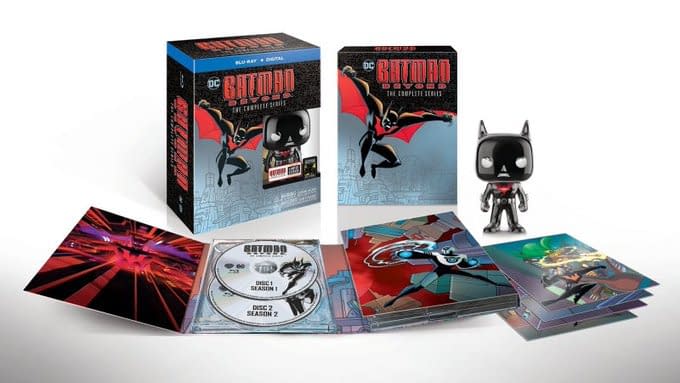 Pump up those pre-orders for Batman Beyond now, and who knows? We may well see another season!