DC Collectibles For May: Batman The Animated Series, Bombshells, Dawnbreaker, and More
DC Collectibles have released their solicitations for product going on sale in May. Batgirl gets two new statues, Poison Ivy has a new sepia-toned Bombshells statue, three new Batman The Animated Series figures, a new Cover Girls Wonder Woman statue, and the previously revealed Dawnbreaker statue from Dark Knights Metal. Check out pics and details down below!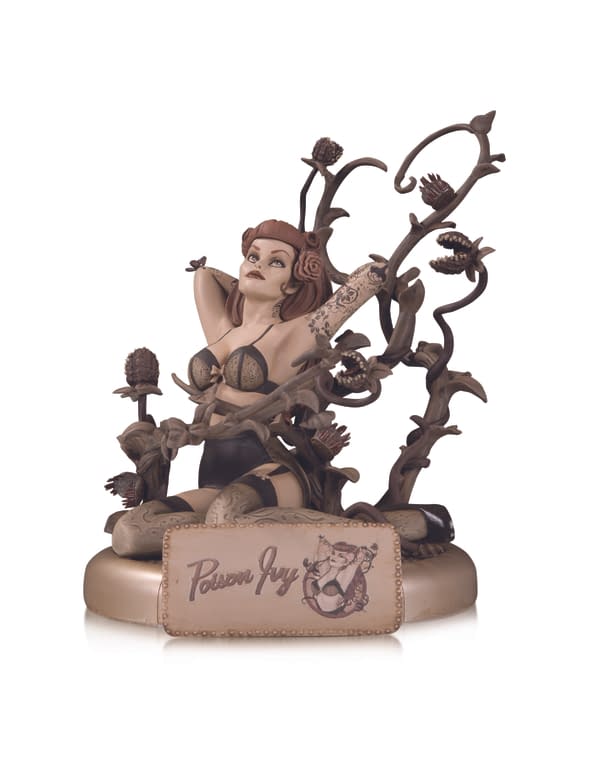 DC BOMBSHELLS: POISON IVY SEPIA TONE VARIANT STATUE
designed by ANT LUCIA
sculpted by TIM MILLER
This exclusive Poison Ivy "Sepia Tone" variant is part of a Bombshells limited-edition series designed to evoke the color tone that was frequently found in photos of the past.
• Limited to 5,000 pieces
• Figure measures 10.6" tall
• Allocations may occur
• Final products may differ from images shown
• Approximately 6 units per carton
• High-quality polyresin
ON SALE MAY 2019 • $125.00 US
BATMAN: THE ANIMATED SERIES GRAY GHOST, H.A.R.D.A.C., SCARECROW AND TWO-FACE ACTION FIGURES
Based on the beloved, Emmy Award-winning Batman: The Animated Series, this line recreates the unforgettable neo-noir visual style of the show in beautifully rendered 6" action figures and accessories.
Coming in 2019 are long-awaited figures for the line featuring iconic Super-Villains such as Two-Face, Scarecrow and H.A.R.D.A.C., plus the fan-favorite Gray Ghost!
Allocations may occur
• Final products may differ from images shown
• Approximately 8 units per carton
ON SALE MAY 2019
$28.00 US • EACH FIGURE SOLD SEPARATELY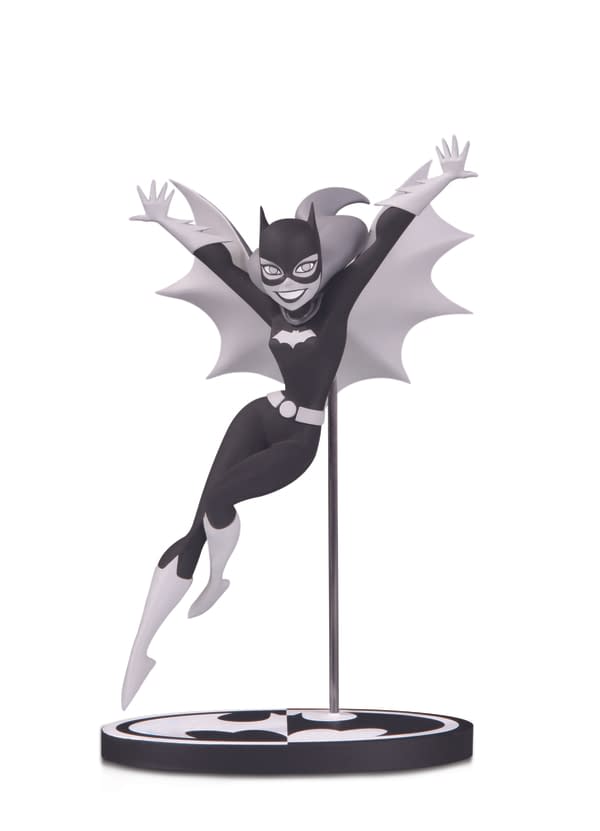 BATMAN BLACK & WHITE: BATGIRL BY BRUCE TIMM STATUE
based on the art of BRUCE TIMM
sculpted by JACK MATHEWS
As one of the co-creators of the beloved Batman: The Animated Series, Bruce Timm has endeared himself to generations of Bat fans. His distinct character styles are vibrant and playful and iconic.
This BLACK & WHITE statue showcases the hallmarks of Timm's work as Batgirl flies through the air. This polyresin statue is a great addition to the collection of any fan of Batgirl, Bruce Timm or the DC Animated Universe.
• Limited to 5,000 pieces
• Figure measures 6.99" tall
• Allocations may occur
• Final products may differ from image shown
• Approximately 6 units per carton
ON SALE MAY 2019 • $80.00 US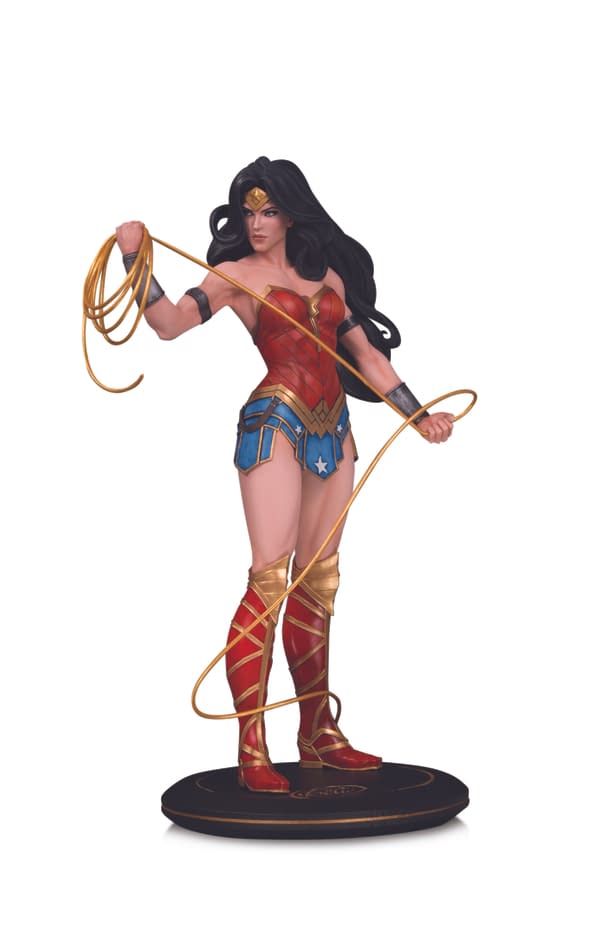 DC COVER GIRLS: WONDER WOMAN BY JOËLLE JONES STATUE
designed by JOËLLE JONES
sculpted by JACK MATHEWS
Amazonian by birth and a leader by trade, Wonder Woman—as designed by Joëlle Jones—is a natural addition to the DC Cover Girls statue line. In this statue, Wonder Woman is armed with the Lasso of Truth as well as a smoldering glare; her legendary beauty, grace and power make her standout in any space she inhabits, be it a battlefield, the Hall of Justice or a Joëlle Jones-drawn comic book cover.
• Limited to 5,000 pieces
• Statue measures 11" tall
• Allocations may occur
• Final products may differ from images shown
• Approximately 6 units per carton
ON SALE MAY 2019 • $125.00 US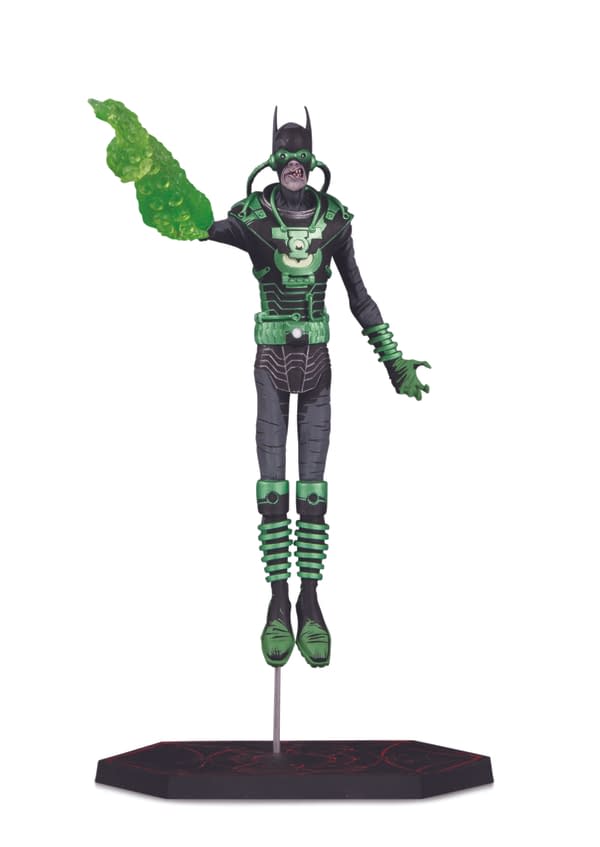 DARK NIGHTS: METAL BATMAN: THE DAWNBREAKER STATUE
based on the art of GREG CAPULLO
sculpted by ADRIENNE SMITH
WITH DARKNESS BLACK I CHOKE THE LIGHT,
NO BRIGHTEST DAY ESCAPES MY SIGHT.
I TURN THE DAWN INTO MIDNIGHT,
BEWARE MY POWER…DAWNBREAKER'S MIGHT!
Rocking into our world from the pages of DARK NIGHTS: METAL comes Batman: Dawnbreaker, a sinister fusion of Batman and Green Lantern from the Dark Multiverse. This statue is crafted with delightfully creepy details from the book, which will make it stand out on any shelf.
• Limited to 5,000 pieces
• Figure measures 7.39" tall
• Allocations may occur
• Final products may differ
from images shown
• Approximately 6 units per carton
ON SALE MAY 2019 • $85.00 US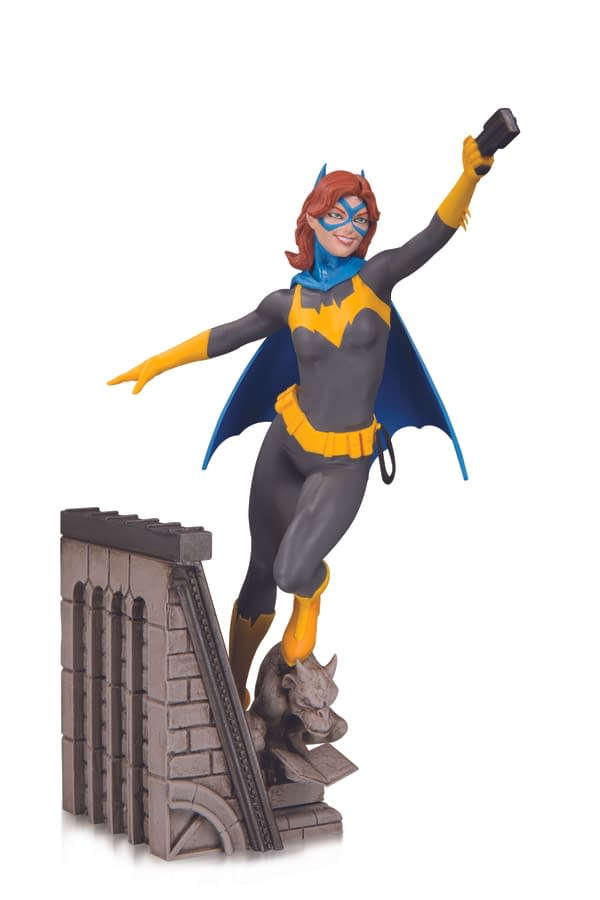 BAT-FAMILY: BATGIRL MULTI-PART STATUE
sculpted by CHRIS DAHLBERG
Following the success of the TEEN TITANS MULTI-PART STATUE, DC Collectibles is back with a new line of combinable statues, this time featuring the Bat-Family! This new set features five statues that can be posed individually or combined into a massive showpiece.
The second piece of this set is the Darknight Damsel, Batgirl! Bounding into the Gotham City sky atop a gargoyle with a grapnel gun in her hand, Batgirl is ready for any challenge the night may bring her.
This polyresin statue is a standout by itself, but when combined with the rest of the Bat Family statues, Batgirl becomes an enviable piece of a collector's showcase.
• Limited to 5,000 pieces
• Statue measures 8.2" tall
• Allocations may occur
• Final products may differ from image shown
• Approximately 6 units per carton
ON SALE MAY 2019 • $80.00 US