Funko London Toy Fair 2020 Reveals: Wallace and Gromit, MOTU!
Funko has been revealing new products all day today at London Toy Fair, and two biggies were just announced. Not only are we getting a new wave of Masters of the Universe for the first time in awhile, but a new license is coming. That's right, Wallace and Gromit are finally getting Funko Pops! This has been a really long time coming, I remember talking to Funko at their booth at SDCC years ago and them saying one of their ultimate gets would be W&G, and now here we are.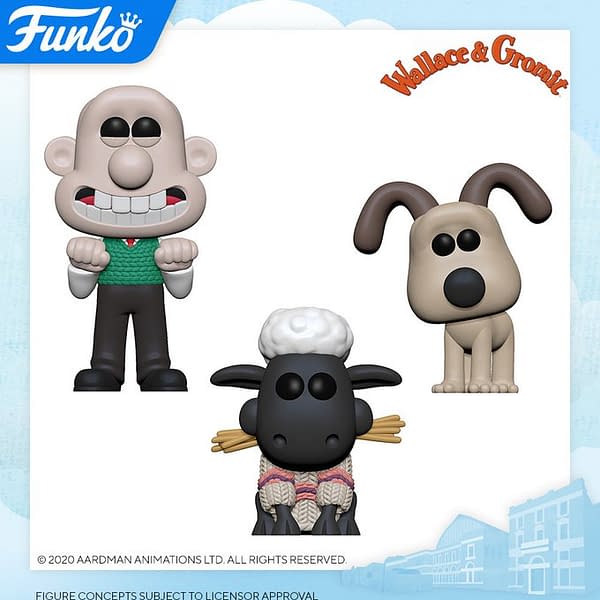 As you can see, Wallace, Gromit, and Shaun the Sheep will be available, and they look perfect. Oh man, I cannot wait to add that Wallace to my shelf.
As far as MOTU is concerned, ten new Pops are on the way. A new version of He-Man and Prince Adam are coming, along with the Sorceress, SyClone, Tung Lasher, and He-Man on Battle Cat. Funko really nailed all of these, especially the Battle Cat deluxe.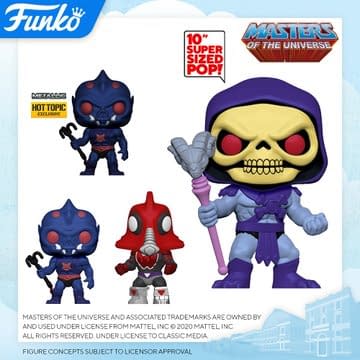 Also available will be two different versions of Webstor, including a metallic version exclusive to Hot Topic. Mosquitor is the most obscure of all these, but it is awesome that Funko is making it. The main event is the 10 inch Pop of Skeletor though, that is going to be hugely popular.
Many of these can already be preordered here. Stay tuned all day for many more Funko London Toy Fair reveals!