Funko Round-Up: Fortnite, Disney Princesses, Sabrina, and Pez!
Funko announces tons of new products and licenses every day, let alone every week. It can be a lot to keep up with. So we are here to help. Welcome to the Funko Round-Up! In this edition: tons and tons of Fortnite products, the best set of Rock Candy figures they will ever do, Sabrina gets a Pop, and even more Pop Pez! let's take a look!
First up, three more sets of Pop Pez are going to be coming soon, with Doctor Who, Golden Girls, and even more Star Wars Pez on the way. I have to say, I did not think that I would be into collecting these things as I am. kudos to Funko for making it fun to collect Pez again. These will be available in November.
I hope you Funko fans are ready for so much Fortnite, becasue we are getting bomabrded with Fortnite. The Pops are already in stores, and following those will be a wave of 5 Star figures. This first wave will be five figures, all of which have some articulation and accessories.
Fortnite Pint Size Heroes two-packs will also be available. Each will come on a blister card and look adorable.
Finally, two new Fortnite Funko Vynl packs will be available, with my personal two favorites Cuddle Team Leader and Rex in separate packs. They are all coming soon, sometime this fall before Christmas.
Next up is the greatest wave of Rock Candy figures Funko could ever possibly put out. It is the Disney Princesses in their PJ's from Wreck it Ralph 2! All of these are amazing, and they are all in stores now. The Frozen pairing of Anna and Elsa being Target exclusives is a huge mistake, and actually making any of these exclusives seems like a terrible idea. Oh well, I am going to get them all anyway, so I guess it doesn't matter.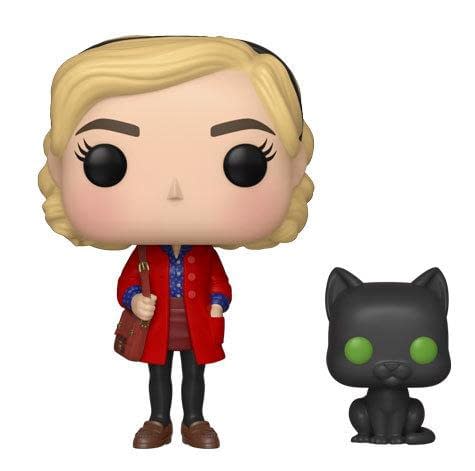 And last but not least: on the day of her big premiere on Netflix is Sabrina from The Chilling Adventures of Sabrina. Look at the little Salem with her! She will be in stores this fall.
Most of these products can be ordered or preordered right here.