Super7 has extended the deadline to order their new Masters of the Universe Wiliam Stout Collection figures based on the MOTU film from the 80's. They also extended the deadline for their classic Marvel-era Conan the Barbarian figure as well. You now have until Monday, April 1 at 11:59 PM to place an order for any of these. The figures are made to order, so this is pretty much your last shot to get them. Check them out again below, and place an order for them right here.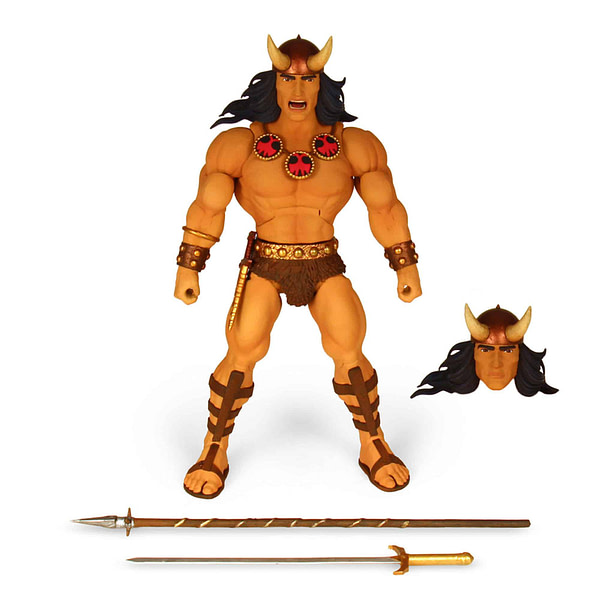 By Crom! Charging off the pages of the original comics from the 1970's is the Conan the Barbarian Deluxe Figure!
Conan comes with spear, sword, dagger, and necklace accessories plus an alternate head!

The Conan the Barbarian Deluxe Figure is a 7″ tall, highly articulated and fully poseable action figure sculpted by the Four Horsemen. It will come packaged in a slip case-style box featuring art from the original comics.
The Super7 Masters of the Universe Collector's Choice series continues with the William Stout Collection of highly detailed deluxe 7-inch figures!
Based on the legendary 1987 William Stout production art, each highly articulated figure was sculpted by the Four Horsemen and comes complete with accessories. The set includes He-Man, Hyper Skeletor, Karg, and Skeletor and packaging will be posted and shared when finalized.
The Masters of the Universe William Stout Collection set of 4 figures is a made-to-order release for $140 per set (plus shipping) and individual figures are available for $35 each with a full set.