Marvel Legends Deadpool Strong Guy BAF Wave Up For Order Now
Marvel Legends collectors have yet another wave of figures to preorder, as the next wave of Deadpool figures went live this afternoon. Six figures will make up the wave, as usual, and if you collect all six, you can build one of the most anticipated BAF of the year, Strong Guy. Since revealed back at SDCC in I believe 2018, Marvel Legends fans have been wondering which wave he would be included in. Well, wonder no more. The six figures making up the wave are some deep cuts as well, along with one of the coolest accessories ever put into a Marvel Legends figure. Let's take a look at the whole wave.
Deadpool Marvel Legends Wave
First up, we have Sunspot and Maverick. Sunspot features one of the cooler looking deccos of the year so far, along with the familiar energy pieces we all know and love. 90's mutant fans will be happy to add maverick to their squads, and they did a really nice job on his mask.
Next up are one long-requested figure and one that is going to cause many to scratch their heads. First, Warpath looks incredible and has been a glaring hole in many Marvel Legends collections for a long time. Great to see him here. Shiklah, on the other hand…I am not sure why she is here. For those that do not remember her, she became Deadpool's wife for a hot second a couple of years ago. And yes, she does come with Jeff the Land Shark, which may, in fact, be the coolest figure the Hasbro team has ever done.
Can't have a Deadpool wave without multiple versions of Wade himself, so two are here. The first is him in his blue costume, which is like pretty much every other Deadpool figure. The second, however, is cool. Pirate Deadpool is in this wave, complete with pirate costume and hat and an old revolver. This is when I like Deadpool Marvel Legends figures now when they do something different.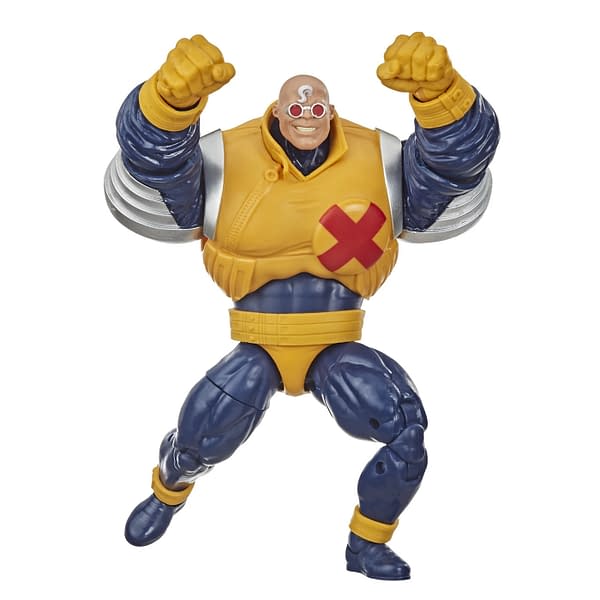 Strong guy is going to end up like the Sasquatch BAF from a couple of years ago. Thos wh couldn't wait for him are excited, and a little down the line, those who passed on him will regret it, and he will skyrocket on the aftermarket. He looks so good; the Hasbro team did a fantastic job capturing his bulk and look.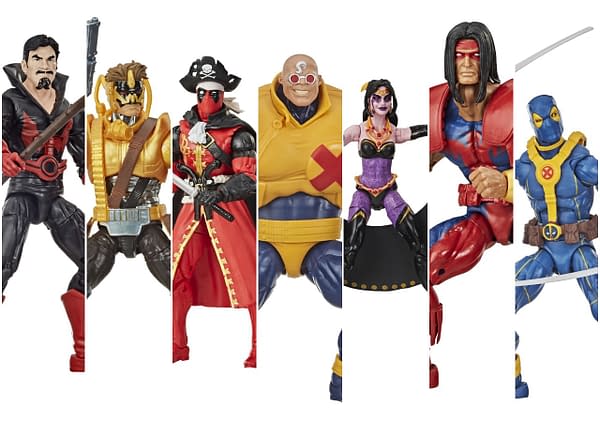 This wave of Marvel Legends went up for order today, where half of them instantly sold out on Hasbro Pulse. No worries though, other sites have the full wave up for order now as well.