Masters of the Universe ReAction Variant Figures Coming Next Week From Super7
Masters of the Universe ReAction figure collectors have new figures to get. Next Wednesday in their online store, Super7 will have a wave of variant figures up for sale, featuring fan-favorites in deep cut variations from over the MOTU Universe over the years. Mer-Man, Teela, Ram Man, Hordak, and Man-At-Arms will all be available, with Stinkor coming as well but at a later date.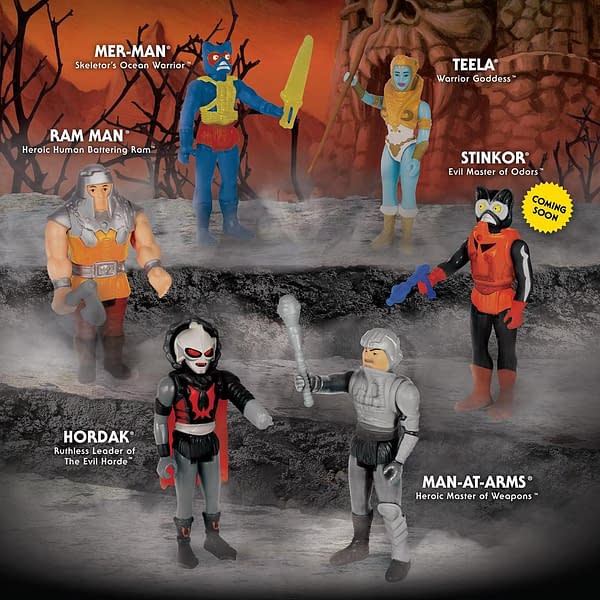 Arriving next week: The Super7 ReAction Figure World welcomes more Masters of the Universe with the Variable Variants! Test your Eternian Expertise with the most powerful deep cuts in the universe! Who knows where each of these colorways comes from?! The latest assortment includes Hordak, Man-At-Arms, Mer-Man, Ram Man, and Teela in exclusive colorways inspired by different sources in the MOTU World. This will be a Limited Edition one-time release that will drop next Wednesday (4/17) only in the Super7 webstore. Stinkor is also in the mix but will arrive later in the near future.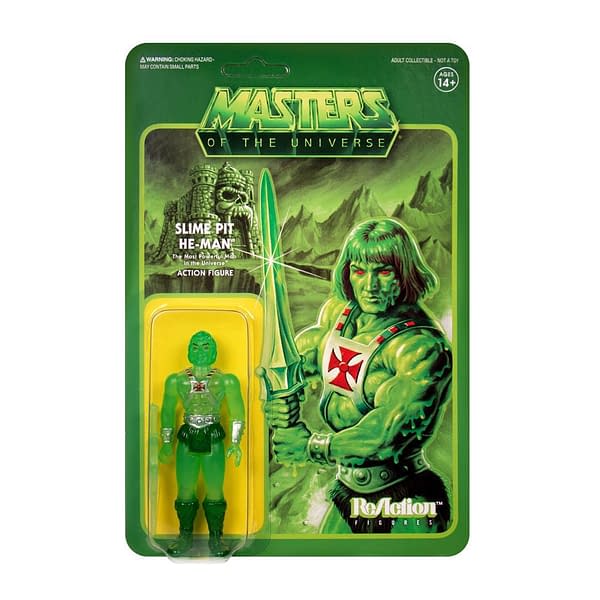 Also available will be a ReAction size variant of He-Man from the Slime Pit. They are doing a MOTU Classics figure of this one for Power-Con as an exclusive as well, and now ReAction fans can snag one as well.
OMG! The Slime has turned He-Man into a Slime Monster! This horrific scenario comes to haunt the Super7 ReAction Figure line with the clear slime green He-Man 3.75″ ReAction Figure. AAAARGH! This will be a limited edition release that drops next Wednesday (4/17) only from Super7.