Mattel Super Bowl Little People LVII Champions Set Revealed
Mattel has revealed a unique and cool Super Bowl collectible for Chiefs and Eagles fans, especially for the winning team.
---
Mattel has revealed that they will be making a Little People set for the eventual Super Bowl LVII Champions. The Kansas City Chiefs and Philadelphia Eagles will play in the big game, and whichever team wins will have a Little People commemorative set shipped to those who preordered starting today. For Kansas City, they made Patrick Mahomes, Travis Kelce, and Chris Jones. For Philly, Jalen Hurts, DeVonta Smith, and Fletcher Cox represent the NFC Champions. Each set will run you $30, but again, the only one that will be produced and sent to customers are the Super Bowl winning team. After the game, Mattel will tweak the figures to make sure they are wearing what they did on the field that day. Check them out below, and preorder right here.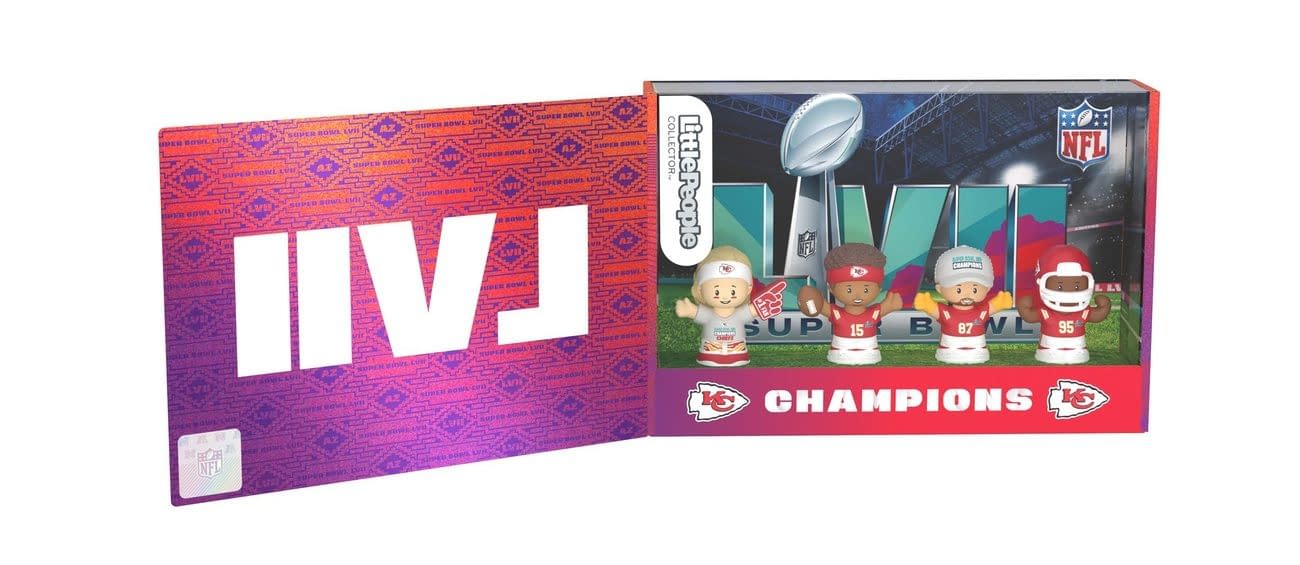 A Super Bowl Momento To Treasure
Fisher-Price is giving fans of this year's Super Bowl LVII Champion a 'little' way to celebrate their team's massive win with the launch of the NFL and NFLPA officially licensed Little People Collector™ Super Bowl LVII Champions set. The exclusive set will feature three NFL players and one "super fan" as Little People figures, displayed in commemorative packaging, of either the Kansas City Chiefs or Philadelphia Eagles. For a limited time, fans of both teams can pre-order starting today on MattelCreations.com/lpcnfl only orders for the winning team will be fulfilled.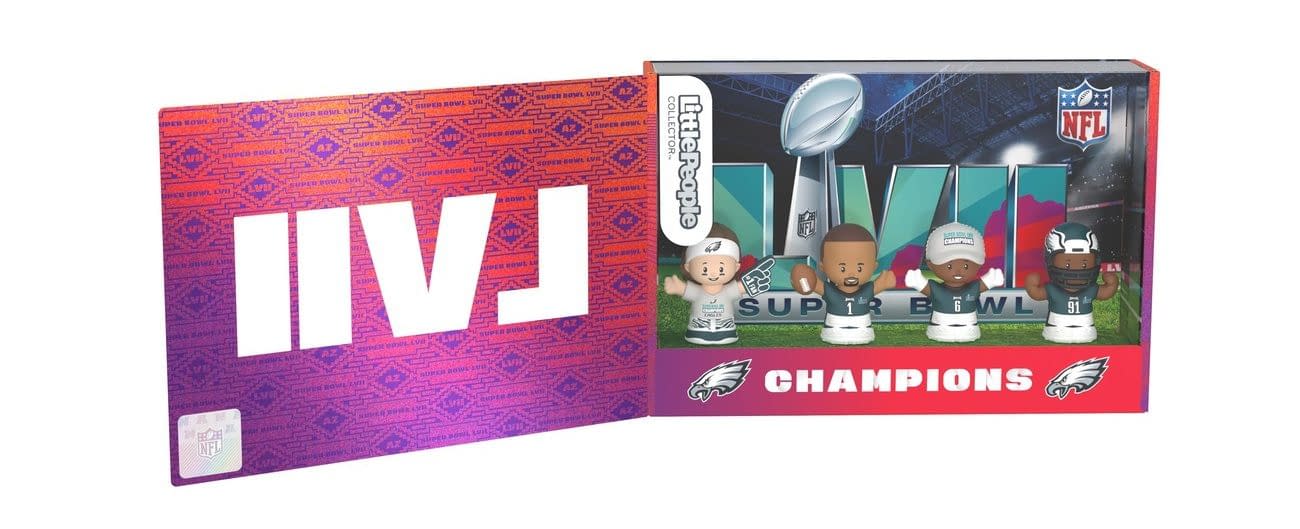 "As any die-hard football fan can attest, the excitement that comes from being on the sports' biggest stage is unmatched. Having the Little People brand be an integral part of this monumental event is truly a dream come true," said Chuck Scothon, SVP and Global Head of Infant and Preschool, Mattel. "We couldn't be more excited to offer Kansas City and Philadelphia fans, along with toy collectors, the chance to commemorate a historic victory through this exclusive, first-of-its-kind Little People Collector Super Bowl LVII Champions set."