MOTU Villain Hordak Maquette Coming From Tweeterhead
MOTU baddie Hordak is getting a new 1/5th scale maquette from Tweeterhead. The statue will come with a wired fabric cape, his staff, and in two versions. The standard comes with his standard head portrait, while the Tweeterhead exclusive will include a classic She-Ra style head. Hordak will stand 21 inches tall and comes posed on a Fright-Zone themed base as well. Tweeterhead is continuing the line of MOTU-themed statues started by Sideshow with this line, starting with the leader of The Evil Horde. You can check out both versions of the statue below.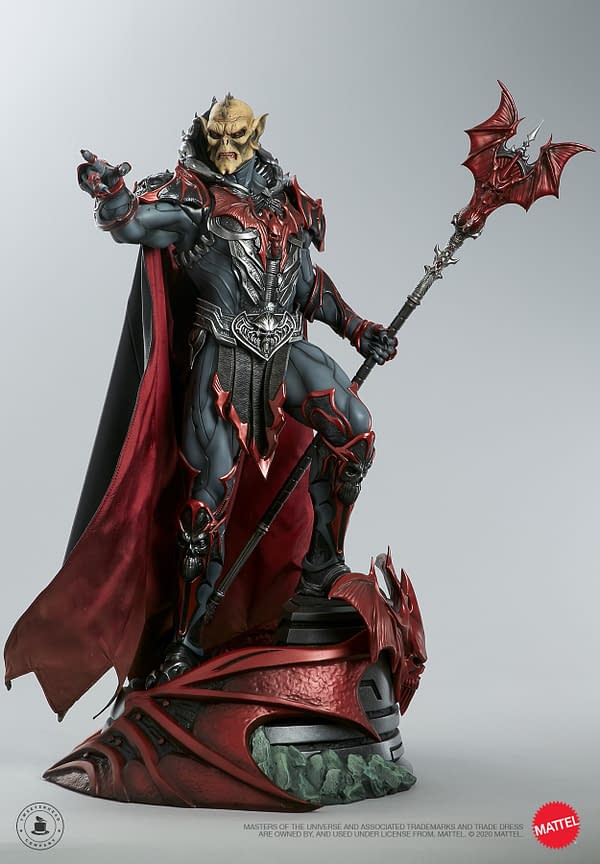 "There's so much bad to be done!" – Hordak
Tweeterhead Presents the Hordak "Legends" Maquette! The 1:5 scale line originally established by Sideshow, Tweeterhead is bringing back these "Legends" by starting out with everyone's favorite leader of the Evil Horde himself, Hordak! The Hordak Maquette measures close to 21" tall when fully assembled – figure, base, and staff. This polyresin statue comes with his iconic monster portrait clad in his black, crimson and grey costume with a removable fabric cape. Standing atop the horrific Fright-Zone themed base, Hordak is getting ready to exact revenge on Skeletor, He-Man, and conquer all of Eternia!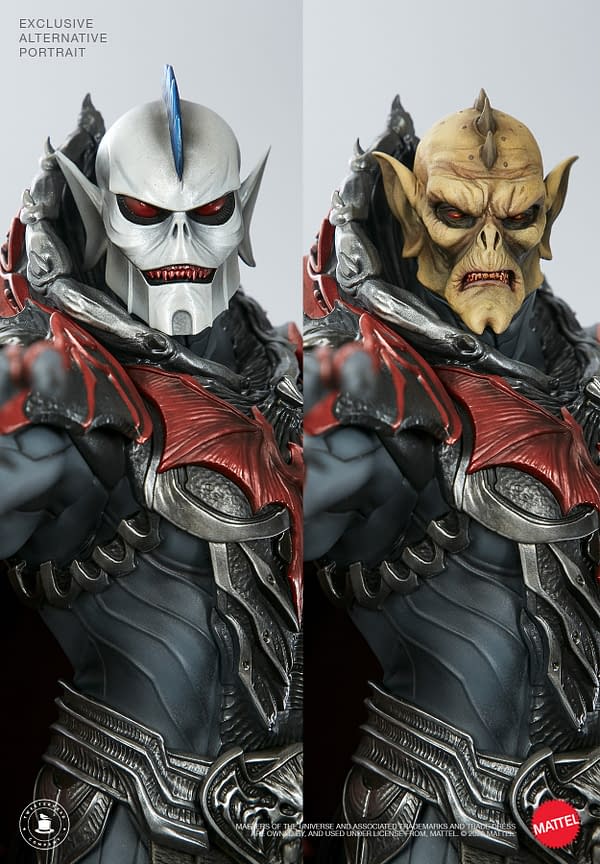 The "Tweeterhead Exclusive" comes with an additional classic "Robot" style portrait with everything else advertised. Both versions of the Hordak Maquette will retail for $475 USD, and ready for Pre-Order this Thursday at noon pst!"
As stated above, both versions of this Hordak statue go on sale tomorrow at 3 PM EST/Noon PST. Both versions will run $475 a piece, and with that being the case you would be foolish to not just order the exclusive version. Hopefully this means we can get a bunch of new MOTU related characters in this scale, the Sideshow line was pretty great, and it was sad to see it go.