"Okami" Wants You to Prepare Your Wallets With Good Smile Company
Okami continues to make the news as the beloved wolf is getting another collectible. We previously saw an amazing LED statue from First 4 Figures but this time she is getting miniature and adorable with Good Smile Company. It has been some time since we have seen Amaterasu on the big screen unless you count her remaster. It looks like Good Smile Company is bringing her back as they announce her as one of their upcoming products. If you haven't noticed but Good Smile Company has been dropping. A massive set of upcoming figures of figmas and Nendoroids, with them, either being prototypes, concepts or painted models. This one thankfully this Okami prototype is a painted model and she looks amazing. Just the perfect amount of adorableness and sleek design. From the looks of it, I think we could be expecting to see her elemental powers come as accessories. Good Smile Company has not given a release date or a price just yet but we do know they will be available here. Stay tuned here at Bleeding Cool for when more of these upcoming figures will come available.
"The only power any man has over you is the power you give him. Words are foolish. Promises are useless."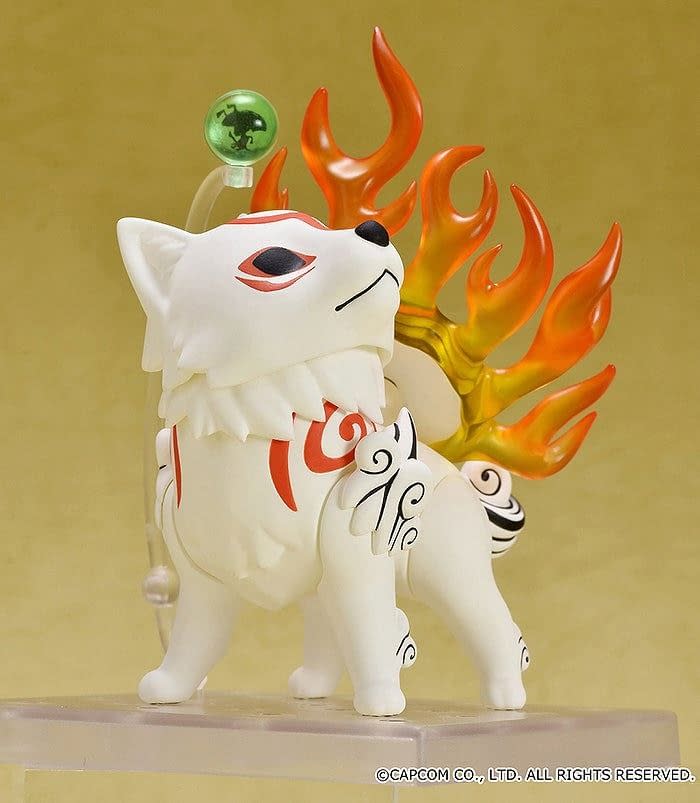 A Nendoroid of Amaterasu from "Okami" is in the works by Max Factory! Here is a first look at the painted prototype. Stay tuned for more info!