Professor McGonagall Calls upon the Sorting Hat in the New Statue
Professor McGonagall was one of the head female teacher inside the famous Hogwarts School of Witchcraft and Wizardry. With some iconic teachers like Dumbledore, Hagrid, Professor Snape she is one female lead that students can look up to. Sideshow Collectibles has teamed up with Enesco to bring as a professor McGonagall statue. The statue showcases Professor McGonagall from the first year of Harry Potter at Hogwarts. It showcases her holding the sorting hat while looking at the newest arrivals at the school. The teacher for this character is quite remarkable from her green gown to the wrinkles of the sorting hat. It's nice to see some Harry Potter teachers getting their shine in the spotlight and outside of Harry Potter's shadow. I hope we can see more teachers come out of this line of statues. Harry Potter fans should look forward to owning this as well as the other ones releasing.
The Professor McGonagall Figurine Statue from Enesco and Sideshow Collectibles will be priced at $85. She is set to transform onto your shelves between March 2020 and May 2020. Pre-order links are already live in located here for her. Don't forget to check out the previously announced Dumbledore with Fawkes statue. Also, be on the lookout for other teachers that are coming to us in the near future.
"We teachers are rather good at magic, you know."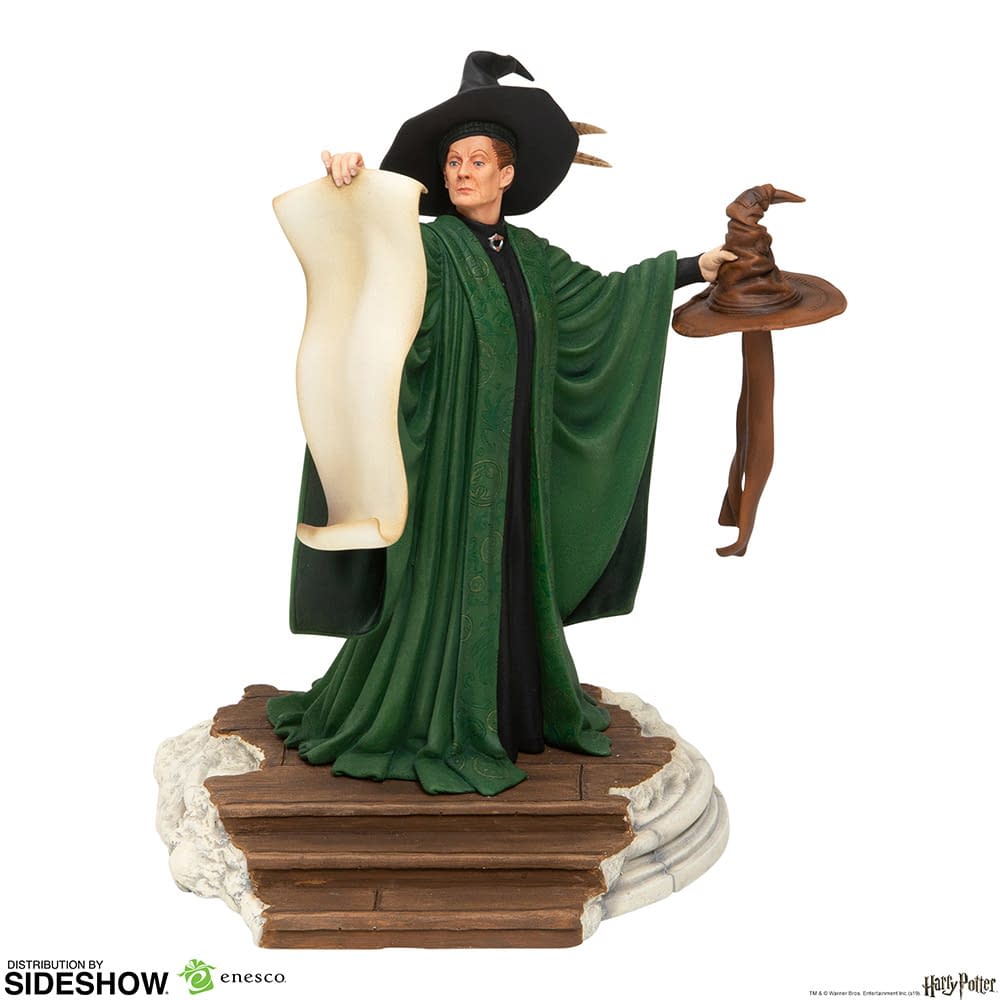 Professor McGonagall Figurine by Enesco, LLC
ABOUT THIS FIGURINE
Sideshow and Enesco present the Professor McGonagall Figurine! The Head of Gryffindor House, McGonagall is feared and admired amongst her students at Hogwarts. With the Sorting Hat and a list of First Years in hand, McGonagall prepares to sort a fresh batch of witches and wizards into their houses.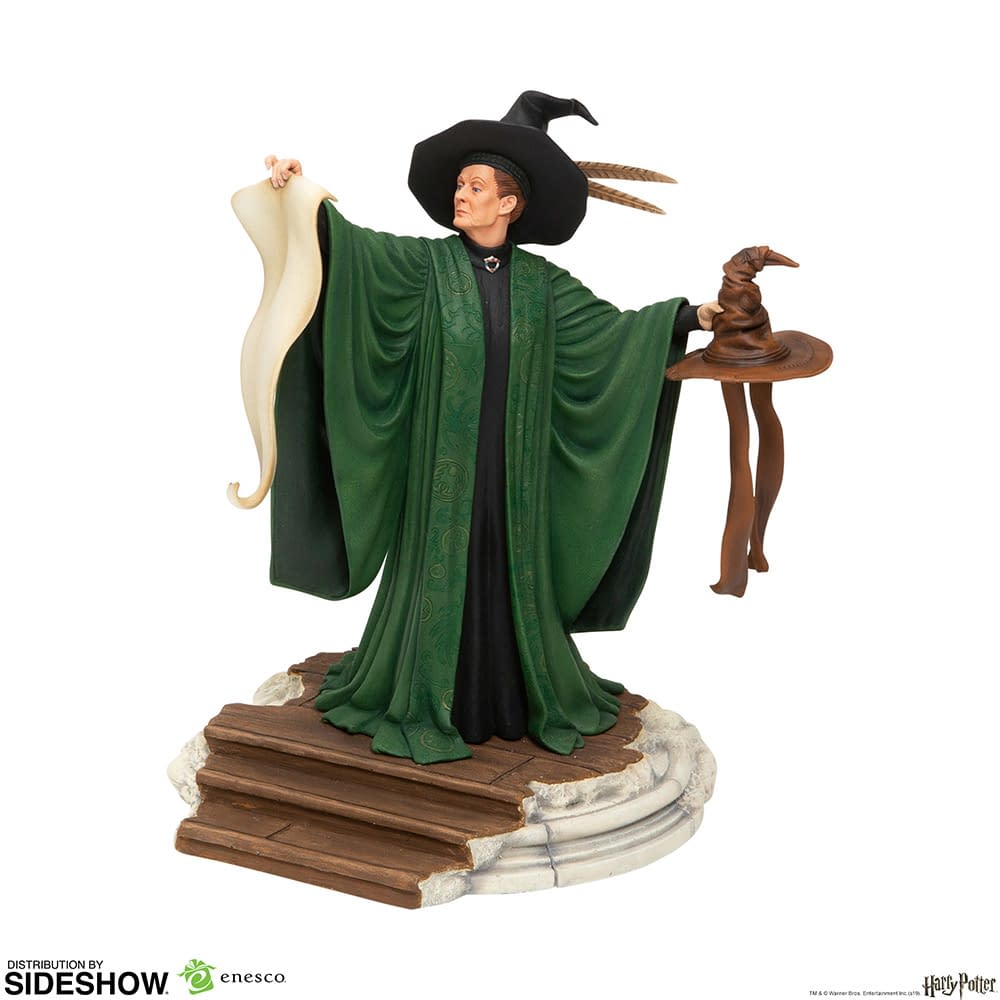 Which house with the Sorting Hat place you? Bring home this figurine and find out today!
Brand – Harry Potter

Manufacturer – Enesco, LLC

Type – Figurine