Their famous saying may be "Avengers, Assemble!", but I don't think I've seen this before in the world of art prints. Sideshow Collectibles is offering up a new piece by artists Alex Pascenko and Ian MacDonald that features Captain America and Black Widow teaming up against an onslaught of Ultron robots. The piece even has the SHIELD Helicarrier and a Quinjet in the background.
Framed 24" x 18" prints will be available for pre-order starting Friday, February 2nd for $250, and if there are any left on Monday, February 5th, they will be offered up unframed for $90.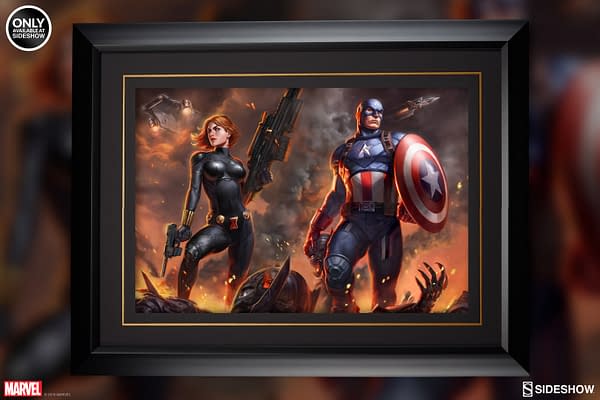 Then, at a later date, the company plans to offer up the characters in individual prints. The same art, just cut in half. Black Widow and the Helicarrier in one, Captain America and the Quinjet in the other. It doesn't give a specific date or price for these individual prints. I can honestly say I can't remember ever seeing a single image broken into two and offered as separate prints like they are doing here.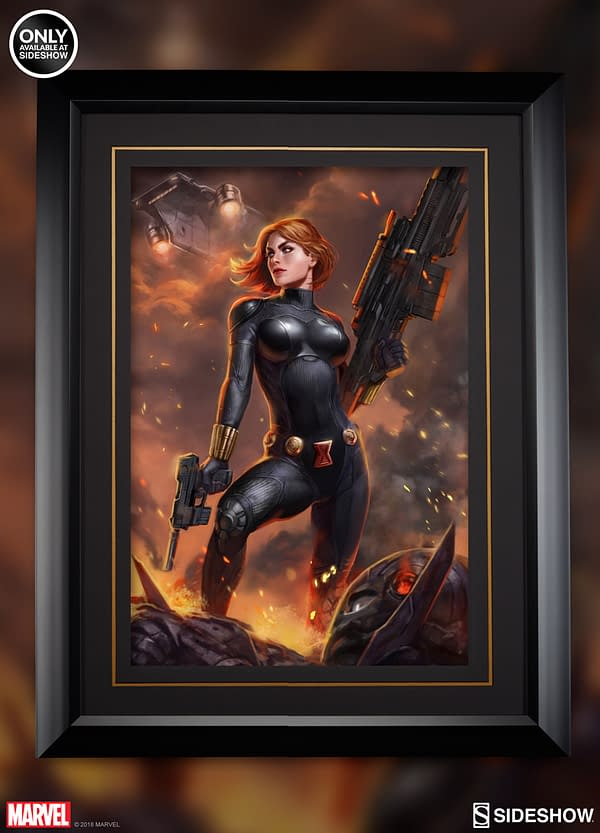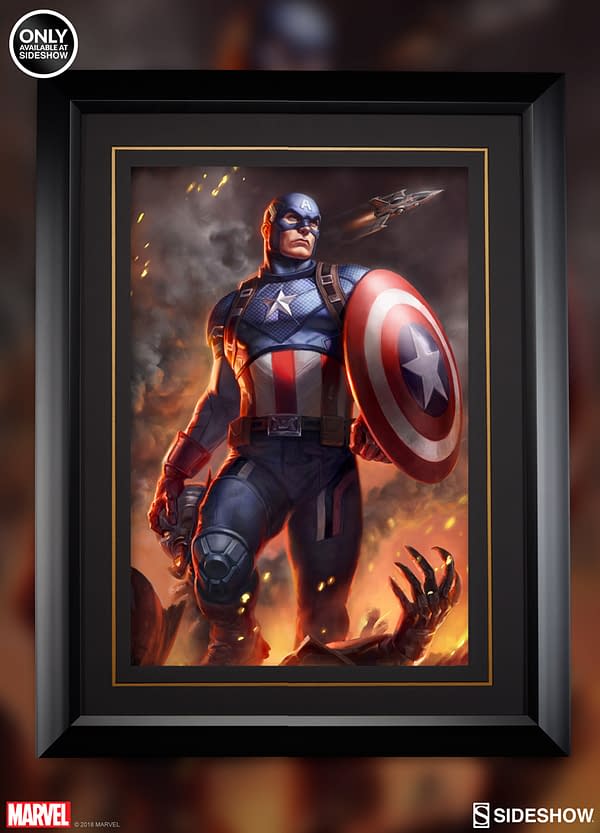 These prints tie into the new Captain America and Black Widow Premium Format figures that were introduced a few weeks back. You can check out more information on the prints right here.
Enjoyed this article? Share it!