Sideshow Collectibles is doing a lot of teasing this week as part of their 12 days of Christmas promotion. Today they announced that they have the license to produce statues based on the popular '80s cartoon series The Thundercats. They did this by showing teaser images for a Mumm-Ra statue and the silhouette for a Lion-O statue.
The franchise was created by Tobin 'Ted' Wolf and ran from 1985 to 1989 with a revival done in 2011-2012. There have also been two video games (1987, 2012) and two series of comics published by Marvel when the series was still on the air, then Wildstorm in 2002.
The series was originally animated by Japanese studio Pacific Animation Corporation while being produced, written, and voice acted in the United States. It was produced by Rankin-Bass Productions and their parent company Telepictures Corporation. They merged with Lorimar Productions, who would eventually be bought by Warner Bros. in 1989, where they currently reside.
The company has chosen Lion-O, Lord of the Thundercats, and his nemesis, the repugnant, resurrected monstrosity Mumm-Ra as the first two statues — and I would expect if the line does well and expands we will quickly see Cheetara and Panthro… oh, and probably Snarf.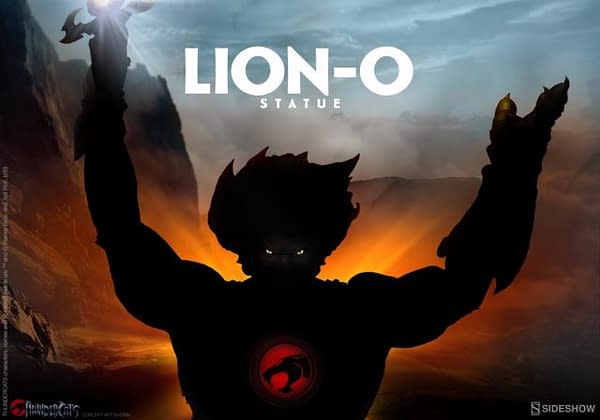 Lion-O Statue
LINK: https://www.sideshowtoy.com/whats-new/lion-o-statue/ Mumm-Ra Statue
LINK: https://www.sideshowtoy.com/whats-new/mumm-ra-statue/
Enjoyed this article? Share it!