Stranger Things Season 3 is a little under two months away on July 4, and the new merch is starting to be revealed. Funko has just dropped pics of their first wave of Pops and such from the new season, and the awesomeness to come. From Pops to blankets to lunchboxes and shirts, there will be no shortage of things to add to our collections this year. Let's dive in!
First up- Stranger Things patches, socks, notebooks, coffee mugs, and lunchboxes will be available. These items will all be found exclusively at Target, just like in previous years. I especially can't wait to get the Starcourt mall socks and that summer of 85 Hawkins coffee mug.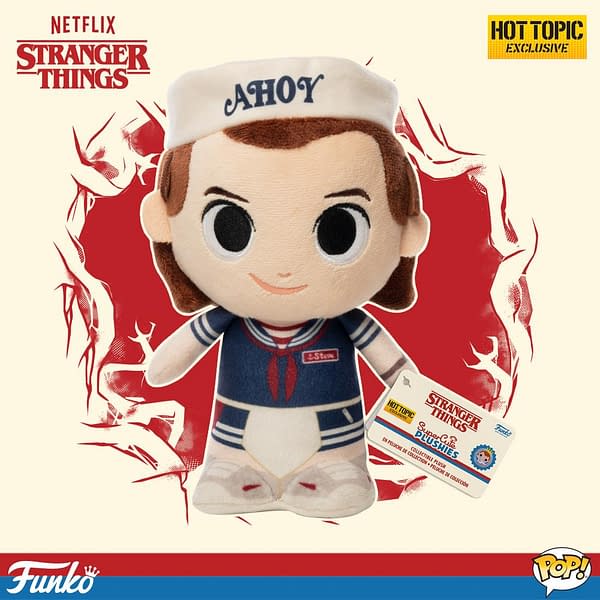 Hot Topic will have an exclusive Steve SuperCute plush in his Scoops Ahoy outfit. How adorable is that?
We are all about the Stranger Things Pops though, and there are plenty of them. Nine regular release Pops of the kids in their summer best and the debut of Ericka are the highlights, and check out Will the Wise! Exclusives include Eleven in a rain slicker at Hot Topic, Dustin in a t-shirt at Walmart, a gitd Will the Wise at Target, and a Dustin in Camp Outfit with Roast Beef shirt combo also at Target.
All of this will be hitting stores sometime in the next month or so.
Enjoyed this article? Share it!