Posted in: Collectibles, Super7 | Tagged: baseball figures, baseball pins, bullipen cars, Jackie Robinson, philly phanatic, reaction figures, Super7, super7 mlb, super7 supersports, willie mays
---
Super7 Announces Launch of SuperSports Line, Starting With MLB Products
Super7 has formally announced their upcoming SuperSports line of products, starting with ReAction figures of MLB all-time greats like Jackie Robinson, Willie Mays, and more, along with iconic mascots like the Philly Phanatic, Mr. Met, and more. They will also be releasing die-cast bullipen carts, and enamel pins. We saw a bunch of this stuff at New York Toy Fair last month, and it looks incredible. Check out the carded Jackie Robinson figure and press release down below, and keep it locked here for onsale dates and preorder links.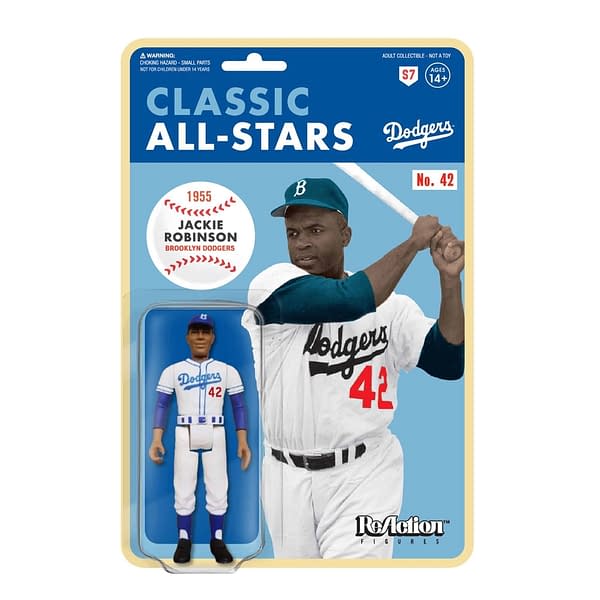 "Growing up, the first thing I ever collected was Baseball Cards. When I was seven years old, my uncle sent me a complete box of 1978 Topps Baseball Cards for Christmas. I opened every pack and sorted them by team, and then by number, and then back by team, and number and so on for months. I loved these baseball cards, and I want to bring that same emotion back to the figures and packaging we are making for our SupersportsTM line of Baseball figures. Something that brings you back in time, brings you a bit of unexpected joy and brings a smile to your face." said Brian Flynn, Super7® Founder.
The 2019 SupersportsTM MLB product line will include pieces commemorating baseball greats like Willie Mays, Jackie Robinson and Ted Williams as part of a larger collection framed up by two of the greatest rivalries of the game —Boston Red Sox versus the New York Yankees, and San Francisco Giants versus Los Angeles Dodgers. The inaugural collection will also feature several team mascots such as the beloved Philly Phanatic, Mr. Met and the off-kilter Crazy Crab from the 1984 San Francisco Giants, showcased in the Super7® style.
Super7® Director of Sports & Licensing Bart Silberman notes, "Our aim is to tell the history of the game in a fun & different way thanks to licensing agreements with everyone from MLB Players Inc. and MLB Alumni Association to Topps and CMGWW. I have been involved with MLB licensing for 20+ years, but I've never seen such a creative collection. It feels like stuff we had as kids, but all of it is brand new."
---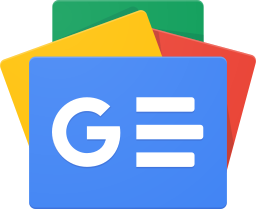 Stay up-to-date and support the site by following Bleeding Cool on Google News today!