The Top 5 Spider-Man 2099 Collectibles You Should Own
Spider-Man 2099 is making headlines yet again. This is one of my all-time favorite Marvel comics superheroes as I fell in love with the 2099 comic series of back in the 90s. I want to take the time in a step back from the world of comics and look at the other modes of collectibles this character offers. This will be the first of many posts coming where I'll list the top five collectibles for a wide variety of characters. This time we are in a dive into the world of 2009 and look at The best five Spider-Man 2099 collectibles.
Starting off the top collectibles for Spider-Man 2099 is the old 90s toy that is a Spider-Man 2099 action figure and comic book bundled set. This action figure set came with a very special white cover second printing variant of Spider-Man 2099 #1 (1992). This figure was sold by 20 beers it is quite hot on the market whether it's toy collectors or comic collectors this 2099 collectible pack is worth adding to your collection.
You can't have a top collectibles article that doesn't mention Funko. Funko has released so many collectibles that are almost very hard to find something that they didn't make. One of my personal favorite Funko Pops in my collection is the Walgreens exclusive Spider-Man 2099 Pop. This Pop is very simplistic the basic design but the red and blue colors really "pop" here. I am surprised we didn't get to see another version of this come out with the Spider-Man: Into the Spider-Verse line with him at the end credits. Unsure if these can still be found in stores but this is one Funko vinyl that if you have a Spider-Man collection it should be added to their web.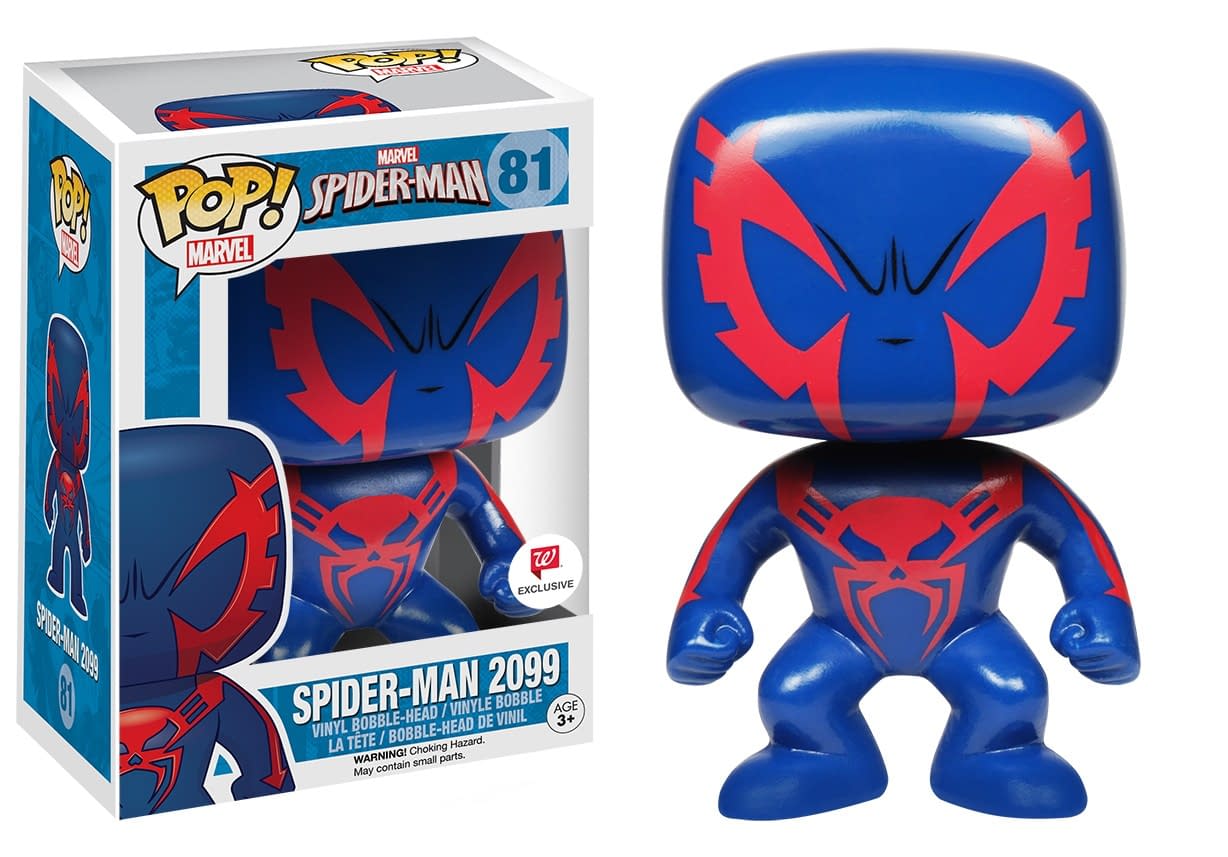 Marvel Legends has its fandom and is just as big as Funko so it's no surprise that the Marvel Legends series is on here. With the recent Spider-Man 2099 comic, the Marvel Legends figure is a must have on for our Spider-Man 2099 collectibles list. He has great detail it is fully articulated so if you're an out-of-the-box collector you can post them however you want.
Staying in the world of Marvel Legends I have to throw in the second version of his costume that was recently added to the Marvel comics world. When Miguel O'Hara came back to the past Peter Parker helped him make a new suit and Marvel Legends solidified that suit from the recent run of Spider-Man 2099 with this figure. This light blue and red suit shows some elements of some futuristic tech and is a must-have to display next to the previous Marvel Legends Spider-Man 2099 figure. I would suggest either Marvel Legends figure for any Spider-Man fan or a fan of the 2099 series.
Finally, I have to throw out the big bad Sideshow Collectibles statue. This is a little pricier on the collectibles scale but for the amount of detail in the statue its worth every penny. This actual statue features Miguel O'Hara a.k.a. Spider-Man 2099 with a futuristic displayed. He stands on some sort of futuristic orb and the orb lights up. This massive statue would bring all eyes to it into any collectibles room. While the statue is currently sold out on Sideshow Collectibles you can't find it throughout other avenues. I wish I bought one when I could have until the end of the collectibles hunt will continue until I own one or my collection.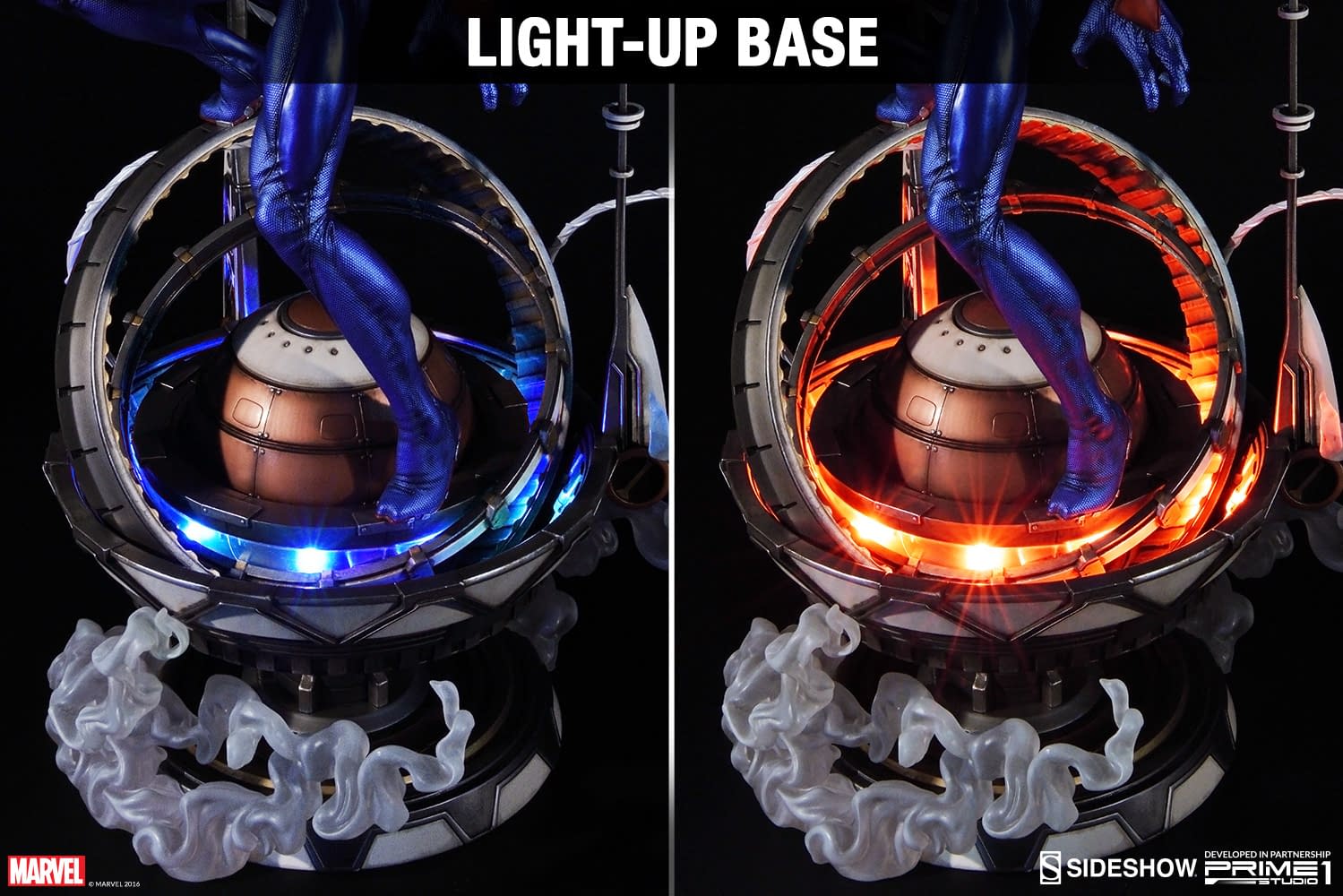 These are the top five Spider-Man 2099 collectibles out on the market. This Spider-Man character is not popular by a lot but for the fans that are it is nice to know that we do you have something to collect besides comic books. I hope in the future we can start seeing more Spider-Man 2099 collectibles whether it's new versions of Marvel Legends figures, Funko Pops or even some new statues. Stay tuned here at Bleeding Cool for more top five collectibles countdown featuring some of your favorite characters!