Trick or Treat Ideas? Stikbots and Five Nights at Freddy's Candy to the Rescue!
Trick or Treat goodies do not always have to be candy. Here to make your Halloween night a little more exciting are Stikbot Monsters from Zing and Five Nights at Freddy's candy head dispensers from Radz. Both were nice enough to send over some to show you guys and girls, so why don't we take a look!
Stikbots are little plastic toys with suction cups on the ends of their limbs. Their newest line of these is their Stikbot Monsters, of which there are six in total. These can be found at Walmart, and features distinctive sculpts that apparently make them spooky. Anyway, these are okay, my little 6 year old has been running around the house with them non-stop since we opened them. She very much got a kick out of attaching them to windows and each other, so she sees something in them that I don't. Sometimes that is a good thing, because I would not have looked at these a second time after seeing them in the store. And for trick or treat these would be a hit. Get more info on them here.
Why not get yourself a toy that also has candy to hand out? Radz Twistz has a new line of Five Nights at Freddy's head candy dispensers available now. There are eight heads in total to collect, and each one is from the game, or so I am told (I have only ever watched the Honest trailers for the games, never played). I do recognize the Freddy head however, and that is the one I opened. Each package comes with the dispenser, candy to load into it, and a character poster/checklist. One nice thing is that there is more candy in the package than fits into the head, so you get your couple dollars worth. The candy itself is surprisingly good too, and I have actually found myself carrying this thing around with me, eating candy all day.
Both options are available in stores now, just in time for Halloween trick or treat everywhere.
---
---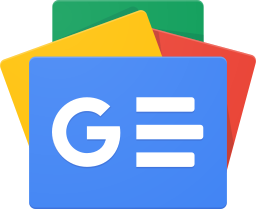 Stay up-to-date and support the site by following Bleeding Cool on Google News today!