Archaia Releases The Art Of Mouse Guard: 2005-2015 Next Month
It's always a good day when there's Mouse Guard news. After all, it's my favorite series from Archaia. After 10 years of David Petersen's beloved Mouse Guard, it's time for the release of The Art of Mouse Guard: 2005-2015. Though it was previewed early at SDCC, the wider public will soon be able to get their hands on it. Since its debut in 2005, David Petersen's Mouse Guard has been a New York Times bestseller, won numerous Eisner and Harvey awards, and has become an influential staple of the comics industry with a wide-reaching fanbase. This prestige, coffee table hardcover features never-before-seen sketches, 100 oversized pages of full-color artwork, and commentary from Stan Sakai, Karl Kerschl, Katie Cook, and others, as well as pin-ups by Mike Mignola, Geof Darrow, and other collaborators and colleagues.
This definitely sounds like an excellent collector opportunity. The art style that's featured in Mouse Guard is so unique, and because other artists have worked on the series, the book is always fresh. I look forward to seeing all of the beautiful work. In celebration of the 10 year anniversary, The Art of Mouse Guard: 2005-2015 is a celebration of the beautiful world, memorable characters, and intensive artistic process of David Petersen's cherished series. The Art of Mouse Guard: 2005-2015 arrives in comic shops on August 12th and in book stores August 18th.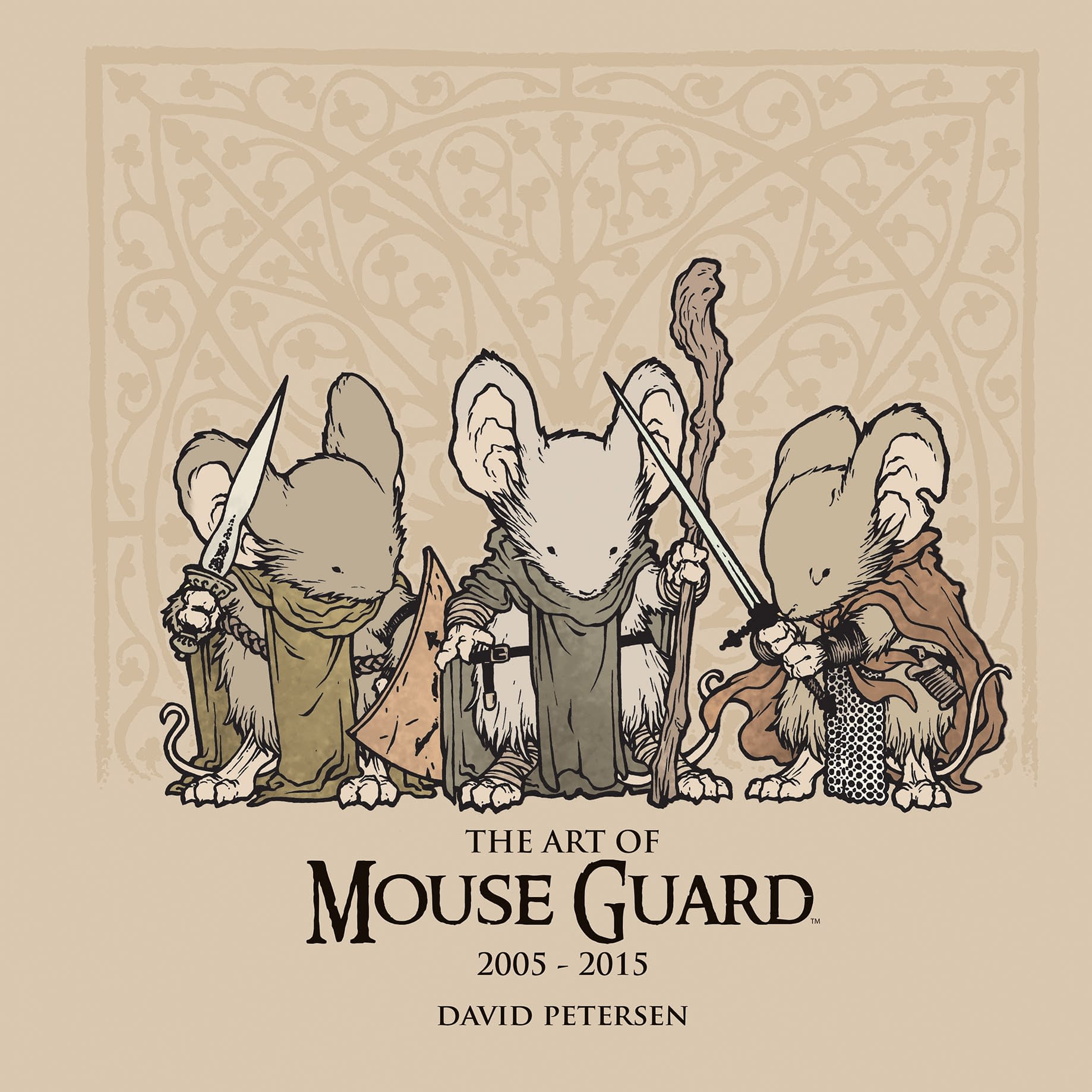 Christine Marie is a Staff Writer at Bleeding Cool, and bibliomaniac with a love for all things creative. She hopes to one day be a Superhero/Disney Princess/Novelist. You can find her on Twitter and Instagram @AWritersWay or on her blog writerchristinemarie.wordpress.com.