Bedtime Games #1 Review: Incredible Character Work and the Horror of Life
[rwp-review-recap id="0"]
A trio of high school friends meet outside an old back entry to their prestigious private school. They are Avery, Jamie, and Owen, and it is the last day of summer before their senior year. They agree to come back that night to break into the old passageway for an end of summer adventure.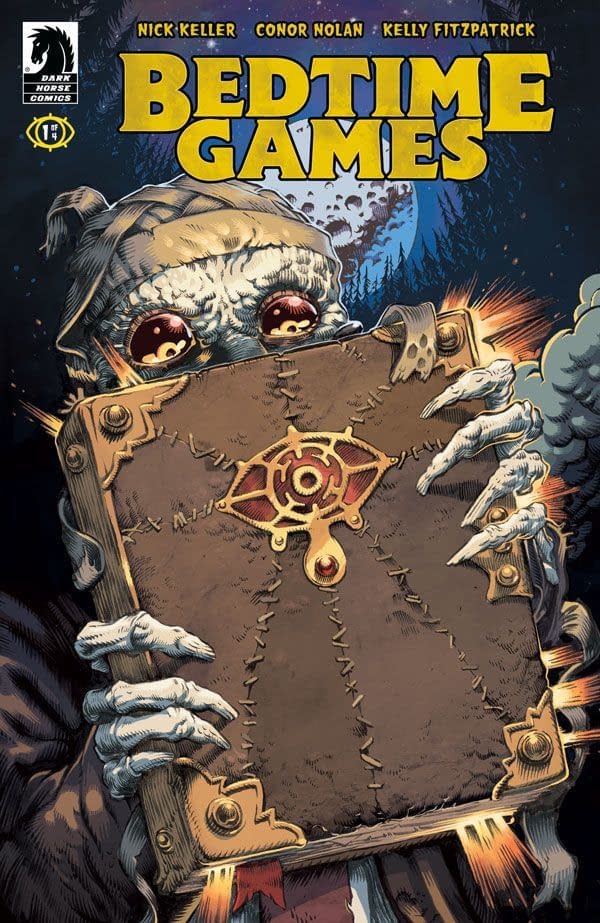 Bedtime Games touts itself as a horror comic, and there are horror elements in the fringes, mostly appearing in the final pages of this first issue. However, the horror isn't what hooked me in with this comic, and I suspect that will be the same for many readers.
These three kids have had rough lives, and they've dealt with things no one their age should have to struggle through. Avery's mother was killed in a robbery. Avery tried to stop the robbers, but that just provoked the them to kill her mom. Jamie has a deadbeat dad who at least emotionally abuses him; we don't know if he does worse yet. Owen's little brother is dying of cancer and only has four months to live.
This cavalcade of misery sounds like it would make for a real downer of a comic, and it does hit hard in parts. However, the kids deal with it realistically. They just try to squeeze what happiness they can from one another's presence. No one is "the jerk." Jamie is the closest, but even he shows genuine concern for Avery and Owen.
These are charming characters coping with believable and terrible live situations. I'm hooked on that alone. I only hope the horror elements are just as good.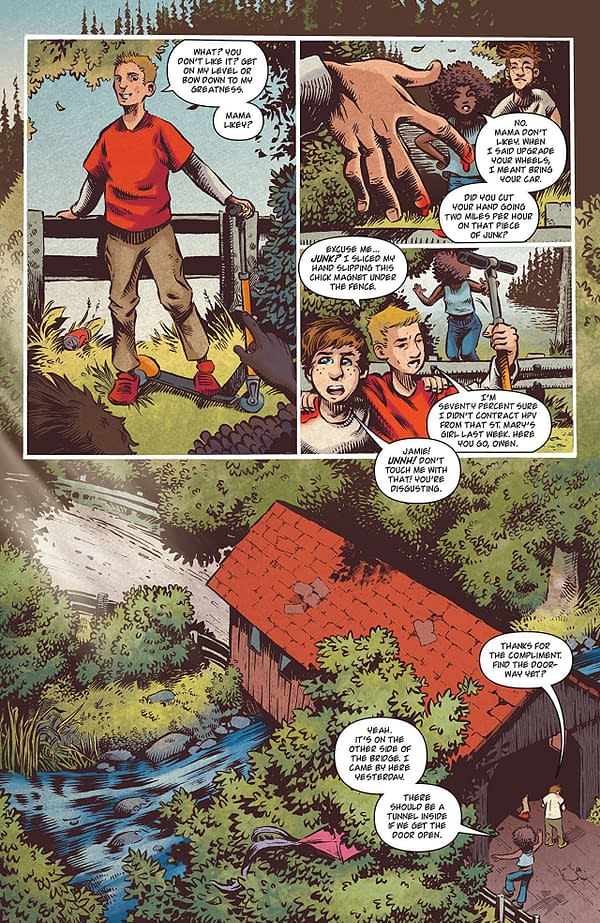 Colan Nolan's artwork fits the story near perfectly. It is a rough-around-the-edges style that evokes the appearance of a sketchbook. It's visually thematic and fits the story. The visuals keep a good baseline to escalate to the gorier moments spread throughout. The one flaw is that these three high school seniors look more like middle school-aged children, but that's a minor flaw in the grand scheme. Kelly Fitzpatrick is the color artist, and the color is graded and blended to match the line art. It looks damn good.
Bedtime Games #1 is an intensely compelling story of youth's end and reflecting on the tragedy and struggles of these three children. There's a monster lurking in the margins, but it's powerfully overshadowed by the character drama. Trust me, I love monsters as much as the next geek, so I look forward to the monster becoming more prominent. The characters are just that good. In any case, this one is strongly recommended. Give it a read.
[rwp-review-ratings id="0"]
[rwp-review-form id="0"]