Comic Book Wins and Losses, Week of 03/28/18: Highest of Houses and Doomiest of Clocks
Get ready for another Comic Book Wins and Losses list, this time for the week of March 28th, 2018. This was actually a great week for comics reading — or at least the chunk of content I read was great. That made it a little harder to find what really stood out from the week, as much of it was just really good. In any case, let's get going!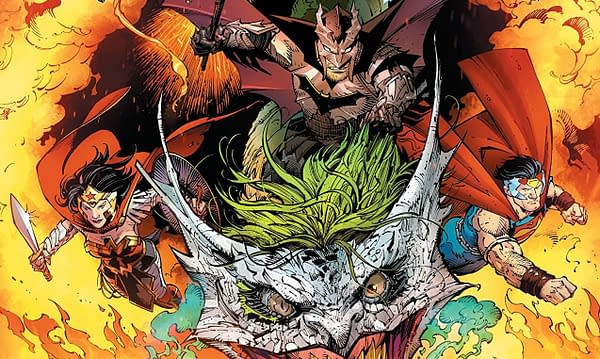 Win: Dark Nights: Metal #6 is a Hell of a Lot of Fun
I'll be the first to tell you that this final issue of Scott Snyder and Greg Capullo's Metal is an absolute narrative mess. However, it was still such a genuine and fun love letter to DC Comics as a whole that I couldn't help but follow along and enjoy myself every step of the way. Sometimes earnest affection is enough to make a comic work.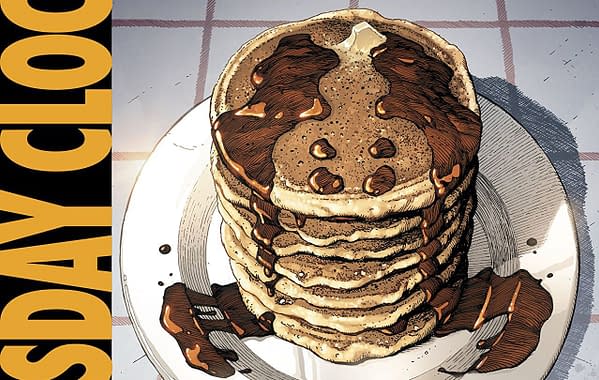 Loss: Doomsday Clock #4 Tells You the Origin Story You Never Needed
Yes, Watchmen #4 was an origin issue too. Yes, the Mothman bits of this issue are actually really enjoyable. However, devoting an entire issue to a character who didn't need an extended origin story made this comic so very dull. I will grant that this comic wasn't outright awful, but it wasn't grabbing and represents the low point of a series that I'm not in love with anyway. Gary Frank's art is still incredible though.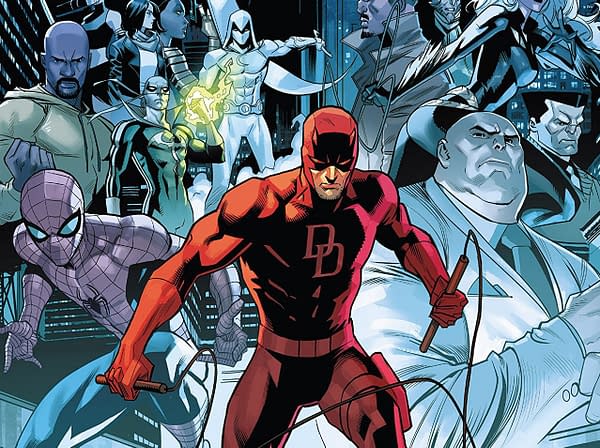 Win: Daredevil #600 is a Celebration of Daredevil
While the lack of a true ending in this anniversary issue did bother me, I can't deny that this installment of Daredevil was a ton of fun and served as a little celebration of his corner of the Marvel Universe. Kingpin has a great action scene in this book to boot, and the finale was shocking if nothing else. Charles Soule and Ron Garney did some excellent work here.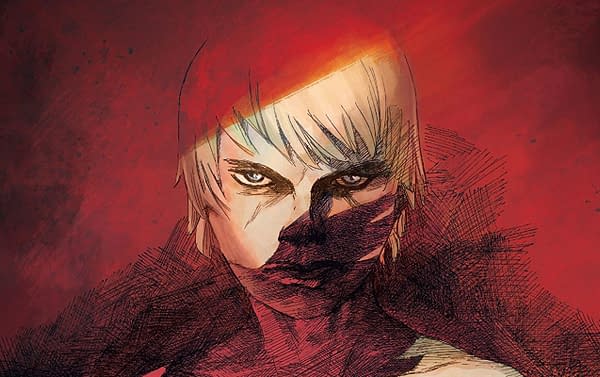 Loss: The Crow: Memento Mori #1 is One of the Worst Crow Stories
As a fan of James O'Barr's The Crow, I can tell you that the appeal of the series goes beyond being a simple revenge story. There are nuances, subtleties, and poetic qualities to the original story, and to a lesser degrees the movies, that set it apart from other revenge tales. The Crow: Memento Mori #1 is bad by even simple revenge fantasy standards. The protagonist is smug. His revenge scene is unappealing and a little sickening. The comic plays everything straight, and the narration gets outright awful at times. This was definitely my most-hated comic of the week.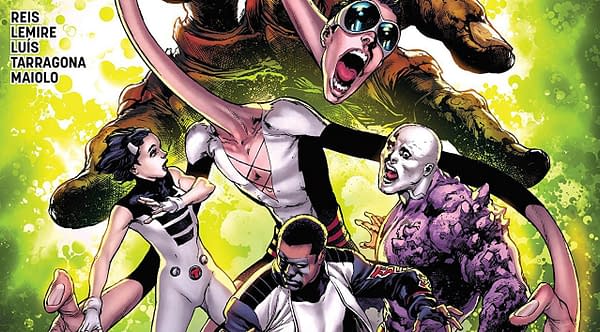 Win: Terrifics #2 Continues to Excite
Jeff Lemire and Ivan Reis's Terrifics is the highlight of DC's New Age of Heroes for me. The first issue brought the team together, and the second shows us how this group will function. This group has a charming and tenuous chemistry that will certainly keep things interesting and help set it apart from a certain family of heroes whose footsteps it's been unashamedly following. Plus, Reis's art just looks great.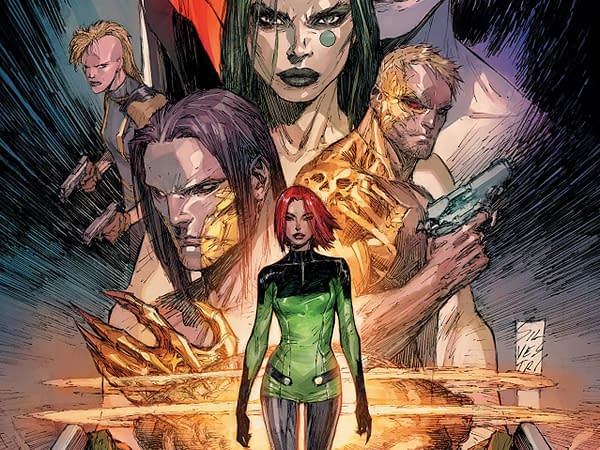 Loss: Cyber Force #1 is Shockingly Unoriginal
I've not read Marc Silvestri's Cyber Force, so I can't speak to its qualities. What I can say is that Cyber Force #1 (2018) is one of the most unoriginal and derivative comics I've read in a long time. Regardless of its status as a reboot, it brings nothing to the table except for another tale of a soldier being blown to hell, having parts replaced with cybernetics, and acting like this makes him some kind of abomination. It brings nothing new to the table, and the leads are boring. This was a bad misfire.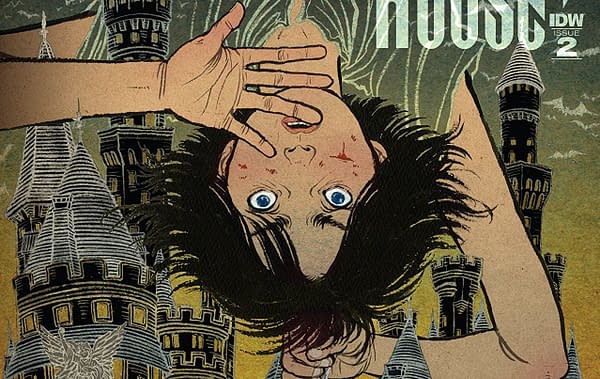 Win: Highest House #2 is an Enthralling Fantasy Mystery Tale
The second issue of Highest House surpasses the intrigue of the initial installment by deepening the mystery while expanding on the character of Moth, its protagonist. Obsidian poses an interesting spin on the whispering deity in the dark concept, and the art of Peter Gross and Fabian Alquier gives the world and appealingly rustic quality. Hopefully, it will get even better from here.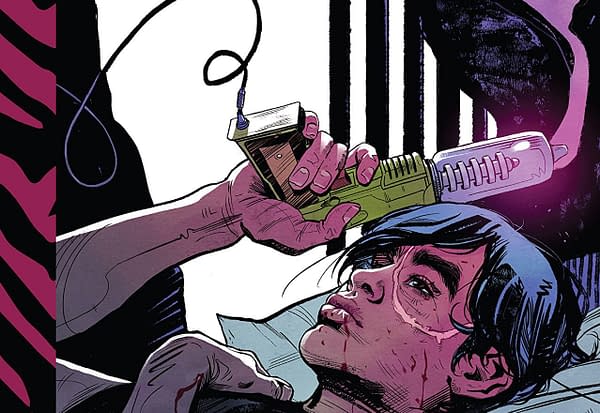 Loss: Kid Lobotomy #6's Impenetrable Surrealism
I will admit that I've not read the rest of this series, but Kid Lobotomy #6 is among the most unforgiving comics to a new reader that I've ever seen. It's finishing an arc, but that doesn't fix the fact that reading this surreal and literary reference-filled comic was genuinely unpleasant.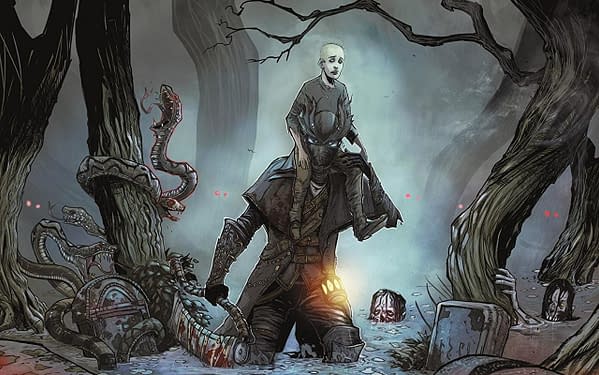 Win: Bloodborne #2 Continues to Make My Hunter's Dreams Come True
Ales Kot and Piotr Kowalski's Bloodborne miniseries has been everything I hoped for so far. It's creepy, atmospheric, and bloody. While this issue does drop some references and plot points that will likely confuse newcomers, I can't deny that I enjoyed them. Plus, they didn't make comic impenetrable for those who haven't played FromSoftware's game. Top that off with amazing art, and you have a happy Josh.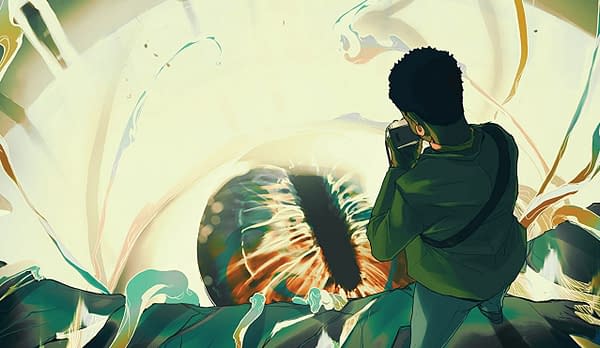 Loss: Abbott #3 Still Shoots for the Moon and Misses
Abbott has been a frustrating series to follow. With a great lead, an interesting setting, and a solid artist, one would think that this series would be a great book to follow. Unfortunately, endless text walls, a tendency towards exposition, and clumsy plotting have left this one as a book that nears greatness but has missed every issue thus far.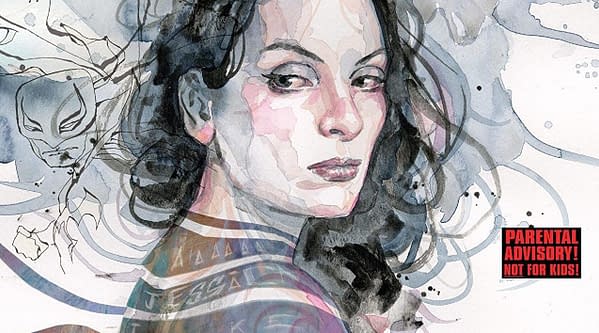 Win: Jessica Jones #18 Shows Another Warm Farewell from Bendis
Brian Michael Bendis and Michael Gaydos concluded their long tenure on the character of Jessica Jones this past week, and they finished it off with a heartwarming tale about Armadillo of all people. However, it works to give Jones some closure of her own, and it was easily one of the most enjoyable comics of the week.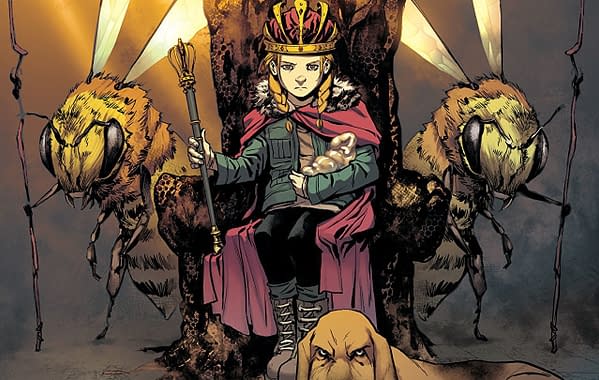 Win: Animosity #13 Makes High-Concept Action Heartbreaking
Marguerite Bennett and Rafael de la Torre's Animosity continues to be one of AfterShock's most consistently strong books, and this issue helps reassert its dominance with a gut-wrenching comic of Jesse trying to hold off a war while betrayal lurks among her friends. The book brings a lot of creative actions panels thanks to the sentient bees fighting off farmers with ad-hoc weapons, but, as cool as it is, it only serves to further the tragedy of the book.
And that closes the door on another week in the world of comic books! Check back tomorrow for Comics for Your Pull Box!