Comic Book Wins and Losses for the Week of February 14th 2018: Sorcerer Supreme Indeed
It may be far later than intended, but let's count down the wins and losses for this past week of comic books. I'm a bit behind on my comic book reading at the moment, which is why this is up so late. As such, this list will only include Marvel and DC releases, because I haven't gotten around to the other publishers yet.
Anyway, let's get started.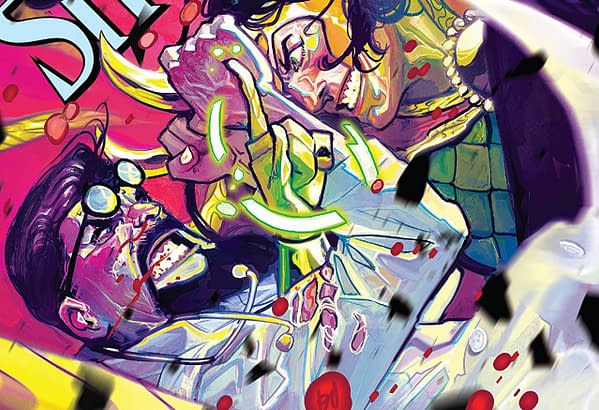 Win: Doctor Strange #385 and the Scary Strange-Void
Donny Cates and Gabriel Hernandez Walta's tenure on Doctor Strange has already been very impressive. They shook things up quickly with Loki taking over as the Sorcerer Supreme and Strange enlisting the help of the Sentry. The finale to that first arc came out this past week, and it was an impressive showing. With a fair amount of twists, turns, and this scary son of a bitch: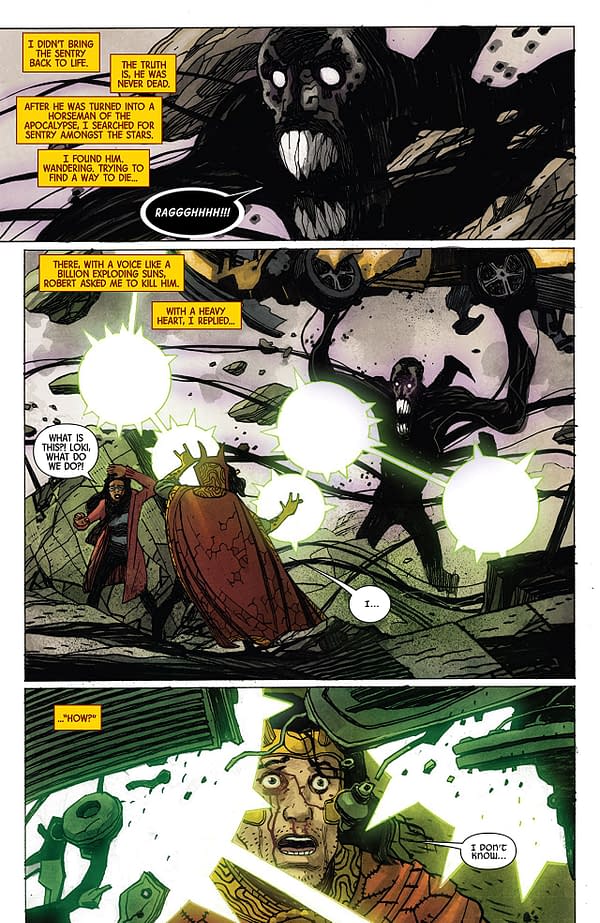 Doctor Strange #385 was easily one of the best releases of the week.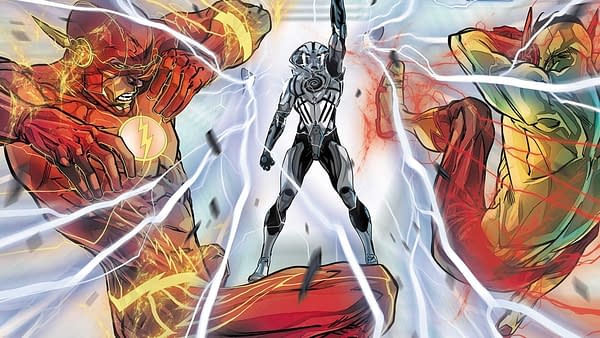 Loss: Flash #40 and the Culmination of the Series' Flaws
Flash's Rebirth series has been one of the most disappointing series to come out of the otherwise excellent DC relaunch. It has many problems, and they all seemed to surface writ large in Flash #40. There are so many Flashes now, the Speed Force is far more central to the plot than it should ever be, people don't act like people, two pages are devoted to yet another retelling of the Flash's backstory, and everyone acts like small transgressions are affronts to their very existence. What could have been a cool plot, Grodd freezing Central City by sapping its speed, is just background noise in otherwise lackluster writing.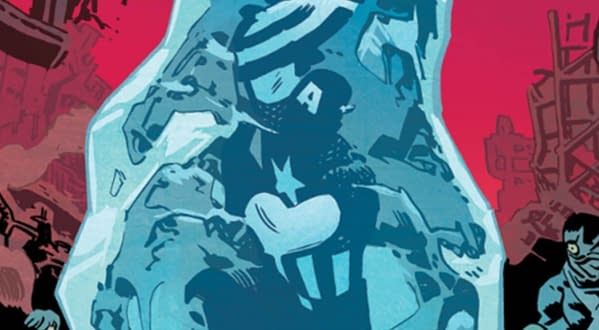 Win: Captain America #698 and Cap's Return to Form
Captain America #698 stood out with its mixture of classic quality and its ability to challenge the powers that be. Awoken in a dystopian future ruled by the ultra rich, Captain Steve Rogers just can't help but overthrow tyranny in all its forms, and he may even be willing to copy down the Bill of Rights for you. He knows it by heart.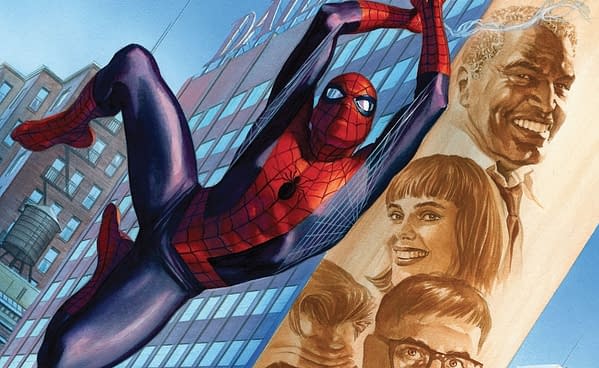 Loss: Amazing Spider-Man Annual #42- "Your tearing me apart Peter! Oh, hi Ned"
Amazing Spider-Man pushed out an Annual this past week with a mystery behind it so silly that I began laughing in spite of myself. This one was shockingly bad, and I really don't want to go through the details again. Just read my review.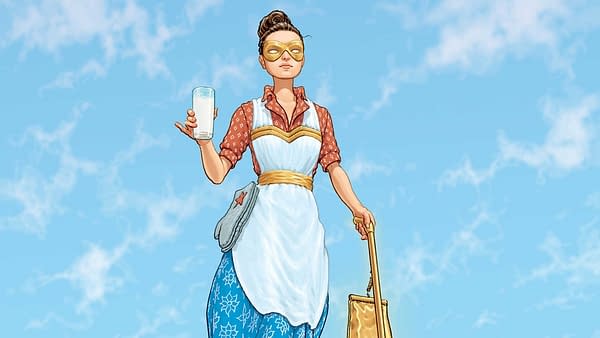 Win: Milk Wars Continue in Shade the Changing Girl/Wonder Woman Special #1
The "Milk Wars" saga continued to impress with the crossover between Shade the Changing Girl and Wonder Woman by Cecil Castelucci and Mirka Andolfo. It brings a tale of feminism, emotional awareness, and the nature of role models. It's an all-around delightful read, and it made me glad I've stuck to "Milk Wars."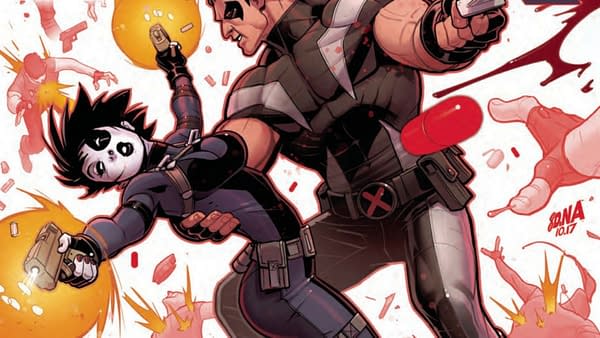 Loss: Weapon X #14's Endless Fight Sequence
Have you ever watched a film and thought, "Man, if this were rated 'R,' it might be worth while?" Weapon X #14 is the comic equivalent of that. Talented artist Yildiray Cinar is terribly wasted in this big, empty, action comic with minimal bloodshed and uninspired fight scenes. It offers very little outside this fight scene, and the emotional stakes just aren't there enough to justify the violence.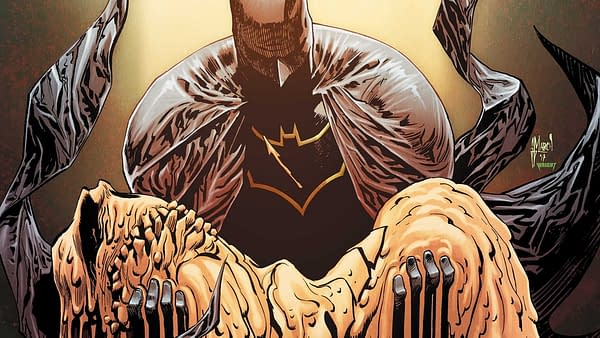 Win: Detective Comics #974 Will Make You Feel the Feels
With the shocking loss at the beginning of the issue, Detective Comics #974 provides pain, anger, and grief for its cast of characters and readers alike. It's a rough read, and James Tynion IV continues to show how emotionally attuned he is to the reader. Struggle to keep your eyes dry lest the tears fall on your comic.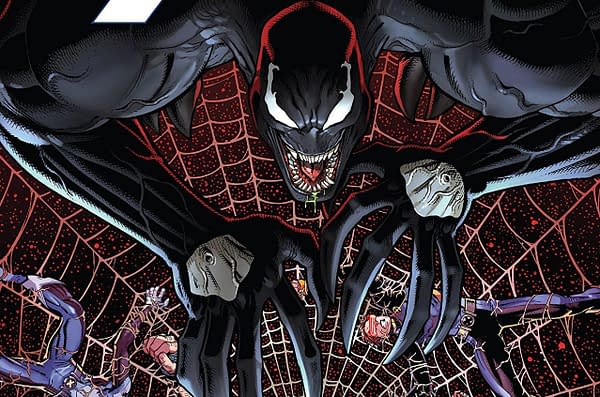 Loss: X-Men: Blue #21 Desperately Needs an Editor
X-Men: Blue #21 isn't the most unpleasant read in the world, but some of the things that got through to the final product are quite shocking considering this is a Marvel Comic. From mobile stab wounds to shocking gore that would stand out even in a MAX title, the editorial staff really seemed asleep at the wheel on this one.
And that's it for this week. We'll be back next week with more wins and losses, and check back in tomorrow to see what comics to look for in the coming Wednesday.