Comics for Your Pull Box, March 7th, 2018: Green Hornet #1, Ghostbusters Annual, and More
Hey look! We got this out on Sunday. I think I deserve a cookie. That'll be chocolate chip, thank you very much. Here are some of the notable releases of this week, and here's a link to ComicList for those who want the full list.
Doctor Star and the Kingdom of Tomorrow from Dark Horse, the fantastic Mech Cadet Yu's next installment comes out of Boom! Box, Deathstroke from DC, X-Men: Red #2 and the actual Infinity Countdown #1 from Marvel, and Image's Gideon Falls by Jeff Lemire and Andrea Sorrentino.
I like to be cynical about comics for a number of reasons, but I'd be lying if this wasn't a stacked week. That is usually the case, because there are plenty of great comics and comic creators out there, both in and outside of the Big Two.
In any case, check out the offerings below:
Uber: Invasion #12
Full disclosure: this is an Avatar Press comic, and Avatar Press is the parent company of Bleeding Cool. However, it's worth mentioning that I wasn't mandated to spotlight this one. Uber: Invasion is a book about World War II reaching American soil via German supersoldiers. Plus, it's from the talented Kieron Gillen and Daniel Gete. I've long intended to check this on out, and I recommend others do the same.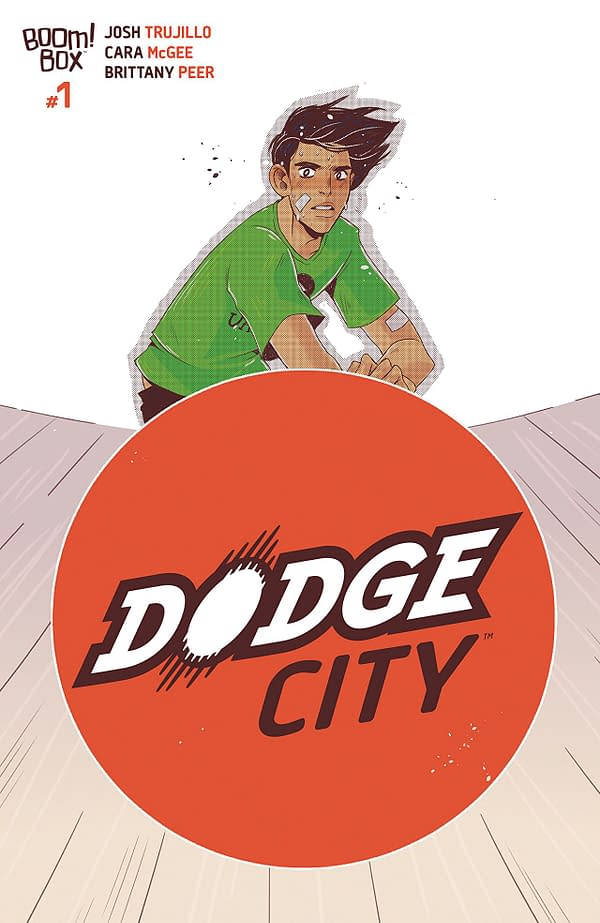 Dodge City #1
A new series from Adventure Time's Josh Trujillo and Over the Garden Wall's Cara McGee under Boom! Studios' youth-oriented Boom! Box imprint, this book focuses on the competitive and high-impact world of dodge ball. This sounds just weird enough to be awesome, and I imagine a good comic artist could do a lot with the action of a dodgeball game. Everyone just needs to remember to dodge, duck, dive, dip, and dodge.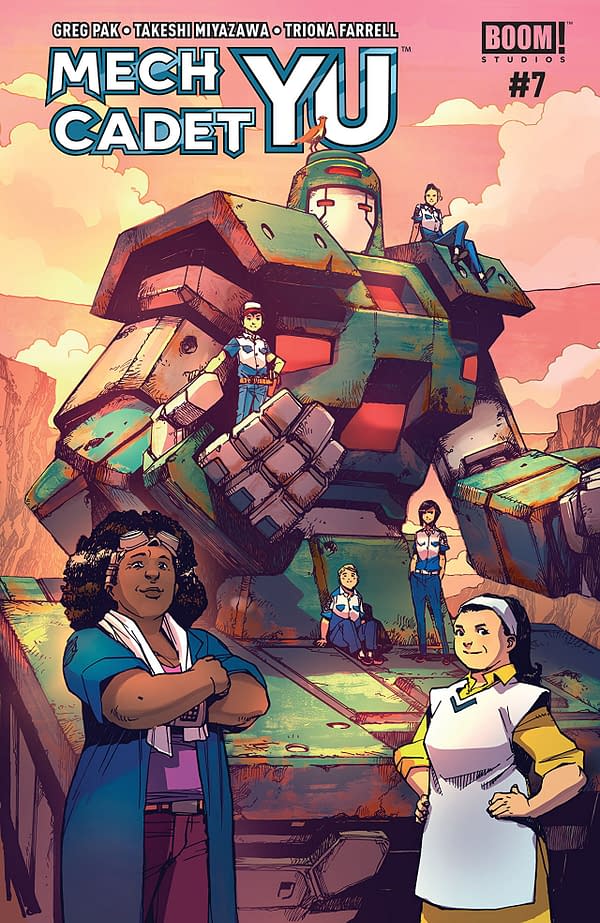 Mech Cadet Yu #7
The wonderful Boom! Studios series by Greg Pak and Takeshi Miyazawa about a young group of mech pilots being trained for war, this issue finally sees those young pilots being deployed into that war. This should be an exciting chapter for the series.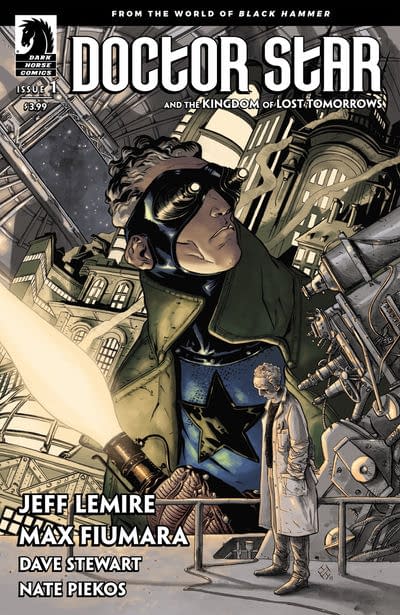 Doctor Star and the Kingdom of Lost Tomorrows #1
Another series from Jeff Lemire and his Black Hammer universe, this book focuses upon a World War II-era hero trying to reconnect with his son and possibly pass down his title. Lemire is joined by talented artist Max Fiamura for what should be an interesting read.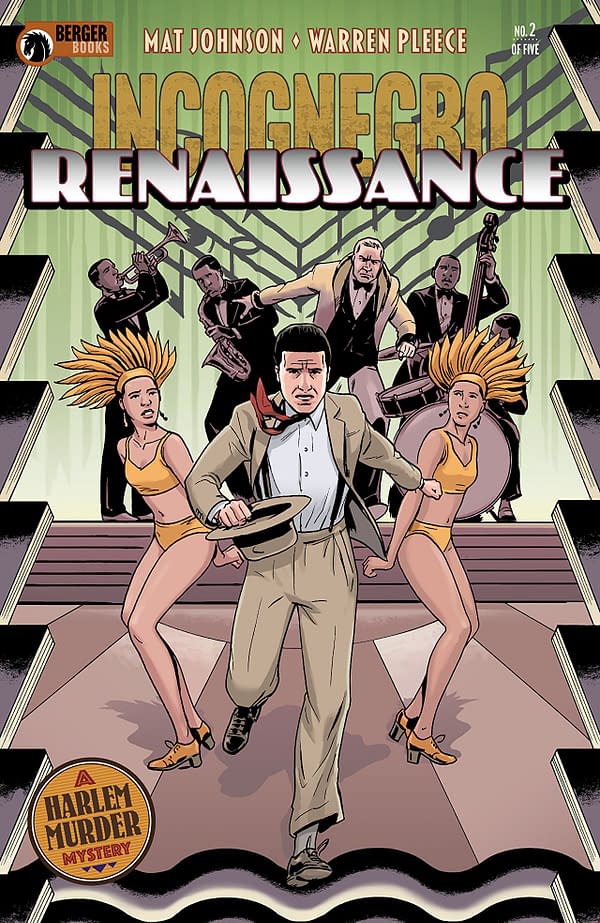 Incognegro Renaissance #2
Mat Johnson and Warren Pleece continue the revival of Incognegro, this miniseries being about a black reporter who was almost witness to a murder at a well-to-do party. Now this reporter is trying to use his ability to pass for white to investigate the murder, but now another witness suspects him of the crime.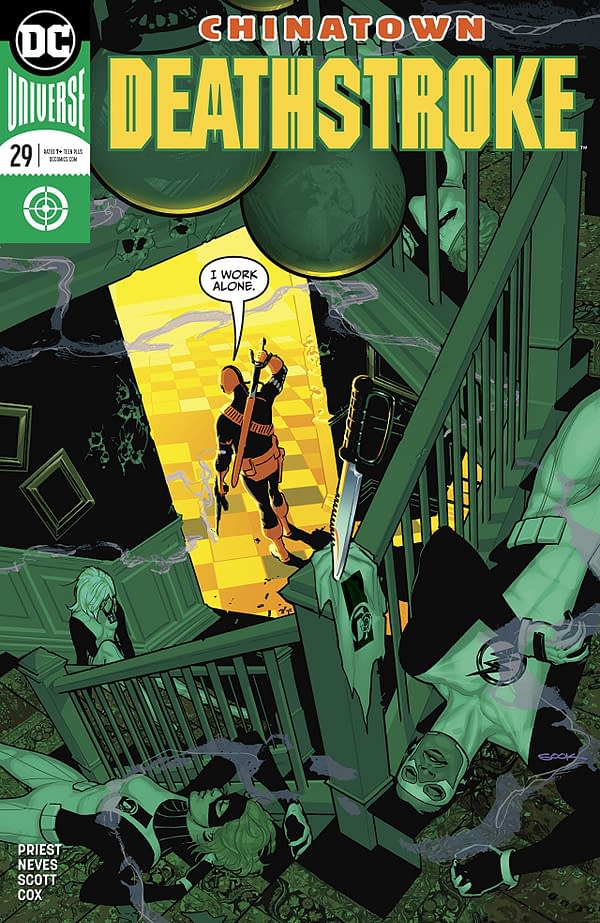 Deathstroke #29
Christopher Priest's wonderful take on Slade Wilson charges onward, as the mercenary investigates a bizarre case of his daughter claiming the mantle of an ancient Chinese princess to fight a millennia-old feud. Plus, art from the talented Diogenes Neves brings the story to life.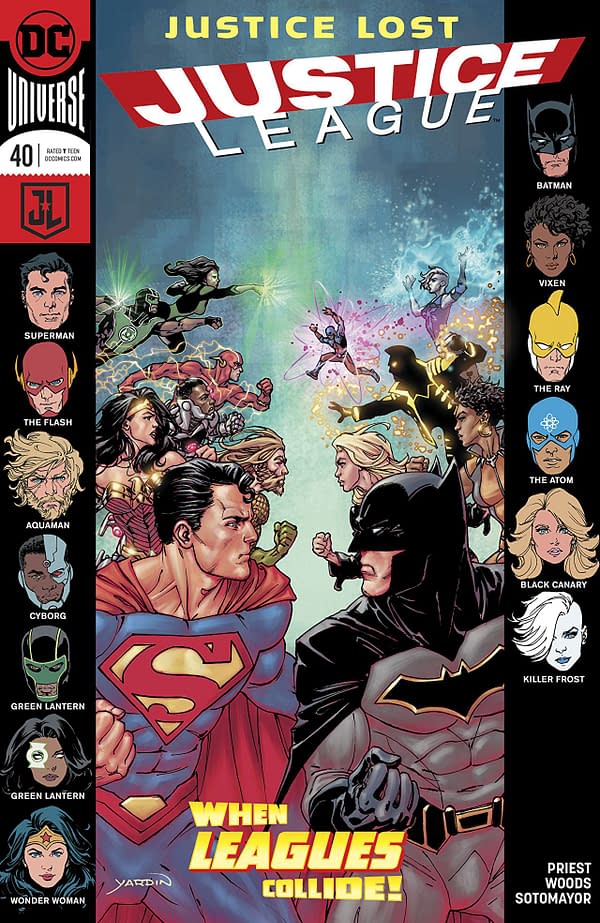 Justice League #40
Another Priest comic, this time joined by artist Pete Woods, the Justice League and the Justice League of America come into conflict after the recent turmoil involving the main team. This should be a battle for the ages — or at least the year maybe. Anyway, it sounds cool, so check it out.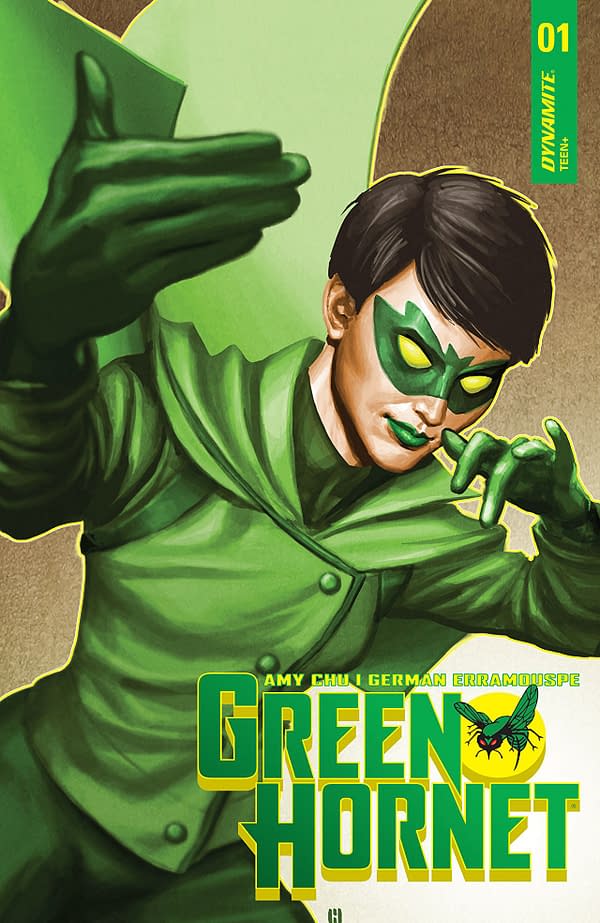 Green Hornet #1
The Green Hornet returns! But this time, it's not Britt Reid. Reid has gone missing, so it's up to Kato and his daughter Mulan to hold back the waves of crime and chaos striking Century City. Amy Chu and German Erramouspe are behind this revival of the old radio drama/television series.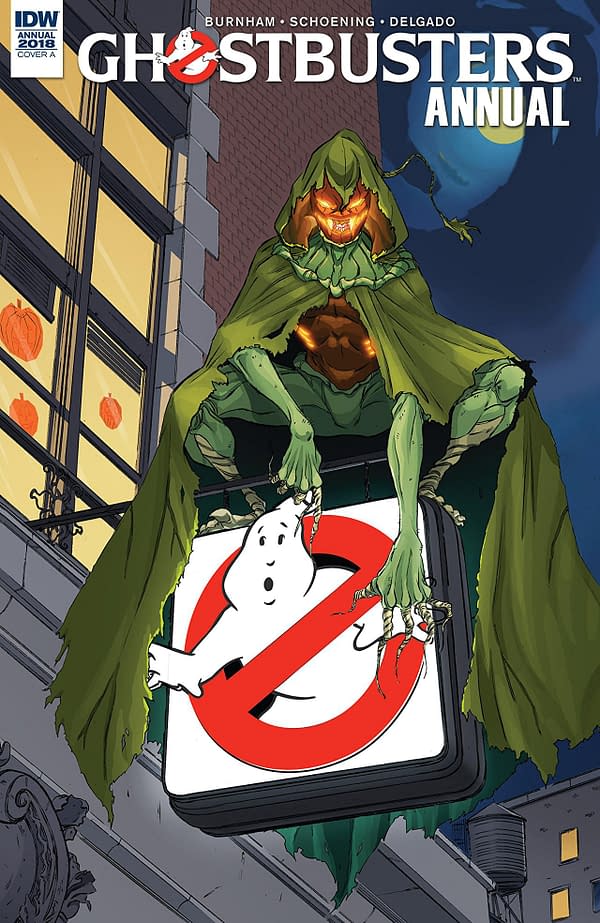 Ghostbusters Annual 2018
Miners accidentally unleash an entity named Samhain with evil intent, and it's up to our heroes to put him back down. Erik Burnham and Dan Schoening are behind this special which leads up to the Crossing Over event.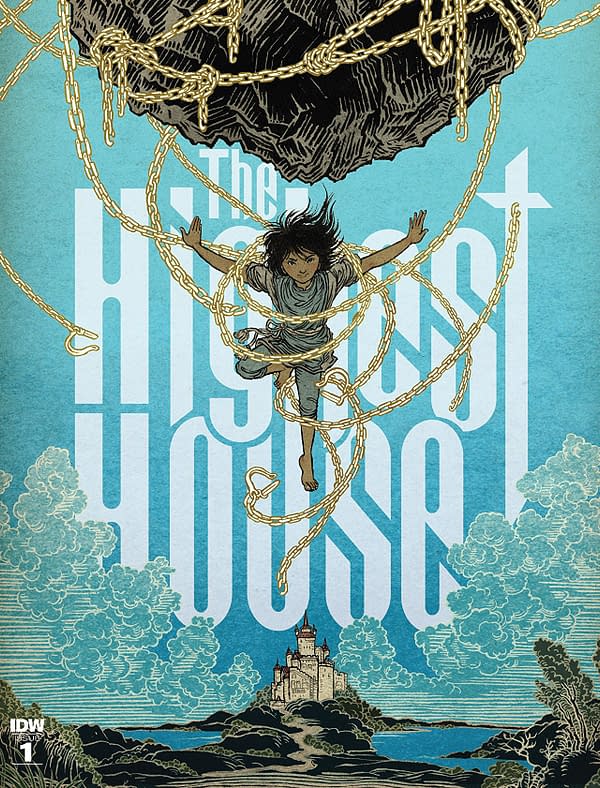 Highest House #1
Unwritten creators Mike Carey and Peter Gross bring a tale of a slave boy coming into contact with a deity known as Obsidian. Both have ulterior motives, but whose will win out?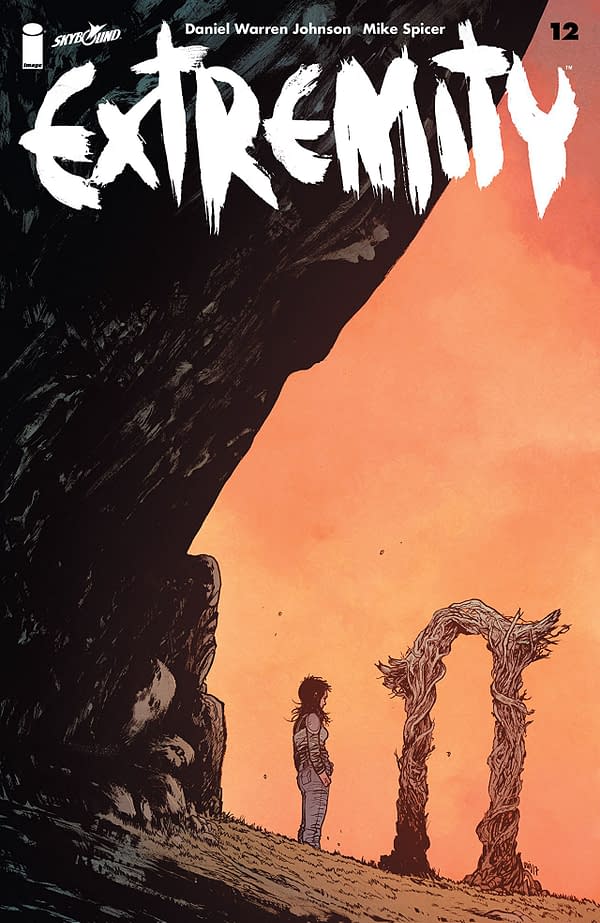 Extremity #12
Daniel Warren Johnson's excellent series comes to an explosive finale with the two factions going into all-out war with Thea caught in between. This will certainly be an ending to remember. Gideon Falls #1
Another collaboration from Jeff Lemire and Andrea Sorrentino, Gideon Falls is an atmospheric tale about a man with obsessive compulsive disorder and a small town Catholic priest stumbling upon the same bizarre mystery. I actually reviewed this one already, and I can tell you with confidence that this is one to check out.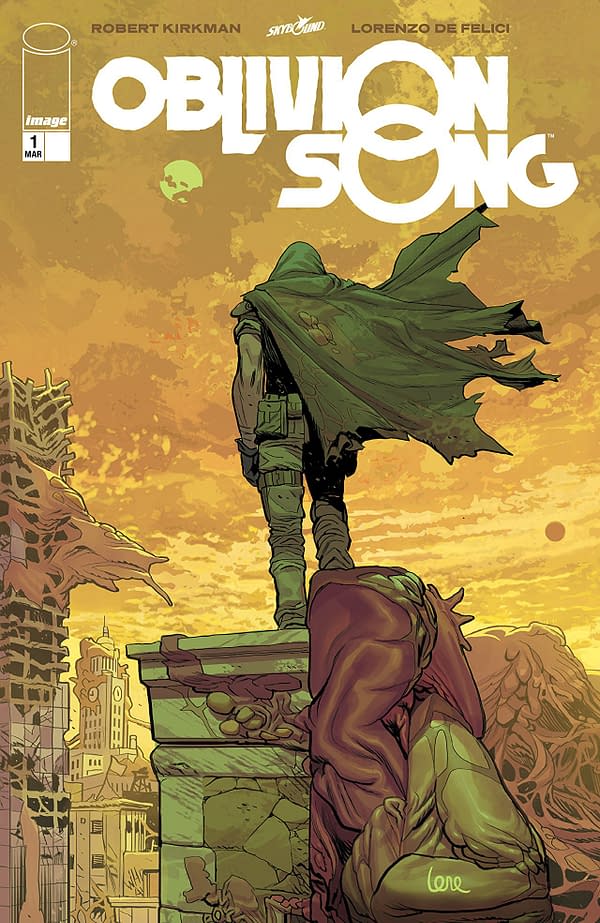 Oblivion Song #1
A Robert Kirkman and Lorenzo de Felici story Image has been really excited about, Oblivion Song tells the story of Nathan Cole, a man obsessed with finding out what happened to 300,000 Philadelphia citizens even after the government gave up. The premise sounds interesting, the creators have done some great work in the past, so this may just live up to the hype.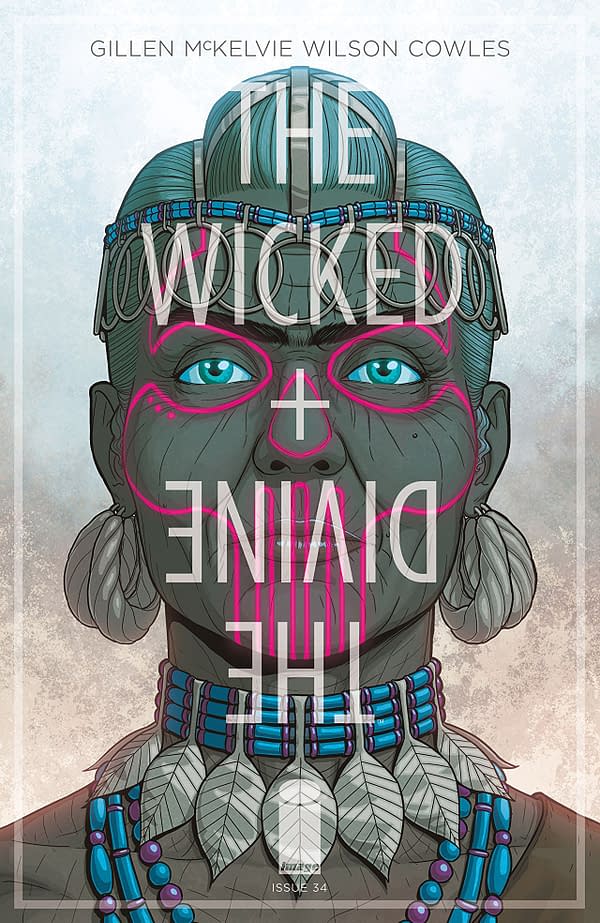 Wicked + Divine #34
What more need be said about this Kieron Gillen and Jamie McKelvie series? This issue starts a new arc that jumps back 6,000 years to the origins of the gods coming to Earth as humans.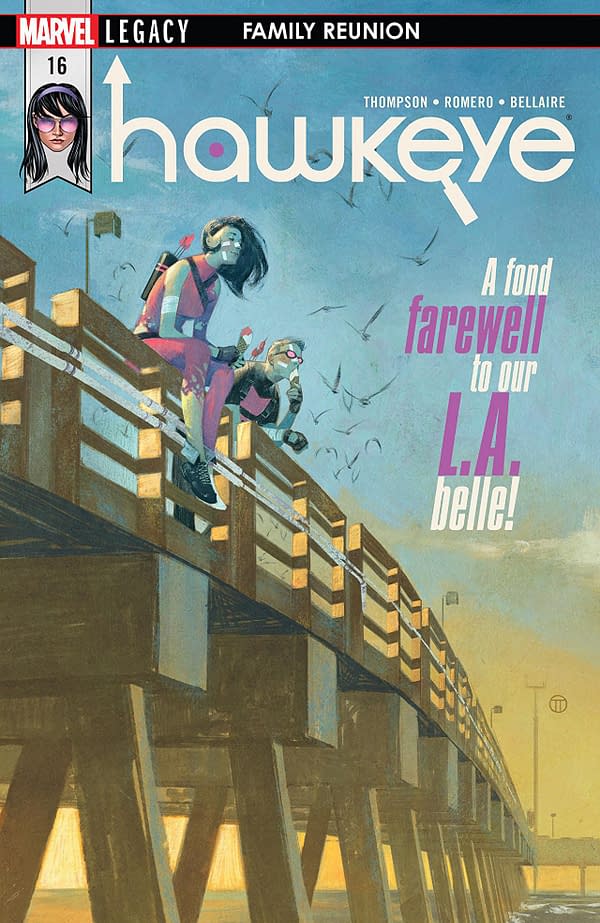 Hawkeye #16
One of three solid Marvel series ending this week alone, the final confrontation between the Hawkeyes and Madame Masque and Eden takes place. Kelly Thompson and Leonardo Romero have been killing it with this series. Let's see how it ends.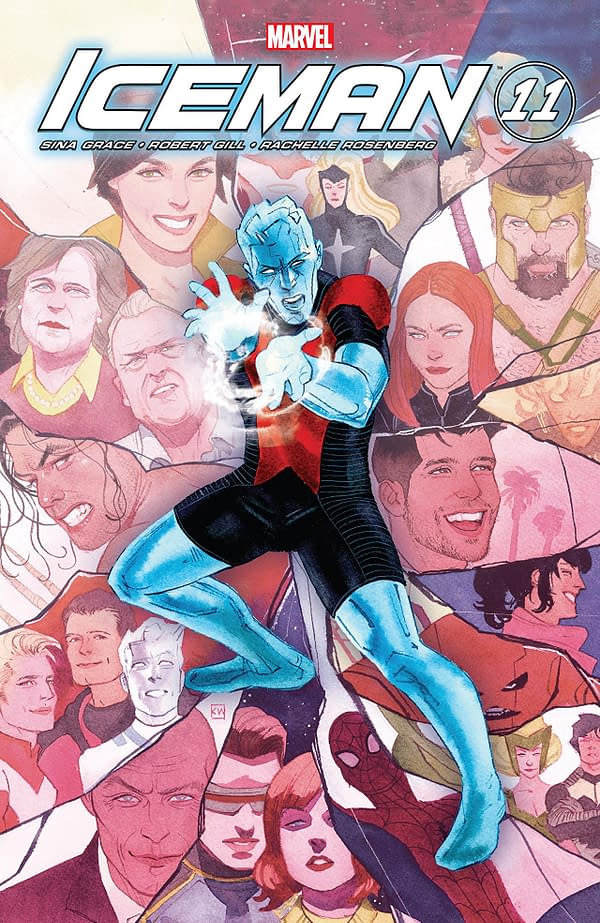 Iceman #11
The second series ending, Iceman must track down a powerful mutant while contemplating whether he is ready to lead his own X-Men team. This is the finale to Sina Grace and Robert Gill's charming and frosty epic. How will it go down?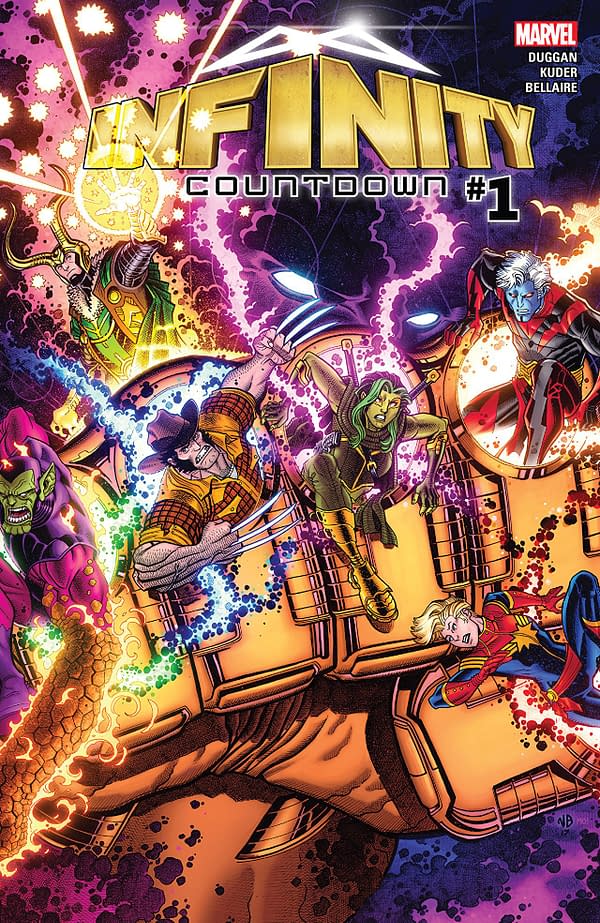 Infinity Countdown #1
The actual for-real-this-time beginning to the Infinity Countdown series by Gerry Duggan and Aaron Kuder, the battle to unite the Infinity Gems begins! While I was no fan of the Prime issue, I enjoyed the Adam Warlock one-shot. Hopefully this one will swing back around and be worth reading.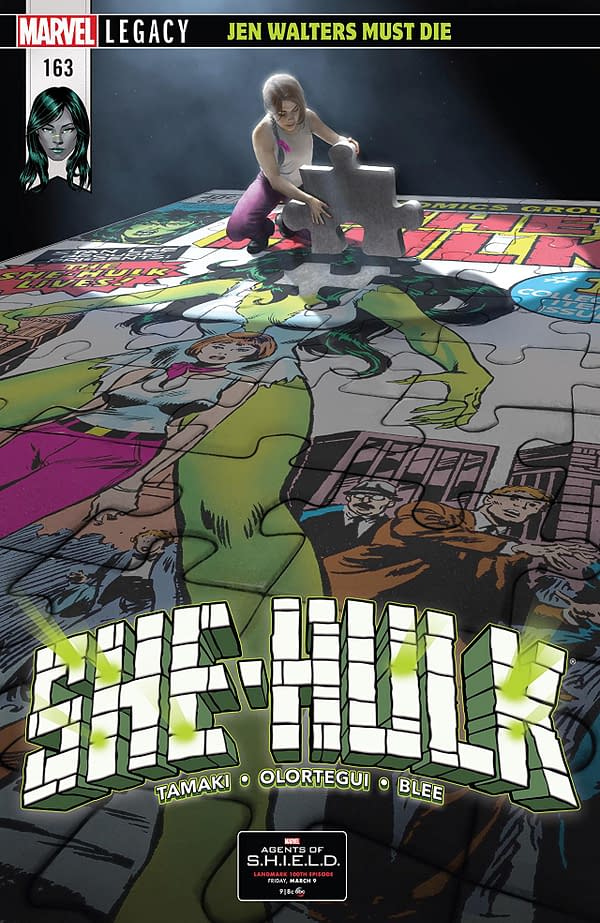 She-Hulk #163
The third Marvel series reaching its finale, and it's a badly underrated one at that. Jen Walters is still trying to put her life back together. What does the future hold for She-Hulk? Figure out in this finale from Mariko Tamaki and Diego Olortegui.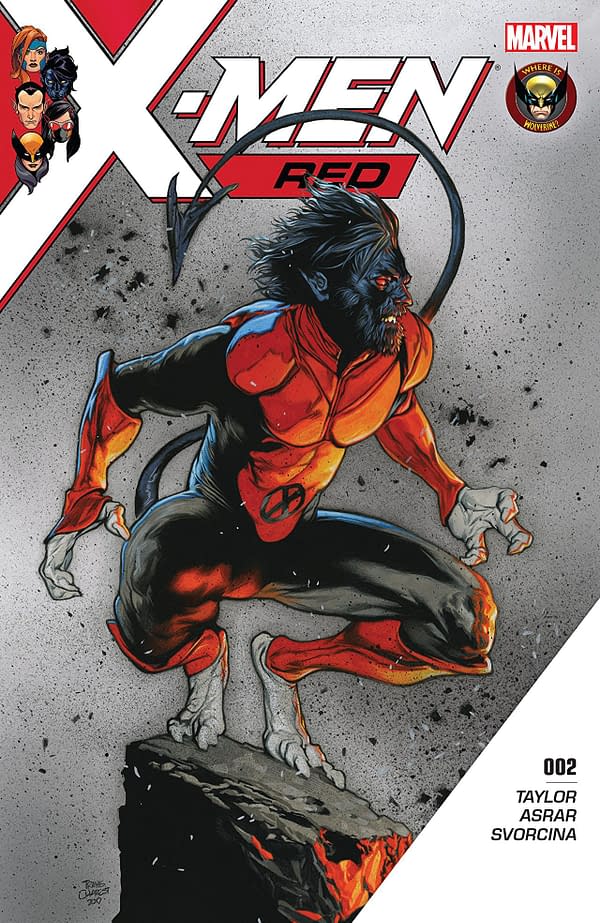 X-Men: Red #2
X-Men: Red #1 blew me away, and I'm really hoping we have a good mainline X-Men series on our hands. The only way to find out is by checking out issue two. Here's hoping that Tom Taylor and Mahmud Asrar can hold this series together.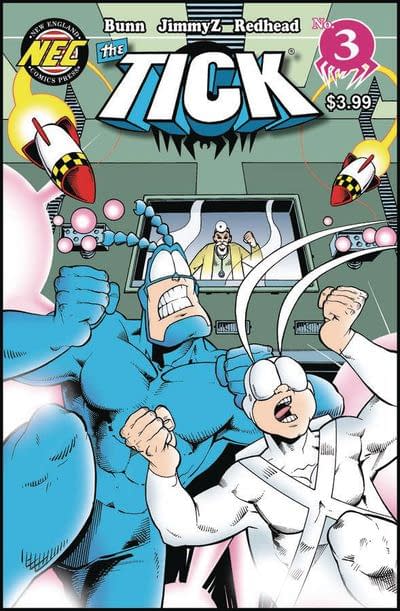 Tick #3
The Tick has learned some startling things about his own past, and now he must decide what that means for his future. I'm always willing to stump for the lovable big blue bug. Check this issue out from creators Cullen Bunn and Duane Redhead. It seems worth giving a shot.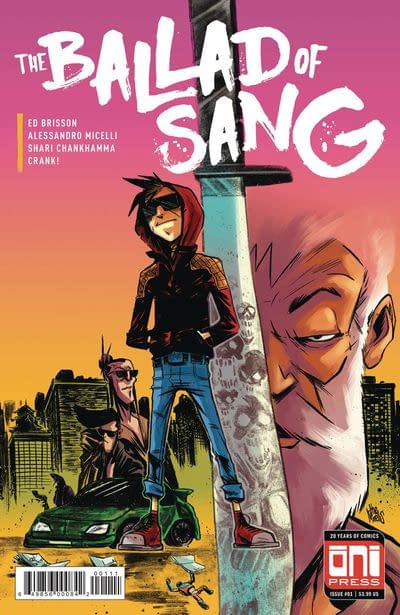 Ballad of Sang #1
Sang was a child kidnapped and trained to be a deadly assassin. When a job goes wrong, he is targeted by a crimelord, and now Sang must due battle with the world of organized crime. This Oni Press title comes out from creators Ed Brisson and Alessandro Micelli.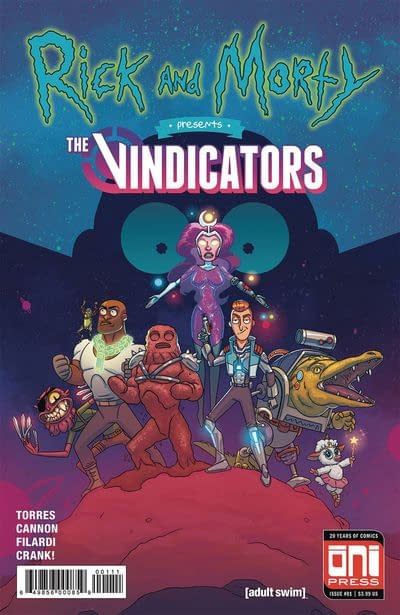 Rick and Morty Presents the Vindicators #1
J. Torres and CJ Cannon are bringing out a series of quarterly one-shots to explore aspects of the Rick and Morty universe. The first of which is the superhero team known as the Vindicators. Explore this bizarre and oddly beautiful team this Wednesday.
And that's all for now. I'll likely be reviewing many of these myself for BC. Check them out when they start popping up this week! See ya then.