Doctor Strange Damnation #4 Review: Finishes Better than it Started
[rwp-review-recap id="0"]
Wong and the Midnight Sons make their final stand against the hordes of Hell and the demonically-possessed Avengers. Before long, Mephisto himself arrives to gloat over having killed Johnny Blaze. However, Mephisto does not know that the Ghost Rider has become the king of Hell, and the tides may soon turn in favor of Wong.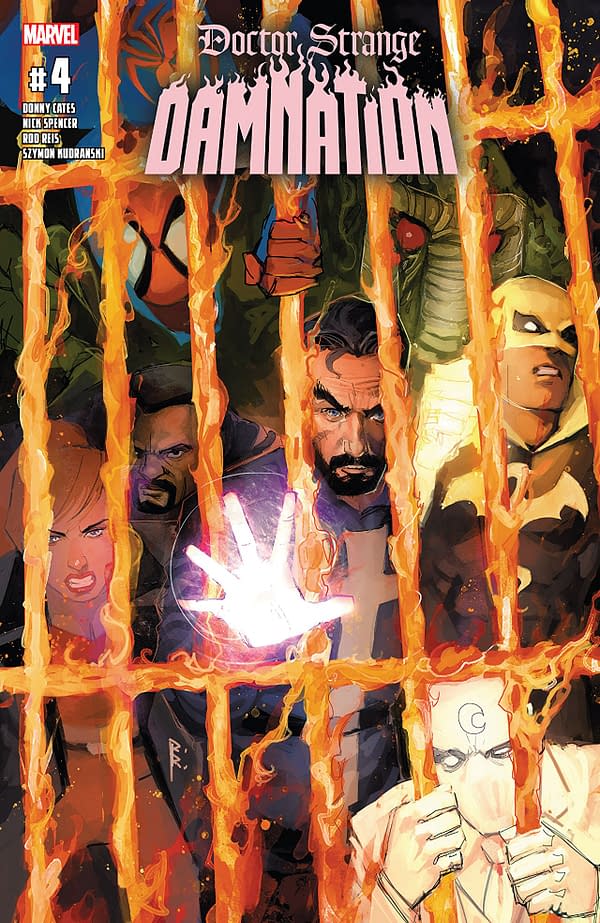 Doctor Strange: Damnation ends better than it began. While some of the deliberate lack of repentance on the part of Stephen Strange and the lack of focus on the members of the Midnight Sons that aren't Wong and Strange does bother me, this final installment didn't really get on my nerves as much as the first.
Don't get me wrong, this issue still has a myriad of problems that keep it from being required reading. This story was stretched to breaking point, and a good portion of what matters happened in the Ghost Rider issue. This book is a protracted third act. As far as plot-relevance goes, Blade, Doctor Voodoo, Bloodstone, Man-Thing, Scarlet Spider, Moon Knight, and Iron Fist may as well not be here. Even in their own tie-ins, Iron Fist and Scarlet Spider don't really do anything important to the story.
The follow-up story promises more with the Midnight Sons though, and that will hopefully come to something.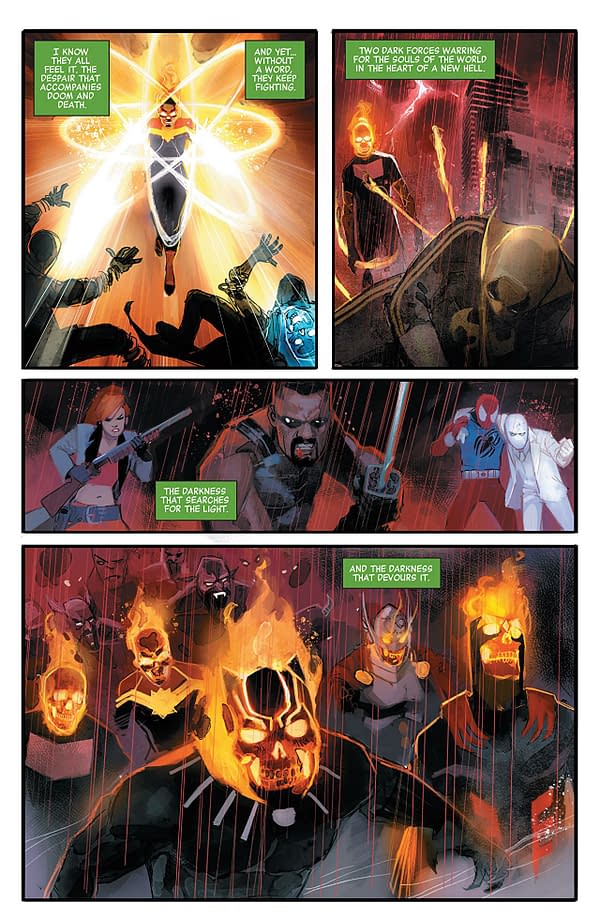 Rod Reis' artwork is a welcome presence in this book. His style lends itself to the ethereal and surreal nature of this setting and plot. The color gradience adds a unique atmosphere and generally looks quite good. Szymon Kudranski and Dan Brown handle the epilogue with the Midnight Sons and Doc Strange. The more realistic aesthetic does contrast Reis' work in an odd manner, but it looks good too.
Doctor Strange: Damnation #4 is a decent enough read. If you liked the rest of the story, you'll like this one too. The fact that the story at least acknowledges that Strange's idea was terrible from the start and ties it to personal problems helps a lot. Reis, Kudranksi, and Brown provide good visuals. Feel free to check it out.
[rwp-review-ratings id="0"]
[rwp-review-form id="0"]sf