From Horse to Mouse – Speculating the Star Wars Comics Transfer
By Brandon Rucker We all knew it was inevitable even before the ink dried on the contract that turned over ownership of LucasFilm (and subsidiaries) to Disney, the House of Mouse that also owns Marvel Entertainment/Studios/Comics from a previous acquisition some four-plus years ago. Naturally, I feel bad for Dark Horse Comics the publisher, as this kind of blow in their publishing lineup will surely hurt them in market share, thus, by extension I also feel for all those who currently work on the comics there.
Just the other day a social media buddy and I were projecting that Dark Horse had a strong chance of increasing their market share in this new year, given that recently the two indie publishers ahead of them in ranking, Image Comics & IDW Publishing, have both increased their part of the pie in the last two years. Well, perhaps they'll have a nice 2014, but obviously all bets are off for 2015 when they lose the right to publish comics within the franchise they have had the honor of publishing for two decades. Even though Dark Horse has been successfully running other fan-favorite franchises such as Conan, Buffy the Vampire Slayer, Mass Effect and the recently acquired Halo videogame expanded universe (ironically enough, once held by Marvel), if we're being honest, all of them together could not quite fill the kind of void left by something like Star Wars.
Since the announcement on just the third day of the year, I've observed social media and websites to gauge the overall consensus of this news. A large portion of Star Wars fans, let's say the general public, is quite indifferent to the news. However, the fans who have been commenting on the various major sites' message boards (we'll call them the "Passionate Minority") are up in arms at the news of the impending exchange. It seems that about 90% of them are not optimistic that Marvel will treat the franchise well. From much of the commentary I've seen, I have so far gathered that many fear that Marvel will slap one of their "hack writers" (their words) on a title (or, worse yet, multiple "hack writers" on multiple titles) to maximize marketability and profits, which is obviously Marvel's right and prerogative, as well as Disney corporate "best interest."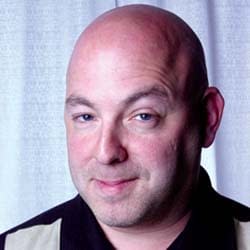 The first name thrown out as a swear word was a Marvel mainstay writer and poster child for indie creator-gone-superstar mainstream creator: Brian Michael Bendis (Guardians of the Galaxy, All-New X-Men). The naysayers have decried his lack of experience in writing science fiction (the aforementioned two titles not even withstanding). For me personally, I thought he rather insinuated himself into the Halo comics license when Marvel had it a few years back, playing the PR game of saying he was always a huge Halo fan and player of the games and that there was no way any other Marvel writer should have first crack at it, when the results of the story he wrote failed to support that. I get it, though, he was Marvel's hotshot scribe at the time having been in the middle of his Avengers franchise run, still hailed a king for Ultimate Spider-man and having just come off a critically-acclaimed run on Daredevil with Alex Maleev, his chosen artist on the Halo: Uprising miniseries (which was maligned with major delays). Yet, after Uprising finally reached completion (and even before that), there was hardly a peep out of Bendis about Halo games or expanded media. Naturally, folks questioned the legitimacy of his professed devotion. Afterward, Marvel had writers such as sci-fi vet Peter David, Fred Van Lente and Brian Reed take over scripting duties of subsequent Halo comics (Note: Reed now works as a writer for Halo game developer 343 Industries and is even scripting the Halo comics that Dark Horse is now publishing). Although an attraction for many, The Passionate Minority tends to deride Bendis for his dialogue style as well, noting that different characters tend to talk alike while engaging in "annoying" back-and-forths.
So, if we ride with the stated paranoia regarding a Bendis-penned Star Wars comic, we should perhaps seek out alternatives from Marvel's current-and-possibly-future stable of scribes. I hereby present a speculative recommended list featuring, in my opinion, four of Marvel's best candidates, two of them being in the top tier of their current crop of "hot" writers under contract.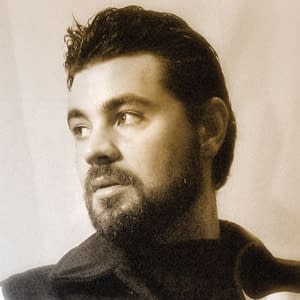 1. Jonathan Hickman (Avengers, Infinity): Given his excellent little Image Comics mini-series Red Wing (2011) about time-traveling fighter pilots, Hickman was the first active writer who sprung to my mind. In addition to putting some serious sci-fi to Marvel's Fantastic Four, Avengers & New Avengers, he would make plenty of sense as a writer to take on a Star Wars project given his obvious sci-fi pedigree and penchant for broad-scope storytelling. Then there's the fantasy aspect of Star Wars to consider. Well, Hickman has a sci-fi and (dark) fantasy apocalyptic epic called East of West going at Image as well that's garnered very positive reviews in 2013. On the flipside, there's been a strong complaint against his plot-in-spite-of-characterization approach, which is – the Star Wars prequel episodes and such aside – not what fans of the original trilogy will likely be thrilled about, given their affection for the returning original characters and eagerness to learn about the new ones. But hey, Hickman's an insanely intelligent and well-researched writer, so I'd give him the benefit of the doubt.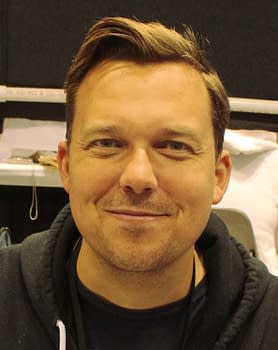 2. Rick Remender (Uncanny Avengers, Captain America): Of the two new-school Marvel writers on this list, Remender probably makes the most sense, overall, and certainly for me as a fan. Even though I've been hit-and-miss with him (as with Hickman), the greatness of his 35-issue Uncanny X-Force run from 2010-2012, and the arguably high quality of his current Uncanny Avengers, I think Star Wars could be fine under his pen. He also has the epic sci-fi Fear Agent series in his pedigree, and one of his brand new creator-owned series, Black Science, dabbles in what looks to be a bit of hard science fiction. Like Hickman, Remender tells HUGE stories that unfurl over dozens of issues. Unlike Hickman, Remender is well-regarded for his characterization work, better defining the undefined, as well as giving secondary characters their due spotlight. However, fans seem to think he has a penchant for killing off characters as well, and the recent brutal (apparent) deaths of Rogue and Scarlet Witch in Uncanny Avengers had the Passionate Minority crying foul. Still, that's a minor quibble for him considering he would have little say in the mortal fates of such corporately sacred cows tied to the biggest milk-giving movie franchise in cinematic history.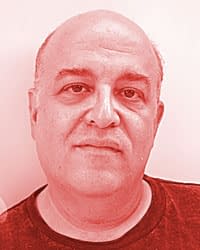 3. Peter David (The Dark Tower, X-Factor): One of two old-school Marvel writers, the award-winning scribe Mr. David brings a certain stature and track record of his own that in indisputable. He has Star Trek comics and novels under his belt, including the Star Trek: The New Frontier novels and comics series of which he co-created. He has written for Babylon 5 on TV, and also has adapted scripts of major franchises at Marvel in his portfolio by the likes of Stephen King's The Dark Tower and the aforementioned Halo. Mr. David's character work and long-term vision are also highly regarded (see: Incredible Hulk in the 1990s and all his X-Factor stuff). Not easily distracted with multiple assignments, he tends to stick around for the long haul when allowed to.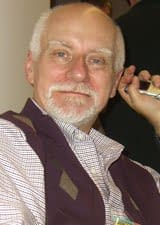 4. Chris Claremont (Uncanny X-Men, X-Men Forever): An undisputed legend of his generation and someone who first learned comic book storytelling from the likes of Jim Shooter, Len Wein, Roy Thomas, & Stan Lee, Mr. Claremont's writing pedigree speaks for itself. Over two decades writing Marvel's various X-Men characters and titles, he's also left his mark on other character franchises like Captain Britain, Fantastic Four, Power Man and Iron Fist (separate and together) and Power Pack. Additionally, something he has that the other writers on this list does not: experience writing the Star Wars comic in the 1970s when Marvel had the license. For Marvel's former Epic imprint he wrote the original dark fantasy series Black Dragon. He has some Star Trek credits too, including the original graphic novel Debt of Honor. However, arguably his biggest trump card is writing the fantasy novel series Chronicles of the Shadow War with none other than George Lucas himself.
Heck, he even wrote a George R.R. Martin Wild Cards novel. Additionally, Mr. Claremont published an original trilogy of sci-fi novels of his own as well, so given his larger list of credits, he's obviously no stranger to science fiction and fantasy, sprawling, labyrinthine plots and the heaviest and most progressive character work of all the writers on this list (if not in comics overall). Nowadays, though, the knock on Mr. Claremont is many editors and fans believe he's too much of a throwback to adapt to modern comics and that his dense-dialogue style and prose-heavy exposition (narrative captions) are just not in vogue anymore. So this is a tough call. Were I the editor, I'd definitely make it a priority to see his pitch while letting him know that his scripts may be significantly edited to align with modern practices.
Any of these writers could be great and I believe fairly safe choices, but hey, this is just fun fan speculation on my part. Let us also not forget that Brian Wood, who currently scripts the very successful ongoing Star Wars comic at Dark Horse, is also currently at Marvel. For some reason I doubt he gets first dibs, even in the interest of a "smooth transfer". We'll all have to revisit this in 2015 to see what reality brings us.
Who do you want to see writing Star Wars comics for Marvel?
Brandon Rucker's comic book addiction runs deep. To cope, he created Comic Book Fetish, a new blog devoted to the love and glory of comic books. He is considered at large and potentially dangerous… Twitter: @comicbookfetish