Posted in: Comics, Recent Updates | Tagged: avengers, avengers undercover, bobs burgers, Comics, dark horse comics, dc comics, entertainment, guardians of the galaxy, image comics, low, Marvel Comics, original sin, pop, saga, spider-man, Sundowners, superman, wayward, wolverine
---
Talking Comics – Discussing This Week's Upcoming Titles From Saga To Low, Sundowners And Avengers Undercover
By Randy Young and Chris Hunter
Bleeding Cool welcomes the return of Talking Comics, from Excalibur Comics, Cards, and Games in Shreveport, Louisiana, to discuss this week's upcoming books, speculating about where they are headed, and discuss their favorite storylines.
Hosts Randy Young and Chris Hunter say:
Thanks for pressing play, everyone! Special thanks to all of our viewers that have helped us break the 400 subscriber count! You rock and we want you to know that!
Another Marvel heavy week of comics as we TONS more Original Sin storylines come to an end, like Original Sins. Death will be found in this week's issue of Wolverine! Can the Marvel Universe survive without him?
Several very interesting new series start this week as see the release of Wayward, POP, Sundowners, and Bob's Burgers! All of them look like spectacular debuts to what really looks like a small week of comics hitting the shelves.
And don't forget our favorites! More Saga, Low, Avengers Undercover (can't believe it's almost over), and Superman hit the shelves this week and will be at the top of our stacks to read! What will be at the top of your stack?
And don't forget the Question of the Week! It's about Spider-Man and we have to know what you think, so tell us below!
Time stamps for this episode:
09:28 Guardians of the Galaxy #18
10:04 Original Sin #5.4
10:21 Avengers #34
10:43 Wolverine #12
15:57 Wayward #1
16:57 POP #1
17:56 Sundowners #1
19:14 Bob's Burgers #1
23:15 Saga #22
24:56 Low #2
27:32 Avengers Undercover #9
28:12 Superman #34
Contact Links:
Site – http://www.excaliburccg.com/
Digital Store – http://www.excaliburccg.com/digital-s…
Facebook – https://www.facebook.com/pages/Excali…
Twitter – https://twitter.com/ExcaliburCCG
MP3 of this video – http://www.excaliburccg.com/videomp3-…
---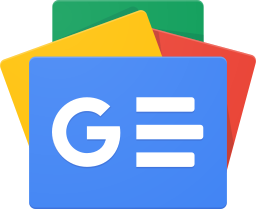 Stay up-to-date and support the site by following Bleeding Cool on Google News today!