Posted in: AMC, BBC, CBS, Current News, CW, DC Universe, Editor's Picks TV News, Fox, Freeform, HBO, Hulu, Movies, Netflix, Recent Updates, Review, Showtime, Starz, TV, Video, YouTube | Tagged: Adult Swim, amazon, amc, bill murray, bleeding cool, cable, cbs, comedy, david ayer, debate, embargo, embargoed, Family Crimes, fear the walking dead, fox, fx, harold ramis, humor, ivan reitman, Jenna Elfman, Justin Roiland, King Ezekiel, len wiseman, lord of the rings, marvel, netflix, Off-Site, one million moms, pose, pro wrestling, punisher, rick and morty, ryan murphy, Shiva, starz, streaming, stripes, Survivor Series, Szechuan Sauce, teachers, television, The Punisher, The Walking Dead, the weekly static, trans, transgender, tv, wrestling, wwe
---
The Weekly Static S01E14: Murray, Marvel, A "Million" Moms & More! Give me some rope I'm coming loose, I'm hanging on you. Give me some rope I'm coming loose, I'm pulling for…The Weekly Static! Welcome back, everybody…glad you could join me again!
But before we get ready to trip the light fantastic on the sidewalks of New York… here it is! So once more with feeling – here's a quick reminder about what this is all about: The Weekly Static is my righteously desperate-yet-endearing attempt at finding the lighter side and an interesting perspective on the past week in the land of the networks, cable, streaming, smoke signals, cloud formations, and shadow puppets.
Our goal? Pretty simple:
● Offer a blunt, honest perspective on a handful of random TV news posts from the past week that also highlights your relentless team of news-thirsty Bleeding Cool writers and the quality work they do.
● Spotlight a news item we might've missed that you should find interesting.
● Feed my insatiable ego with humble offerings of praise, adulation, social media shares, pizza, Superman Funkos, and a plethora of Eisner Award nominations.
Lord Of The Rings Receives Multi-Season Series Deal From Amazon
Bring Out Your Dead! 804: Bleeding Cool's The Walking Dead LIVE-BLOG!
Rick and Morty's Justin Roiland Apologizes For Szechuan Sauce Fiasco
Trying To Survive? WWE Booked Survivor Series Like A Fire Sale
Family Crimes: Starz Lands David Ayer's Latino Crime Drama Series
Fear The Walking Dead: Jenna Elfman Joins Cast, Teases Crossover
Stripes: CBS Brings Bill Murray's Comedy To Series, Ivan Reitman Directs
Has The Rash Of Gun Violence Curtailed Advertising For Marvel's The Punisher?
Will The One Million Moms Give Teachers A Third Season?
Pose: FX's First Look At Transgender Cast From New Ryan Murphy Series

Fox Network Buys 'Off-Site' Adventure Drama From Len Wiseman With Penalty
"Fox has given a script commitment plus penalty to Off-Site, an hourlong adventure drama from 20th Century Fox TV and Len Wiseman's studio-based Sketch Films.

Off-Site will be written by Aaron Berg from a story he co-wrote with Wiseman, who is set to direct. It centers around a former chaos agent for the CIA who's recruited to Morocco by a UN Investigator to help unearth the mysteries behind a bizarre cult rumored to be in possession of a mystical threat.

"It's a new approach to the traditional adventure genre," Wiseman said. "No archaeologists or treasure hunters, we're trying something very different. It's a really fun story…" ---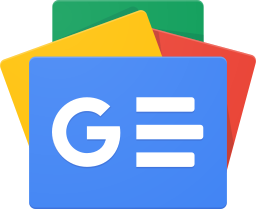 Stay up-to-date and support the site by following Bleeding Cool on Google News today!