A Sandman Newbie Reviews Sandman Universe #1: This Isn't for New Readers
The Dreaming is fractured and broken. Its residents fear a total collapse. Lucien sends out the raven, Matthew, to find the ruler of the Dreaming, the Sandman/Daniel/Dream. To enter the real world, Matthew must find a dream and awaken the dreamer. His first attempt is foiled by an encounter with Dora. Afterwards, he enters our world through the dream of Tim Hunter. He flies to New Orleans and watches a snapshot of the life of Latoya and Maggie. He then finds the Prince of Hell himself, Lucifer. Finally, his raven senses kick in and he knows exactly where to find Dream.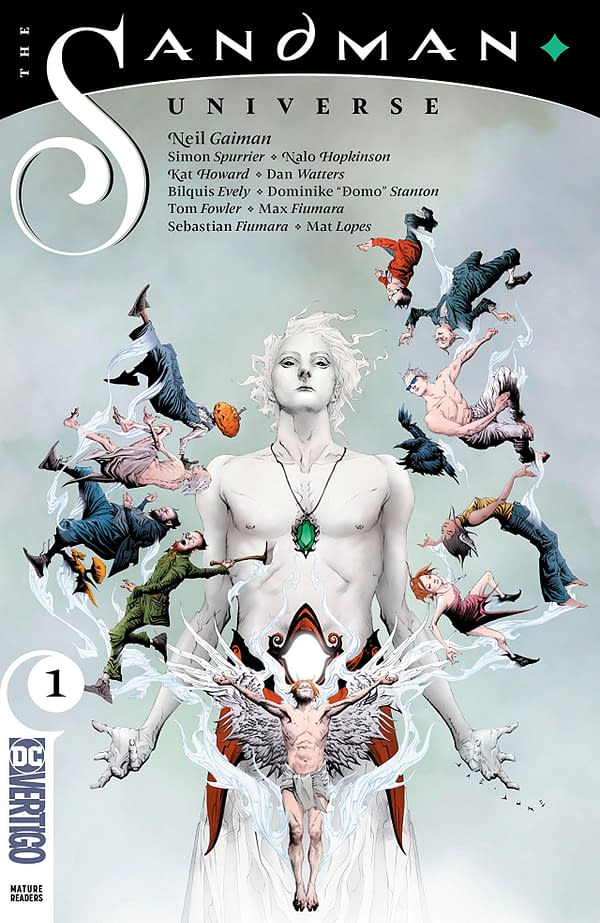 So, confession time: I've not read Sandman — any of it. I am a filthy youth who has always been into mainstream superhero comics and has yet to get around to collecting Neil Gaiman's Sandman. I will make the time someday.
Lemme tell you, though: Sandman Universe #1 doesn't put me in any kind of hurry.
In fairness, Gaiman didn't strictly write the material in Sandman Universe #1. He's credited with "story", and I've been told he's something of a showrunner here.
I'm sure it's exciting for someone familiar and enamored with these characters to see them back after so long. I was left mostly bored. The Dora section was easily my favorite.
Odds are, I will try these titles when they come out over the next few months. I'm willing to acknowledge that this was all preliminary material for the upcoming titles.
I am wary of the metaphysical symbolism and gesturing towards metanarrative "we know we're in a story" stuff. I mentioned this in my Euthanauts #1 review, but I'm burned out on that type of storytelling. Done badly, it's a shortcut to try and imbue some real-world meaning or just bad reference humor (Deadpool). Done well, it could be brilliant. Frankly, this comic wavered dangerously into the realm of the former. Again, there isn't much story yet to back it up, so we'll see when these comics proper start.
I don't think this is a good jumping-on issue for those unfamiliar with Sandman. It throws a lot of elaborate metaphysical debris at the reader with no less elaborate context. The presentation isn't awful, but, again, you have little understanding of what's going on if you're not already into this corner of DC and Vertigo. If you're not into it, it's just guff and a bit dull.
To its credit, it does establish characters. Those are present, and many of them are unique and well defined by the story.
It's just that the story is interminably dull and does little more than try to info-dump what it feels necessary to try and set up these new series.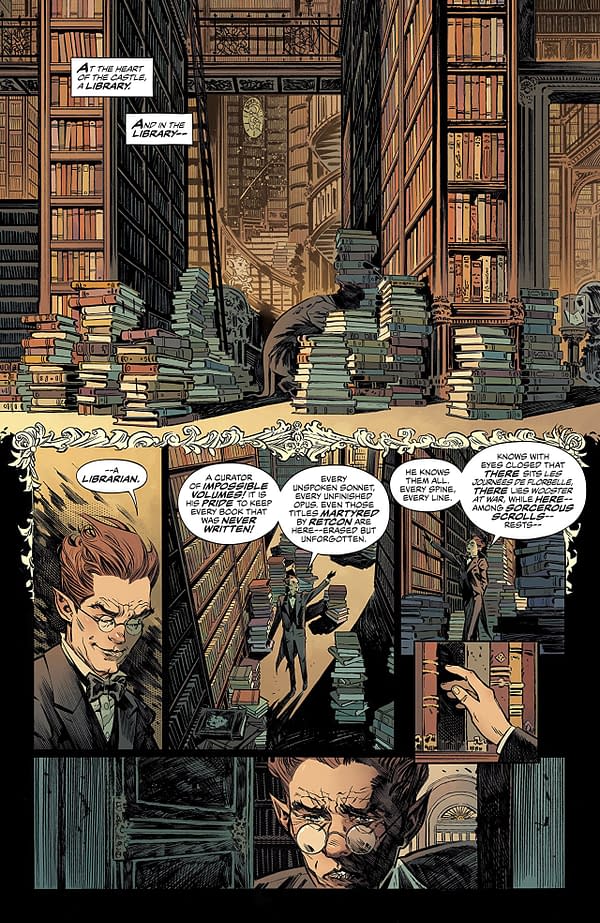 The art's good throughout at least. The slew of artists and color artist Mat Lopes who took up this challenge put in some top-notch work, and it is beautiful to look at if nothing else.
Sandman Universe #1 isn't for me nor is it for new readers to Sandman. That's a bit problematic given the age of this property and how long it has been since it was ongoing. I wasn't intrigued by anything in the comic itself, and the pedigree is the only thing that has me curious about the titles for which this book serves as a prologue.
I know Big Two #1's tend to be unforgiving to new readers too, and I've probably overlooked that at times — that's an angle I could certainly improve upon. On average, they do at least try to give coherent context and a hook for new readers though. Fantastic Four #1 made it clear that the Thing and the Human Torch think that the rest of the team is dead and long for the team's return. Also, there isn't a metaphysical maze of meaning to navigate in Fantastic Four #1.
In any case, if you're into Sandman already, you'll probably get a kick out of the characters and references within this comic. Otherwise, I'd just wait and try out the individual titles themselves.
---
---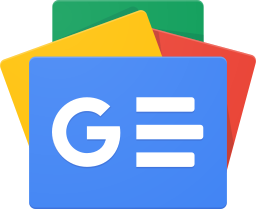 Stay up-to-date and support the site by following Bleeding Cool on Google News today!